Advertisement
As China is gearing up to become self-reliant in the chipset manufacturing sector and reduce its reliance on other countries, Chinese giant Huawei Technologies has reached a milestone in that direction.
A report reveals that Huawei's first domestic chip manufacturing factory, called Wuhan Huawei Optical Factory Project (Phase II), has officially completed construction. The project is said to be spread across 208,900 sq. mt. and is located in Wuhan Optics Vallery Center.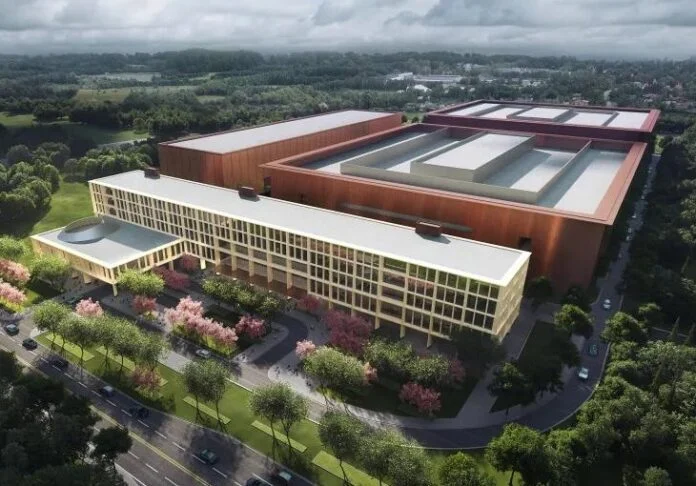 This is also Huawei's largest Research & Development base in China's central region. It includes FAB Production Plant, CUB Power Station, PMD Software Factory, and some other supporting facilities. It will also sever as the company's internal optical capability center, smart terminal R&D center, and some other cutting-edge technologies.
Once the project is completed, it will start the production work as Huawei's first chip manufacturing factory in China. This will enable the Chinese giant to have a complete semiconductor industrial chain — from chip design to manufacturing, to testing and packaging, which is a rare feat.
EDITOR'S PICK: More than 20 million Gionee phones secretly implanted with Trojan Horses to make money

Advertisement
But it seems that this won't be the only such facility from Huawei. As per another report, the company is planning to have another chipset factory in Shanghai and will be managed by a Shanghai-based R&D company on behalf of Huawei.
Although the chipset factory is being set up, it won't be able to compete with the current leaders. Huawei will start making 45nm chips next year and will progress to 28nm chipsets by 2022. This is nowhere near 5nm chipsets being launched nowadays that powers the premium flagship smartphones
Advertisement
.
The development comes after the United States government imposed sanctions on Huawei and barred the company from procuring chipset or any technology that is made in the US. With the supply of necessary components halted, Huawei decided to focus on becoming self-reliant to keep the business afloat.
ALWAYS BE THE FIRST TO KNOW – FOLLOW US!
Advertisement