The Mate 40 series, save for the standard Mate 40, is already available for purchase. The new phones pack the most powerful Kirin chipset, the 5nm Kirin 9000, super-fast charging, and impressive cameras. If you are grabbing a unit, Huawei's VP, Bruce Lee, has a piece of advice about picking up a phone case.
The Huawei executive had responded to a question from a Weibo user asking if a particular type of third-party case was suitable for the Mate 40 as official cases were out of stock.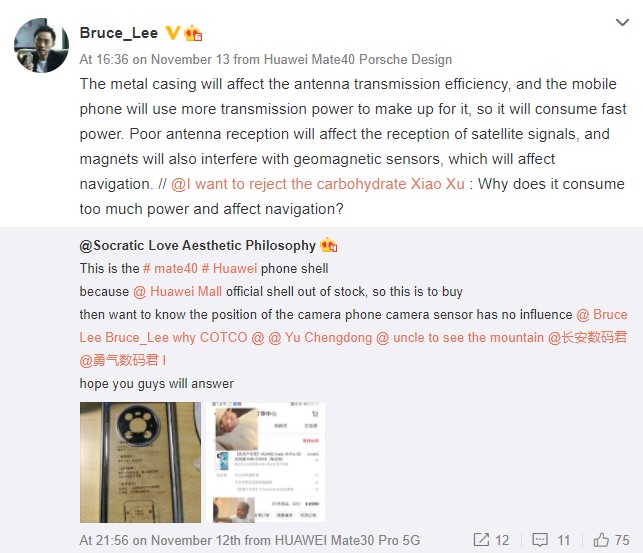 The c ase in question is partly made from metal which is where the problem lies. Mr. Lee says the case will seriously affect signal strength as well as GPS connection. To compensate for the weak signal, the phone will use more power to pick up stronger signals which will, in turn, lead to a battery drain and a shorter battery life.
Usually, cases are mostly made from non-metallic materials such as different forms of plastic with a mix of other materials such as fabric and leather. However, it appears some cases have metal in them to provide additional strength. Nevertheless, it is best to avoid these sorts of cases as they can negatively affect the performance of the phone.
ALWAYS BE THE FIRST TO KNOW – FOLLOW US!