Advertisement
Information released by China's Ministry of Industry and Information Technology (MIIT) reveals that 90 indigenous companies have filed a joint application for the establishment of the National Integrated Circuit Standardization Technical Committee with its proposed secretariat at the China Electronics Standardization Institute.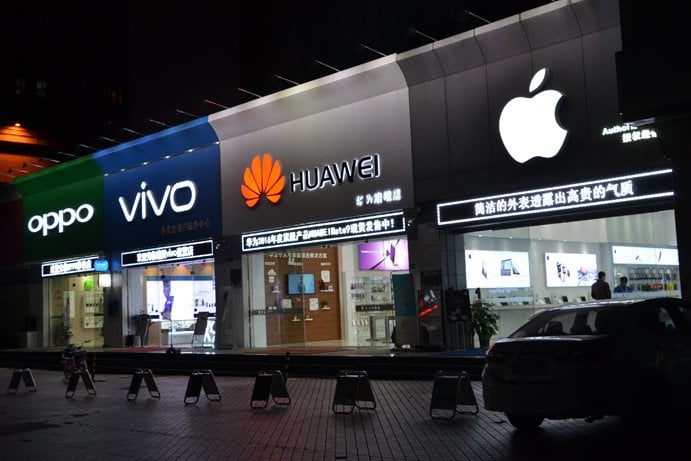 China's semiconductor is one of the weak links in electronics manufacture. The recent ban on Huawei and ZTE from accessing US technology exposed the vulnerability of the local chip market. Even semiconductor companies like SMIC that were making effort to fill the void created by the ban were prevented from accessing US technology. Also, most of the foundries are either small-scale or weak in technology so they need to cooperate in groups.
The purpose behind the creation of the committee is to coordinate weak industries and the promotion of integrated circuit standardization work and strengthen the standardization team building.
The 90 Chinese firms that are part of this consortium include Huawei, HiSilicon, Xiaomi, Datang Semiconductor, Unichip Microelectronics, Zhanrui Communication, ZTE Microelectronics, SMIC, Datang Mobile, China Mobile, China Unicom, ZTE, Tencent, and more.
According to the application, the committee will focus on the research and formulation of the following standards:
Improve the relevant standards for the assessment of integrated circuit products, including conducting research on the assessment requirements of integrated circuit bare chips and organizing the formulation of relevant standards.
Track the development of emerging packaging technologies, focusing on the standardization of high-density FC-BGA packaging, wafer-level 3D rewiring packaging, through silicon via (TSV) packaging, SiP radio frequency packaging, packaging and ultra-thin chip 3D stacked packaging technologies , And solidify the results into the assessment procedures and requirements for flip-chip bonding, chip-scale packaging (CSP), wafer-level packaging (WLP), and system-in-package (SiP).

Advertisement

Conduct research and standard formulation in response to the performance, reliability and information security requirements of integrated circuit products in emerging applications. For example, for mobile Internet, cloud computing, Internet of Things, big data, etc., for key integrated circuits with a large amount of supporting and a wide range of applications, such as microprocessors, memories, field programmable circuits, custom circuits, system-level circuits (SoC and Related IP cores), etc., carry out corresponding standard research and formulation work.

Advertisement

Carry out parameter index system and quality assurance element research, formulate blank detailed specifications, so as to provide a basis for the preparation of detailed specifications for integrated circuit products, and ensure that product parameter indicators can fully meet the performance requirements, reliability requirements and information security of integrated circuits in the above application fields Guarantee requirements.
Improve the standard system of testing methods, mechanical and environmental testing methods to ensure that the testing and testing of various parameter indicators have standards to be followed.
RELATED;
(via)
ALWAYS BE THE FIRST TO KNOW – FOLLOW US!
Advertisement