Huawei has struggled to cope with the stringent restrictions placed by the US government that has made it impossible for the Chinese company to get supplies from its US suppliers for critical components of its production process and 5G rollout. This has led the firm to sell off its Honor smartphone brand, and it continues to pursue investments in other areas like pig farming, mining, home electronics production, and much more.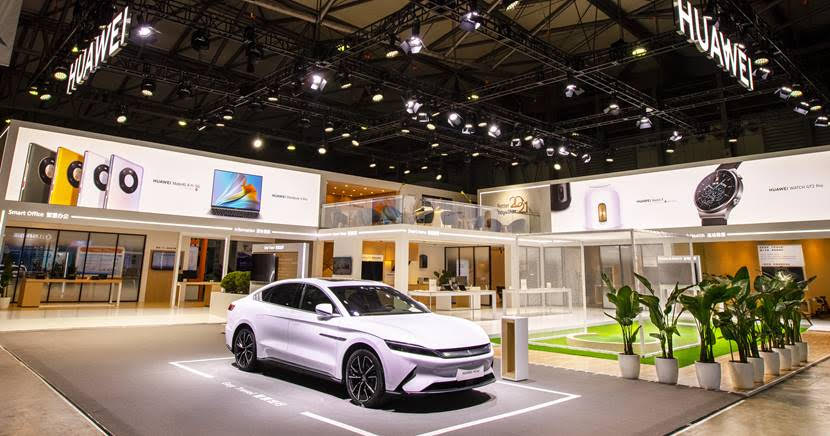 Sources now say that the company may have plans to foray into the EV market by pursuing investment in that direction. The world's largest tech equipment maker is believed to be in talks with China-based Changan Automobile and a few others on producing EVs in their plants, while also in talks with another company to manufacture the EVs on its behalf.
However, there is no official confirmation yet for this new investment model for the company. On the contrary, it has specifically stated that it had no plans to produce Huawei branded EVs, neither is it in talks with automakers in that regard.
With the rising demand for firm action in fighting the global challenge of climate change, the demand for electric vehicles and other green choices in mitigating the effects of Greenhouse gas emissions has been on an increase in recent years. A few countries across the world have set firm targets in phasing combustion-driven vehicles, some as early as within a decade. This policy has therefore encouraged EV makers to expand their capacity to meet the growing demand while new entrants are also coming into the space to have a piece of the pie. This may be Huawei's vision, a pie of the EV pie.
While the US sanctions have had a very negative effect on the company, Huawei continues to develop in other areas and is slated to release a couple of high-end 5G smartphones this year, with its in-house operating system – HarmonyOS.
RELATED;
ALWAYS BE THE FIRST TO KNOW – FOLLOW US!