Advertisement
Huawei Technologies is a known brand in the consumer electronics industry. However, its expertise doesn't end there as it is also a leading telecom equipment provider as well. So, it arrives as a surprise when information surfaces that the Chinese tech giant might soon be entering the automobile market.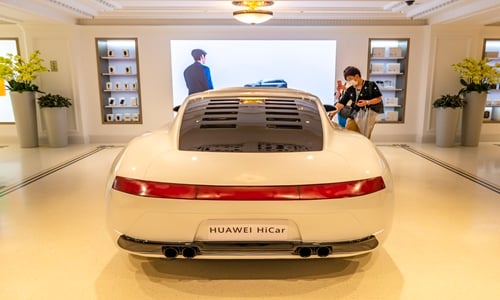 In the current age, technology and interconnectivity between different areas have become the norm thanks to advances in machines and improved networking. Self driving cars are a reality and smart cars feature various intelligent and interactive aspects as well. In recent times, Huawei has shown an interest in the automobile industry, although, it never really went past providing 5G support to vehicles or certain other tech to add on to a vehicle.
But now, it seems that the company seeks to expand on this new field by increasing the development, production, sales, and service of automobile parts and other intelligent systems. According to a NetEase

Advertisement
report, a sudden message has surfaced that mentioned the company growing its investment in the automobile industry. In other words, a new venture/diversification that will have Huawei utilize its technology and communications expertise on vehicles.

Previously, the company has worked with other brands for certain car models and has even dabbled with self driving vehicles as well. So with all this experience, it might be just a matter of time before the company enters the automobile industry with its own new brand. Keep in mind, Huawei has not explicitly stated its intentions regarding manufacturing auto parts, so take this report with a pinch of salt for now and stay tuned for more updates.
ALWAYS BE THE FIRST TO KNOW – FOLLOW US!
Advertisement