A few months ago, in July to be precise, we reported that Huawei had applied for a trademark for "Huawei MateStation". We guessed the trademark was rel ated to a dock for the Mate 40
Samsung
's Dex Station. Turns out our guess was far from correct. The
Huawei
MateStation is a desktop PC and the first model is the MateStation B515 which has just leaked.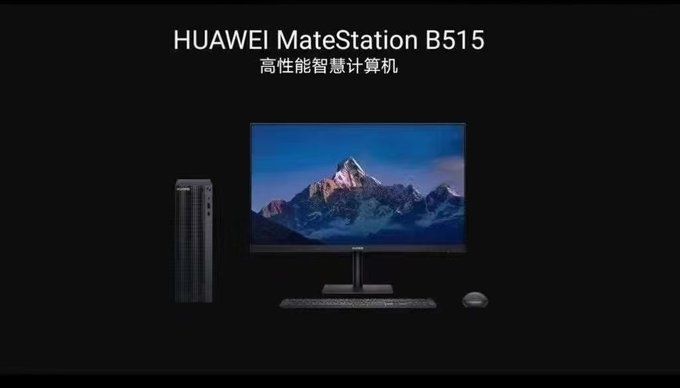 Huawei made its entry into the PC business a few years ago but it has kept the category limited to notebooks. With the Huawei MateStation B515, it has officially announced its entry into the desktop category.
The new computer is going to be a big deal as it will most likely not be powered by a CPU from Intel or AMD but a Kirin processor that is based on ARM architecture, just like Apple's M1 silicon. That processor is the Kunpeng 920.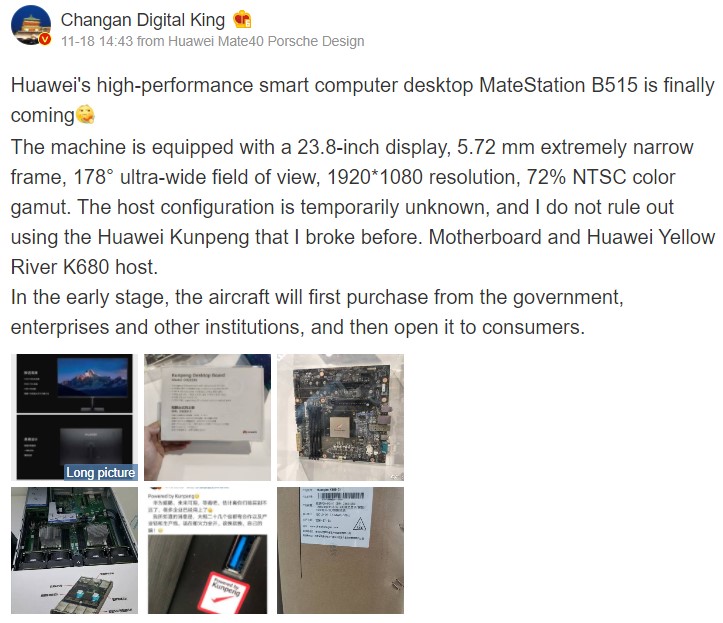 Kunpeng 920 Desktop Board
The 7nm Kunpeng 920 processor is the name of the CPU and it comes in 4-core and 8-core configurations with a clock speed of 2.6GHz. Images posted by the Chinese leaker, Changan Digital King, show a desktop board based on the processor. He speculates that this may be the board that will be found in the MateStation B515.
The specs of the board mention that it has 4 DDR4-2400 UDIMM slots with a maximum capacity of 64GB. It also has 6 SATA 3.0 hard drive interfaces, 2 M.2 SSD slots; 1 PCIe 3.0 x 16, 1 PCIe 3.0 x4, and 1 PCIe 3.0 x1 slots; 4 USB 3. ports, 4 USB 2.0 ports, and 2 LOM NIC supporting GE network ports or optical ports.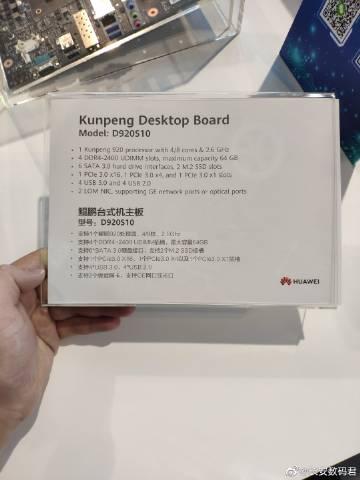 The MateStation B515 is said to come bundled with a 23.8-inch monitor with narrow bezels that measure 5.72 mm, a 1920 x 1080 resolution, a 178° field of view, and a 72% NTSC color gamut.
The MateStation B515 will most likely be marketed towards use in offices and professional spaces, allowing it to compete with workstations from Lenovo, Dell, and HP.
ALWAYS BE THE FIRST TO KNOW – FOLLOW US!