The Huawei Mate 40 series was recently announced and is positioned as the company's current flagship lineup. Now, the Chinese tech giant has revealed the repair charges for the premium grade handset, which carries a price tag just as hefty as the smartphones.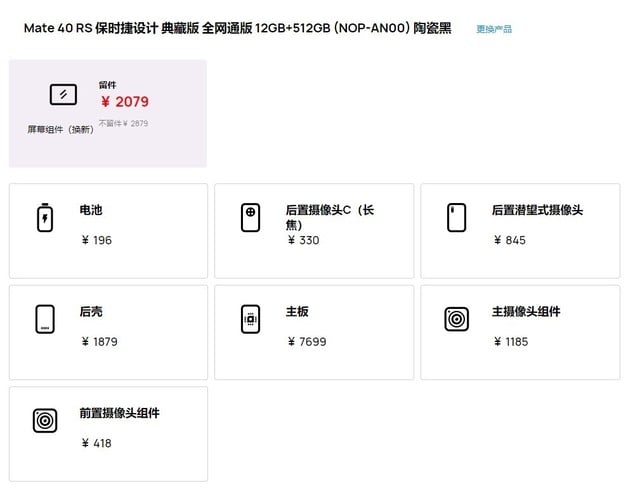 Looking at the prices, we can observe that the display and motherboard are by far one of the most expensive components of the device. For example, the motherboard for the Mate 40 RS Porsche Edition costs about 6,699 Yuan (roughly 1,020 US Dollars). Even the most affordable motherboard replacement costs about 3,199 Yuan (roughly 483 US Dollars) for the Mate 40 Pro.
Furthermore, the selfie shooter costs 418 Yuan (roughly 63 US Dollars) for repairs across the entire lineup. However, the rear camera setup costs vary between different variants, like the Mate 40 Pro (940 Yuan or 143 US Dollars) and Mate 40 Pro+ (1185 Yuan or 180 US Dollars). The battery is another aspect that remains the same between the Pro series and the RS Porsche Edition, costing just 196 Yuan (roughly 30 US Dollars).
Advertisement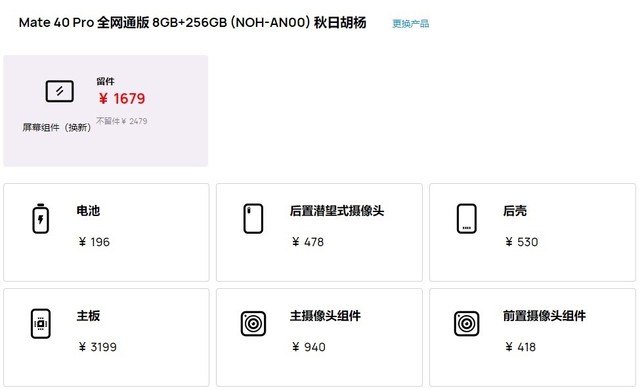 The prices for some of the components seem especially high, especially the Mate 40 RS Porsche Edition as its motherboard costs nearly half of its total 11,999 Yuan (roughly 1,814 US Dollars) price tag. So if you own a Mate 40 device, do be careful and consider grabbing a good case for your smartphone or you might end up shelving out a lot of money on repairs.
ALWAYS BE THE FIRST TO KNOW – FOLLOW US!
Advertisement