Huawei Mate 40 Pro is coming with a curved screen, as a leaked screen protector revealed yesterday. However, it didn't have any cutouts for cameras and we spiraled into all kinds of interpretations, including an under-display solution.
Early 3D renders of the phone actually revealed a dual front camera in a pill-shaped punch hole, which looks a lot like the Huawei P40 Pro's design. There are also at least two sensors on top – one is an IR blaster, but the other's purpose is still undecided.
The Huawei Mate 40 Pro is going to stick with the circular camera design on the back, housing all the shooters. However, unlike the predecessor Mate 30 Pro, this time we see physical volume keys on the side, above the power key – apparently Huawei decided to abandon the touch solution.
The curved sides are not such a big surprise, but it is highly impressive how thin the bezels are in these renders. Top and bottom has only a thin black stripe to remind you where the screen begins and ends, but on the sides, it is practically a display all over.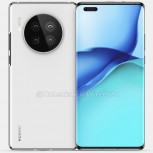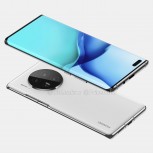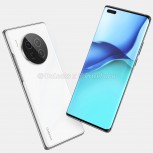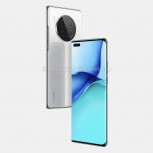 Huawei Mate 40 Pro
We are also pretty confident there won't be any resolution between China and the United States, meaning Huawei Mate 40 Pro will keep running with no Google services. Our observations see that the manufacturer is doing better with time and is developing the HMS even further, meaning we might have to revisit our conclusion about living with a Huawei phone.