In spite of a very turbulent 2020, coupled with a very vicious sanction regime that had negatively impacted its fortunes, global tech powerhouse Huawei is still high at the leaderboard as far as global 5G technology patents are concerned.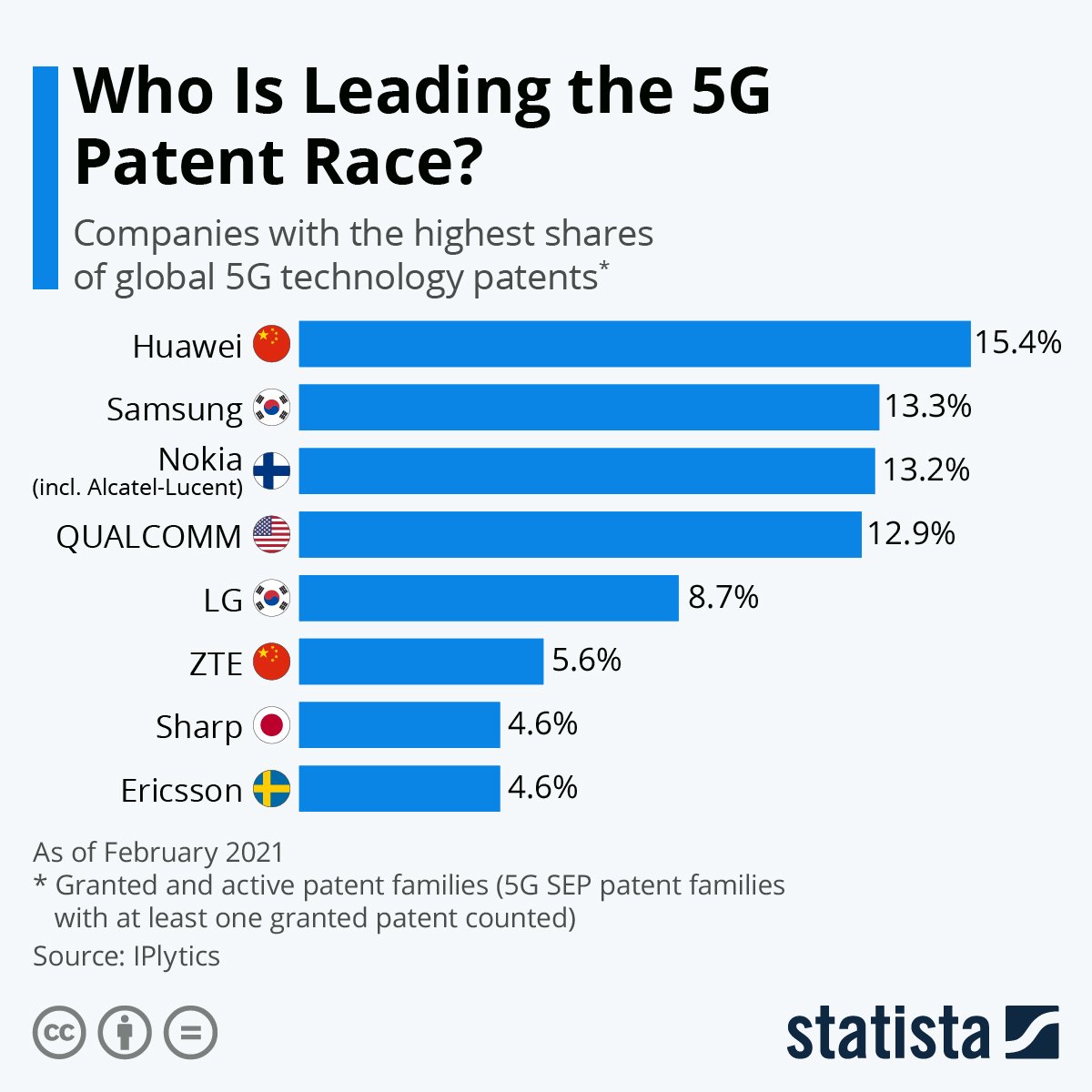 Some industry insiders have said that the US was seriously threatened by the meteoric pace of Huawei in 5G technology and had to act decisively to thwart the growth of the company along these lines. The restrictions notwithstanding, Huawei has continued to develop 5G technology by navigating through the maze of problems that ensued in the aftermath of the US ban.
In a clear indication of its leadership of the 5G race, the list of global patents for 5G technology compiled by IPlytics showed that Huawei is the leading company and accounts for more than 15% of active patents globally as at February 2021. US chipmaker Qualcomm has the next highest number of active patents. Manufacturers from South Korea, as well as Chinese company ZTE also are at the top of the list provided by IPlytics.
However, the process of granting patents is a very rigorous one and the list may be updated when new patents are registered. Patents can take years from application to when the patent is actually granted, so the rankings as compiled by IPlytics are the culmination of serious work in R&D by the companies.
Huawei also tops the global ranking with the most 5G applications overall. The performance of the Chinese tech powerhouse amidst a very large field of powerful competitors from the US, Europe, and South Korea, coupled with its own scars from the US shutdown, maybe the cloud with a silver lining for the company, as it continues to diversify its core operations to meet the challenges of remaining viable.
RELATED;
(via)
ALWAYS BE THE FIRST TO KNOW – FOLLOW US!