Counterpoint Research has released a report for the Top-selling 5G smartphones worldwide for the month of September 2020. And China's Huawei has the same number of devices as Samsung in the top-10 despite facing pressure from all sides.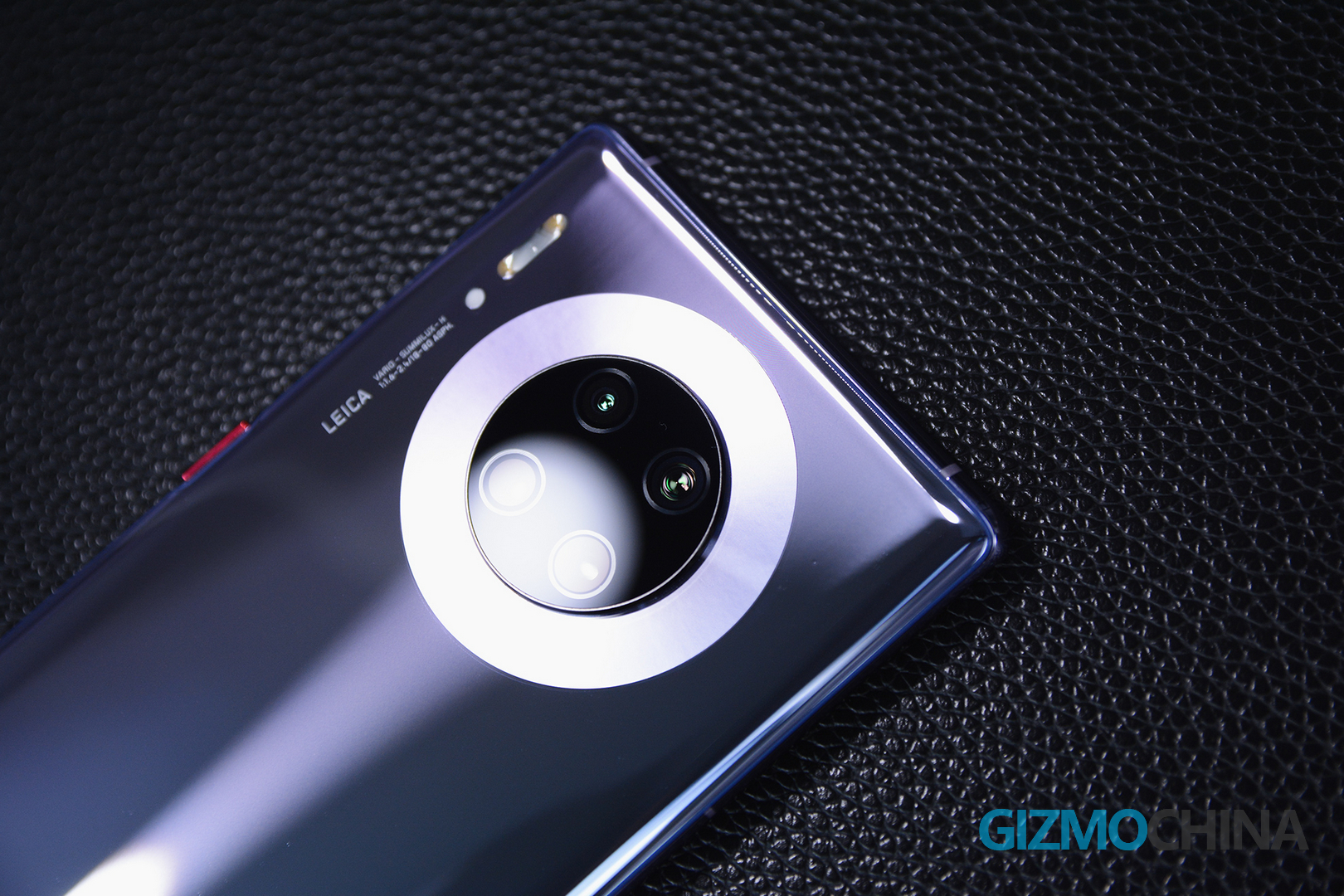 The report primarily talks about the Top-10 5G smartphones and their market share Globally in September. To begin with, the list has about seven devices from Chinese OEMs like Huawei, OPPO, Vivo, Honor. That's a no-brainer considering the country's 5G expansion is way ahead of the world. However, what is surprising is the presence of Huawei which has three devices in the list equalling rival Samsung.
Precisely, the Huawei P40 Pro, Nova 7, P40 occupy second, third, and fifth positions with 4.5%, 4.3%, and 3.8% market share respectively. This is a healthy trend for a company that is facing the heat elsewhere. In fact, the company recently led China where over 50% of 5G devices accounted for the total units sold in Q3. It's ex-sister brand Honor also has an Honor 30S at the bottom with a 2.8% share.
Earlier this year, 5G was still available in only a few devices Globally and Hence, it didn't penetrate deep into the markets. However, if you take China, it started the 5G rollout last October
already pushing for 6G
when other countries are struggling to adopt 5G better.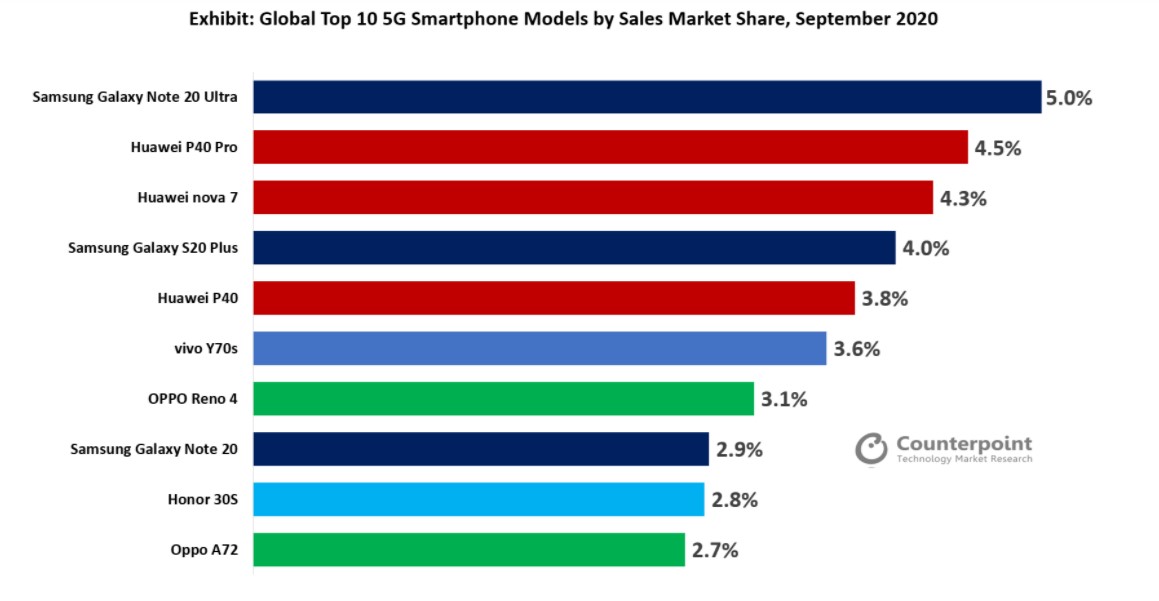 Besides, the report also shows budget smartphones like Oppo A72 5G, and Vivo Y70s 5G. This suggests that the 5G is entering into the affordable segment and breaking the notion of a "premium feature". As the report says, this has become possible due to the mid-range 5G SoC of Qualcomm, MediaTek. That said, the report predicts that Apple will play a big role in commercializing 5G in North America, Europe after the iPhone 12 series.
Having said that, the list also has Samsung whose Galaxy Note 20 Ultra 5G sits at the top with a 5.0% market share. It has two more devices the Galaxy S20+ 5G, Note 20 5G with 4.0%, and 2.9% global share respectively.
In any case, this is a welcoming trend as there are more than 200 5G models currently compared to only 50 in Q1. Overall, the growth of the 5G models has increased by 300% in Q3 2020 compared to Q1. And as affordable 5G devices launch, and continue to grab attention, the contribution of top-10 devices in the total 5G sales has shrunk to 37% in September compared to 93% in Jan 2020.
ALWAYS BE THE FIRST TO KNOW – FOLLOW US!