In an effort to keep its business afloat after the US government blocked access to components for its smartphones, Huawei turned to other businesses that weren't affected by the US ban. One such aspect is the development of smart cloud solutions for cars. One of such solutions is the HMS for Car solutions.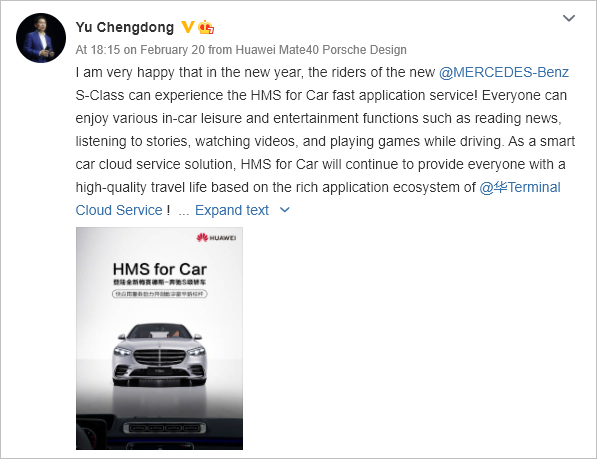 After the US ban prevented Huawei from using Google Mobile Services, it unveiled its own version dubbed Huawei Mobile Services (HMS). The company, later on, showcased a custom version for cars called Huawei HMS for Car. Last year, Huawei's rotating chairman Guo Ping disclosed that the company was in talks with manufacturers to use the HMS. Apparently, German car maker Mercedes will be deploying the HMS for Car on the 2021 Mercedes Benz S-Class. This was disclosed by Yu Chengdong, the CEO of Huawei's consumer business.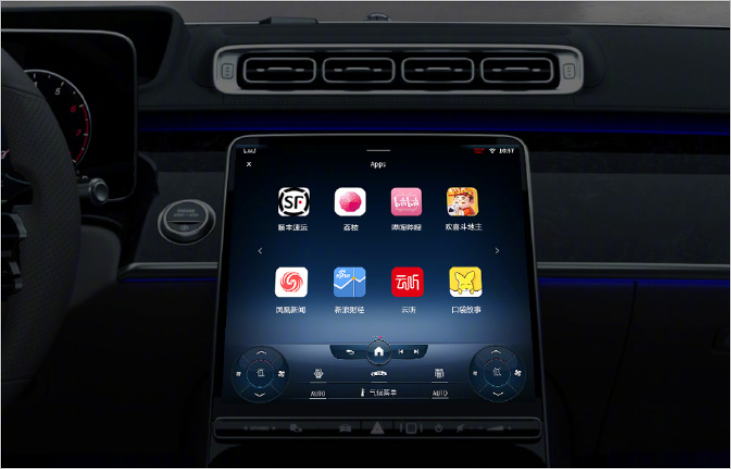 The Huawei CEO touts HMS for Car to deliver a fast application service that will allow users to enjoy various in-car leisure and entertainment functions such as reading news, listening to stories, watching videos, and playing games while driving. He also disclosed that as a smart car cloud service solution, HMS for Car will continue to provide everyone with a high-quality travel life based on the rich application ecosystem of Huawei cloud services.
The accompanying posters show that the smart display installed on the car will feature several apps with icons of various apps such as SF Express, Lychee, Bilibili, etc. seen on the display screen. There is likely going to be more apps and we expect the users to have access to Huawei's app store to download more apps as desired.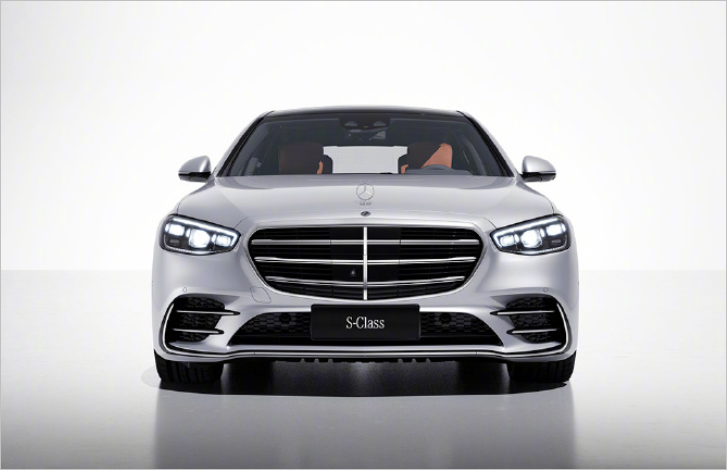 We can't say for sure if this solution will be on the China models of the S-Class but we believe it will be for China only since Mercedes already uses Android Auto for most of its models in Europe and elsewhere.
The Mercedes Benz S-Class is said to include the S400L, S450L, and S500L models, with prices starting at 899,000 yuan (around $139,046. The car's central control screen utilizes a massive 12.8-inch OLED screen having a resolution of 1888×1728 pixels. The in-vehicle system onboard the sleek ride also includes a voice assistant and the software can be updated remotely via OTA push.
Recall that BYD General Manager Zhao Changjiang recently disclosed also that the company will utilize Huawei HMS for Car on the BYD Han. This brings to two the number of car manufacturers that are already deploying Huawei's cloud solution. We expect more brands to come on board soon.
RELATED;
(via)
ALWAYS BE THE FIRST TO KNOW – FOLLOW US!