Last week, Canalys released a quarterly report on global tablet shipments for Q2 2020. Today, IDC does the same but for China, rather than global. According to it, all the top 4 brands retained their positions, however, Lenovo declined YoY while others improved.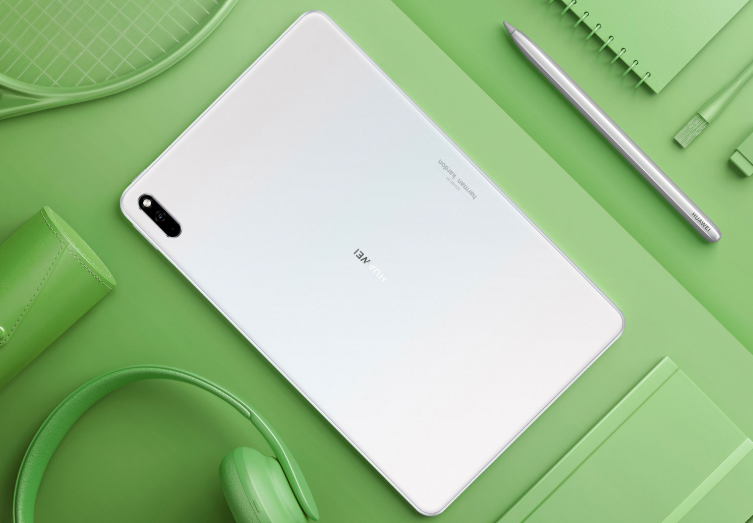 Apple remained unbeaten in China in terms of tablet shipments at the top position in the second quarter of 2020. The American tech giant shipped 2.76 million iPads in this period leading the market with 41.8% market share. Its shipments also increased by 18.7% YoY.
At the second position, Huawei shipped 2.45 million units with 37.1% market share. Additionally, it was the most successful company with 59.5% YoY growth. The gap between the first and the second brand decreased by a huge margin than previous quarters.
Further, Microsoft maintained the third position with its Surface lineup of products. It shipped only 230,000 units capturing 3.5% of the market with 16% YoY increase. L astly, at fourth position, Lenovo
units
accounting for only 2.6% of the
market
. Above all, as mentioned in the beginning, it was the only top brand to decline by 19.1% YoY. But globally, it was the fastest-growing brand according to
Canalys
.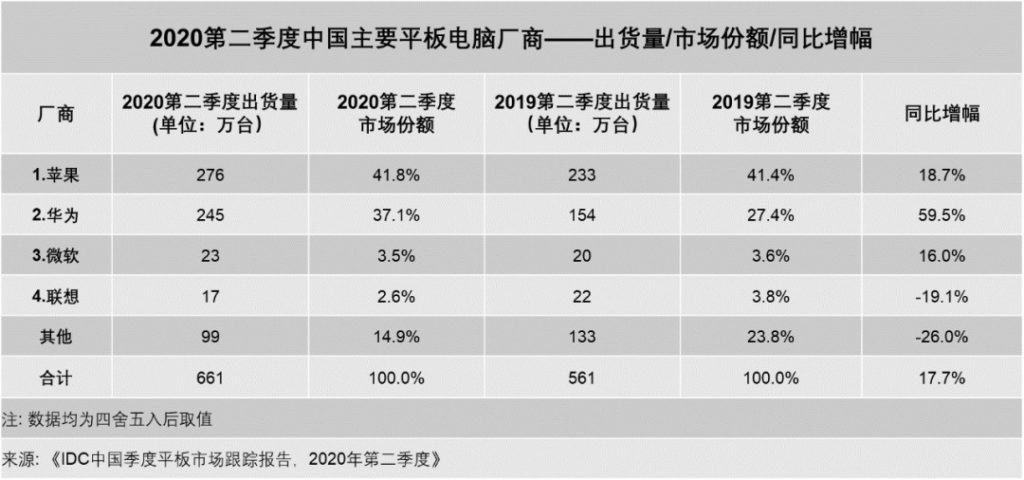 That's not all, even the minor tablet brands in the "Others" category declined by 26.1% in Q2 2020. However, due to the success of the top 3 brands, the overall market shipments incremented by 17.7% YoY.
(Via)
ALWAYS BE THE FIRST TO KNOW – FOLLOW US!