Huawei has come under fire in its own country as members of the public rallied behind a former employee detained for eight months after demanding severance pay from the company. Weibo users expressed anger at Huawei's treatment of the former employee, reversing some of the firm's positive sentiment generated following its US blacklisting.
The case became public on November 30, when Li Hongyuan posted a message on the website of Huawei's Xinsheng Community, titled "An Open Letter to President Ren". The event prompted speculations on the Chinese internet over allegations that the employee could have been framed by his former managers, who were unhappy with the amount of compensation he demanded.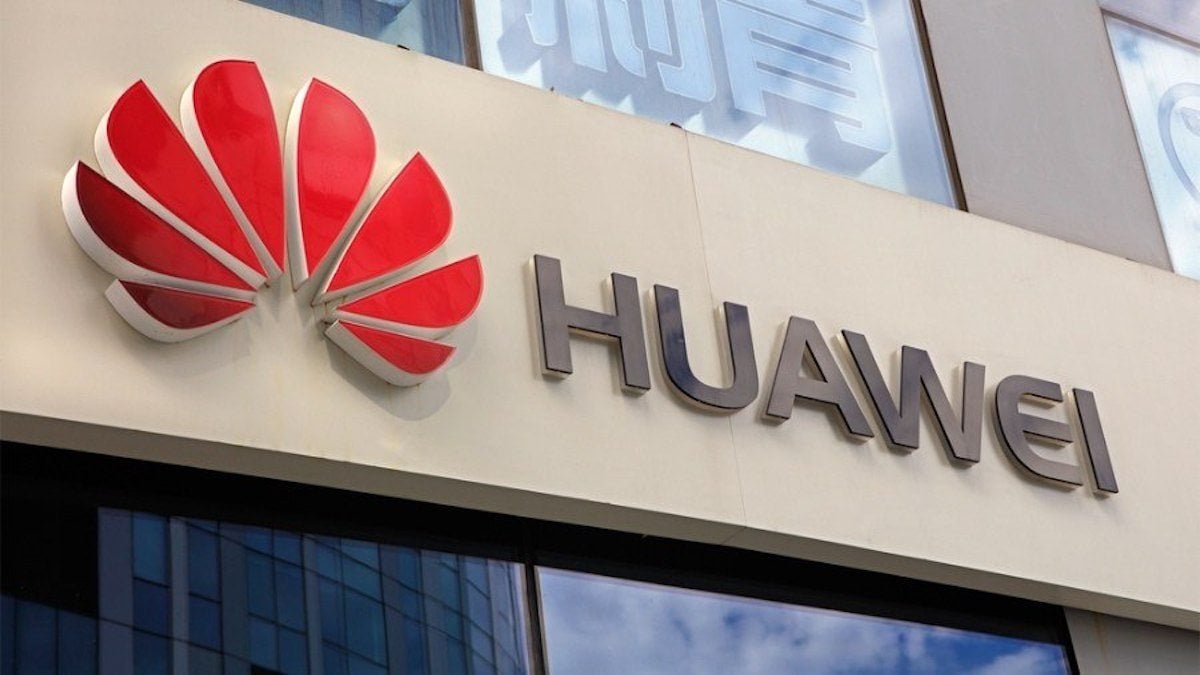 Last January, Li Hongyuan, a Huawei employee of 13 years, was arrested on extortion charges and detained until August, when he was released because of "unclear criminal facts and insufficient evidence", according to the court documents posted online by Li.
Li Hongyuan joined Huawei in 2005 and worked for its inverter department. When his last employment contract expired on Dec. 31, 2013, Huawei refused to re-sign but offered compensation of CNY380,000 (USD54,000), twice his monthly salary multiplied by the number of years he spent at the company, as a severance payout.
EDITOR'S PICK: Foxconn reportedly receives an order for over 50 million Huawei 5G smartphones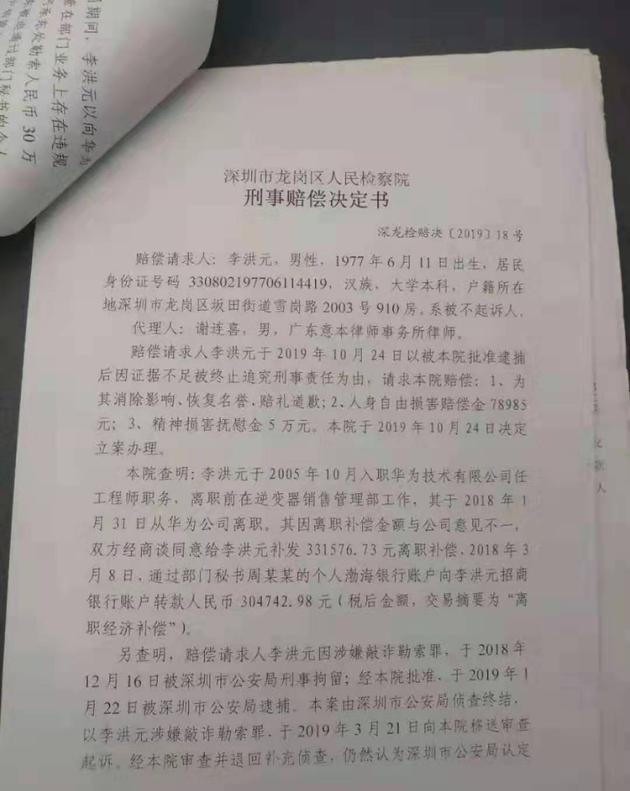 In March 2018, the secretary of Li's department transferred 304,742 yuan to him through a private account instead of a corporate one. Li claims that after further inquiry he learned that it was a standard procedure and that at least five of his former colleagues received their compensation in a similar way. However, it seems that the use of a private bank account raised suspicion about the nature of the transfer.
Therefore, Li Hongyuan began to sue Huawei for compensation for the year-end award. During the period, he also held several court trials. He also hoped to expand the influence through the media. As of October 2018, the outcome of the lawsuit was inconclusive and all parties were waiting for a resolution.
This is when things take a surprising turn for Li Hongyuan. On December 16, 2018, Li was detained by the Shenzhen Public Security Bureau on suspicion of extortion and was arrested on January 22, 2019. He was released on August 23, 2019, due to "unclear criminal facts and insufficient evidence", having spent a total of 251 days in custody.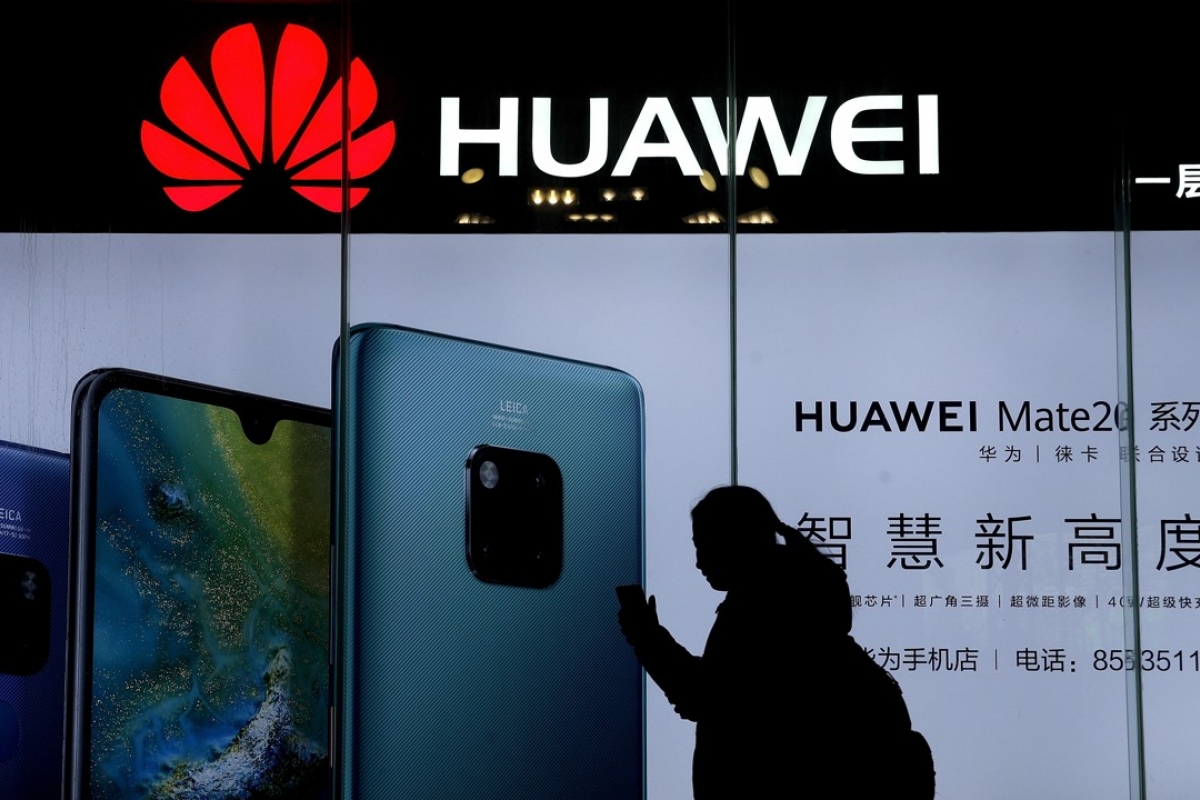 Huawei said it has the right and an obligation to report to judicial authorities of suspected illegal activities. "We respect the decisions. If Li believes his rights have been harmed, we support his use of legal measures to defend his rights, including suing Huawei. It also shows that all are equal under the law," Huawei said in a statement on Sunday.
Global Times' source, on condition of anonymity, revealed that Li is facing huge psychological pressure after he found himself at the epicenter of public attention. "In regards to my detention, my father was shocked and passed away, and my child was scared," he added. "I hope I can take some of your time for a cup of coffee." For now, they are unsure as to whether they will pursue legal action or not.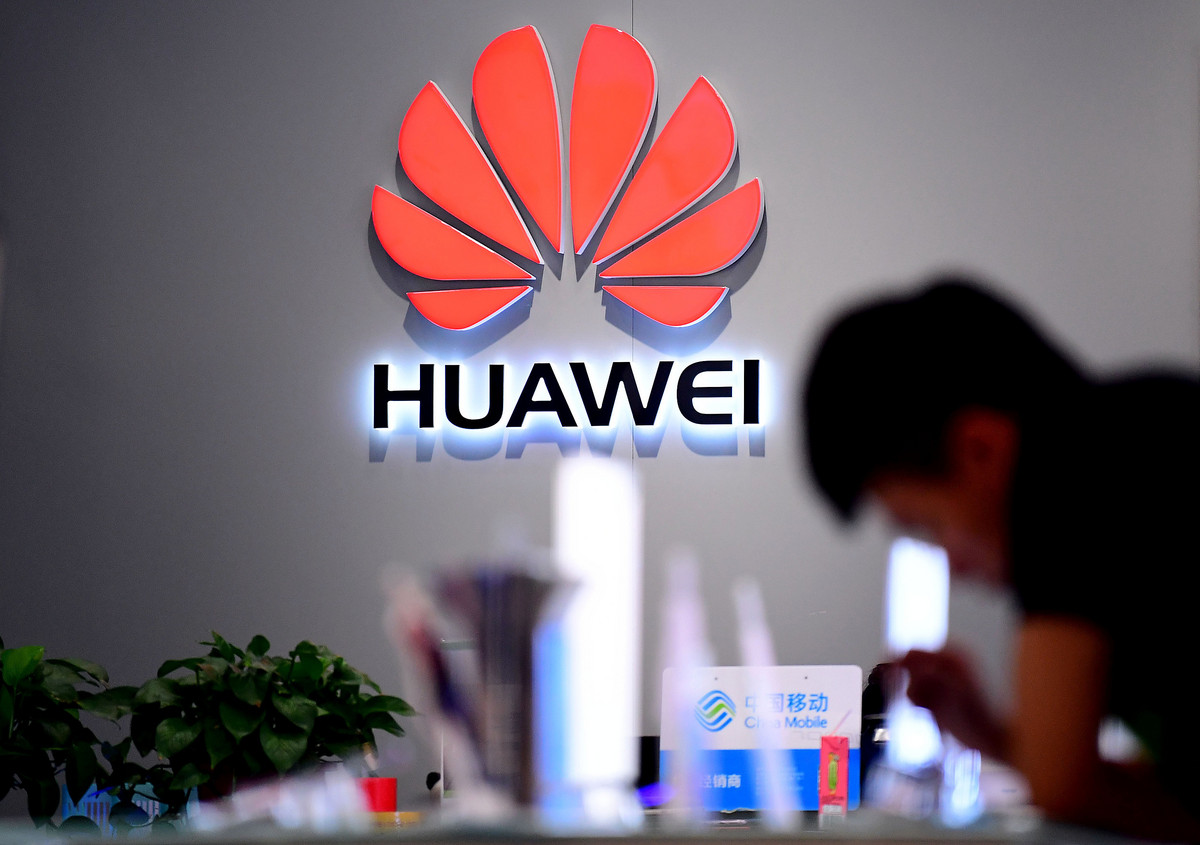 On Nov 25, the Shenzhen Longgang district people's procuratorate decided to give state compensation to Li, awarding 79,300.94 yuan for personal liberty damage and 27,755 yuan for emotional damage, as well as sent a letter to Huawei and his father's company to remove any stain to his reputation caused by the detainment.
The case sparked heated debate over the weekend. Some netizens raised concerns about whether there are significant flaws in Huawei's management system. While some netizens argued that a telecoms empire like Huawei, with more than 100,000 employees, should have a more mature management mechanism.
UP NEXT: Huawei manages in making smartphones without American Parts
(Source)