IDC, the known analytics firm, has revealed in a new report that the Chinese smartphone vendor, Huawei, has dominated the Chinese smartphone market in the first quarter of 2020.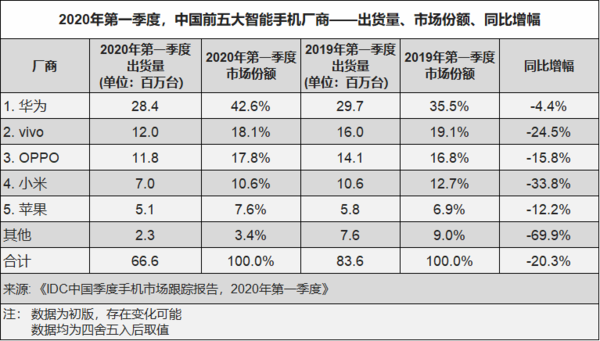 According to the IDC report, China's smartphone market saw a total of 66 million units being shipped in Q1 of 2020. Out of this number, 5G smartphones brought in 14.5 million units in shipment, accounting for 21.8 percent of the overall market. This is a significant jump of 64 percent rise over the last quarter. But what's more interesting is that Huawei was behind more than half of the 5G smartphone market sales while also capturing more than 40 percent of the total smartphone market as well.
Looking at the data published by IDC, Huawei had a total market share of 42.6 percent in Q1 2020. The spots ranging from the second and fourth place combined only barely manages to beat the Chinese tech giant. Analysts have stated that the reason for Huawei's success, especially in the 5G smartphone market, stems from its various product offerings that targeted different price segments.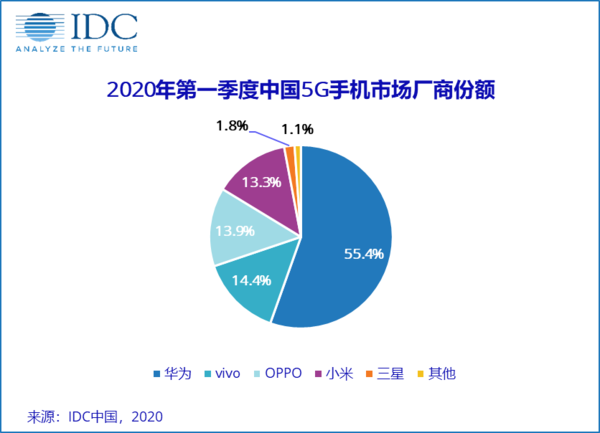 In other words, the Chinese company's intuitive product placements, ranging from flagship to even upper mid range 5G handsets helped it in capturing more than half of the 5G smartphone market. These numbers arrive despite the ongoing Coronavirus pandemic that has affected China and even other OEMs launching their own 5G enabled devices. According to Wang Xi, IDC China's Research Manager, affordable 5G smartphones offered more flexible product placements and enabled Huawei to effectively target different segments in the market.
(Via)