After revealing list of best performing smartphones, smooth performing smartphones, and the smoothest user interface, Master Lu has now announced a new list which reveals the market share of Android smartphone makers in China for the year 2019.
Going by the listing, Huawei is leading the market with 15.36 percent market share while Honor ranks second with 10.45 percent market share. The combined market share of both these brand stands at 25.8 percent. Thus, Huawei accounts for a quarter of the entire Android smartphone market in China.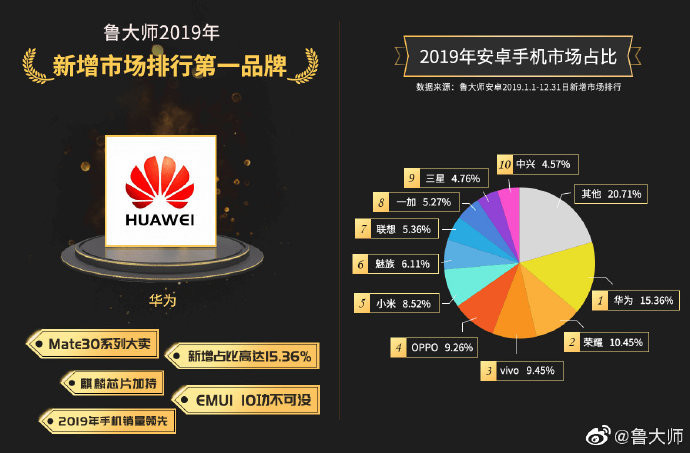 Vivo and Oppo are following closely at third and fourth position with a market share of 9.45 percent and 9.26 percent respectively. With a market share of 8.25 percent, Xiaomi
As per the reports, despite the overall decline in the Chinese mobile phone market, Huawei's market share keeps on growing and the cumulative shipments in the first three quarters have exceeded 185 million units.
However, do note that the information mentioned on this report is based on Master Lu's statistics derived from their background data. The report may not necessarily be accurate but it pretty much gives idea about the standing of different brands in the region.
(Via)