Chinese tech giant Huawei, which continues to struggle because of the restrictions imposed by the United States, still managed to lead the global market when it comes to telecommunication equipment.
Market research firm Dell'Oro Group recently published a report about global telecom infrastructure market for the fourth quarter of 2020. While Huawei led the market, the overall market witnessed a 7 percent year-on-year increase.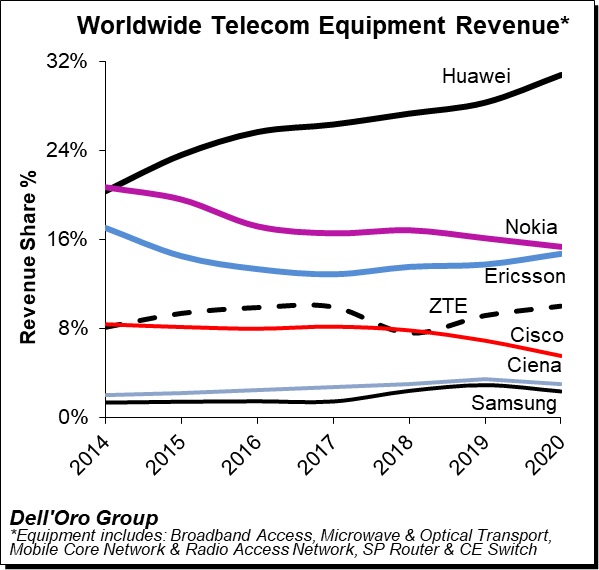 The telecommunication equipment market includes products for broadband access, microwave and optical transmission, mobile core network and wireless access network, SP routers, and carrier-grade switches.
The report reveals the the top seven supplier companies in this segment, which include Huawei, Nokia, Ericsson, ZTE, Cisco, Ciena, and Samsung. All these companies accounted for about 80 percent to 85 percent of the overall market. It also reveals that Huawei's market share has increased by 2-3 percent points through the year 2020.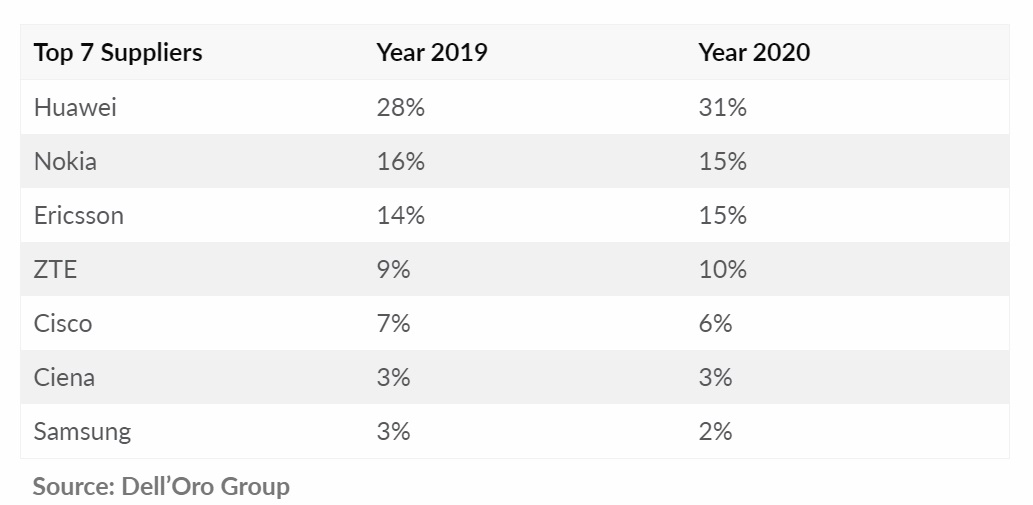 On the other hand, Ericsson
Nokia
have increased their RNA market share outside of China. Further, the report adds that revenue for these companies continue to be affected because of the status of deployment of 5G communication technology, especially in the highly concentrated market.
In the year 2020, Huawei had 31 percent market share in terms of revenue, followed by Nokia and Ericsson, both of them having 15 percent share. ZTE
Samsung
came seventh with 2 percent share.
RELATED:
ALWAYS BE THE FIRST TO KNOW – FOLLOW US!