Advertisement
Honor V30 Pro launched late last year scores only 76 points in DxOMark Selfie. The score is too less for a phone with 122 points for its rear cameras. On top of it, the device ain't champ in audio either with a substandard score of 59 points.
The pictures from the phone's front camera have unnatural low contrast on faces as well as exposure instabilities across different shots. But target exposure on the face is mostly accurate in all conditions. Further, the images also suffer from limited dynamic range resulting in highlight clipping in challenging high-contrast scenes.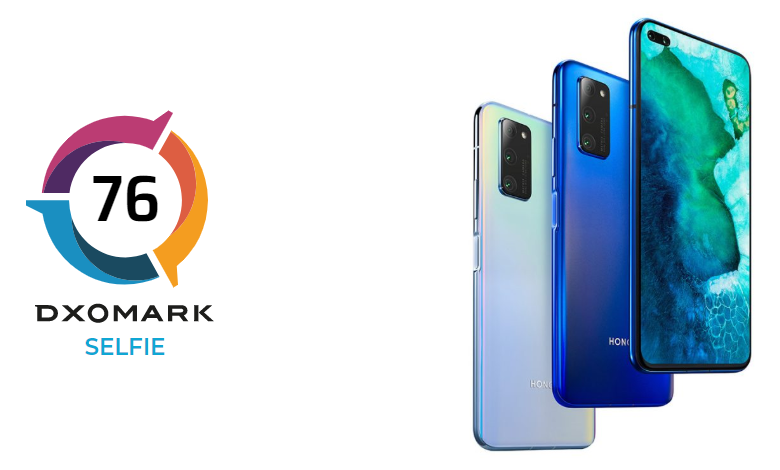 The pictures also tend to have problems with colours. Saturation is quite low with unnatural skin tones. White balance is unstable producing color casts and there is noticeable colour-shading in low-light shots.
The fixed focus with a large image sensor results in poor focus performance. Images lack sharpness and focus if the subject is either too close or far away from the phone. This handset is not suitable for clicking pictures using a selfie stick.
Advertisement
The properly shot pictures from the Honor V30 Pro's selfie camera have good textures, however, beautification erodes away fine detail. Noise is well-controlled in ideal lighting but becomes more visible indoors and low-light scenarios. Additionally, the bokeh mode on the phone is unstable with noticeable exposure and white balance instabilities.
On the other hand, videos from the front camera have good details, thanks to 4K quality. Target exposure on face and white balance are stable outdoors and under typical indoor lighting. The stabilization performance is also good with keeping the video smooth and steady.
But the cons of photography continues in videography as well. The videos have visible highlight clipping on faces and in the background in high-contrast scenes. Also, the videos have poor color rendering with low saturation on skin tones. There are also visible hue shift, ringing artifcats, and narrow depth of field.
In general, the Honor V30 Pro is not suitable for selfies just like it is for audio. However, the phone's rear cameras perform extremely well.
(Source)
Advertisement