Last month, a consortium of 30 agents in a joint statement said that it acquired Honor from Huawei. Accordingly, the new owner of the Honor brand is Zhixin New Information Technology Co. Ltd. After this, the revamped company has been setting new targets, strengthening the supply chain etc. Now, it has officially said that a new HONOR Mall will go live early next year.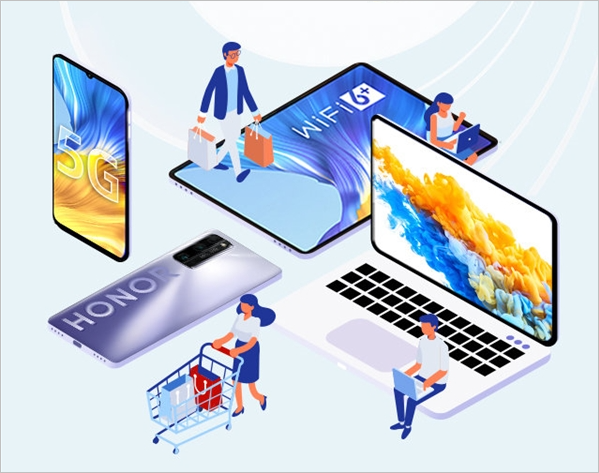 Despite being a separate brand, Honor's products were sold through Huawei's channels. In fact, its official accounts previously redirected to Huawei's Vmall which is the latter's official store. However, that's about to change now as the new HONOR Mall will launch on January 2021.
A poster depicting the same shows a range of products including smartphones, tablets, laptops, suggesting that the store will be a wholesome replacement of Vmall. In fact, it is sending signals that future products of HONOR Mall will be exclusive(via) and independent of its ex-sister.
To assert this, the poster says that the new Mall will provide shopping and services related to the HONOR brand. It says that users can do this via a new HONOR Mall App. Reports say that the company will launch this App prior to the availability of the service. And then, migrate the user contents(data) from the Huawei Club.
1 of 2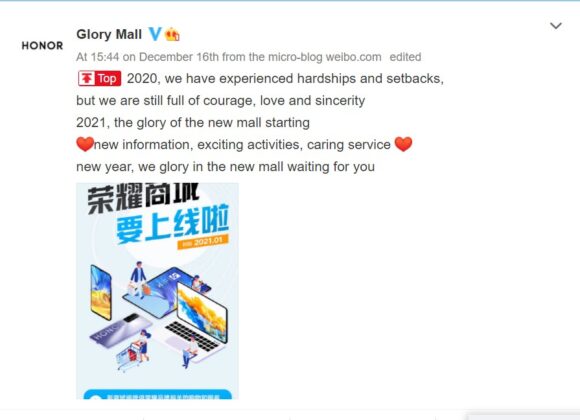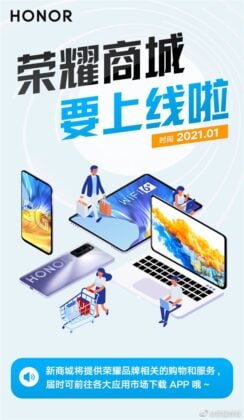 Recently, Zhao Ming, CEO of new Honor, in a meeting with fans said that the company will soon launch a flagship smartphone. On the occasion of the 7th anniversary, Zhao also said that HONOR-branded Mate and P series devices will join the portfolio. Also, it's new Honor V40
structural revamp
, is poised to launch in mid-January of 2021.
This indicates that the device would arrive sometime around the HONOR Mall's official launch. In any case, the Honor 2.0, as we can call it, is in talks with Qualcomm, MediaTek to procure the chipsets and has already said that there won't be any impact in current operations, and after-sales support for its older devices.
ALWAYS BE THE FIRST TO KNOW – FOLLOW US!