Huawei's in-house chip design company Hisilicon has reportedly become the first semiconductor company in mainland China to enter the top 10 in terms of global sales. US semiconductor market research company IC Insights reports that HiSilicon's sales surged 54 per cent year on year to about US$2.67 billion in the first quarter, placing it in the 10th position for the first time.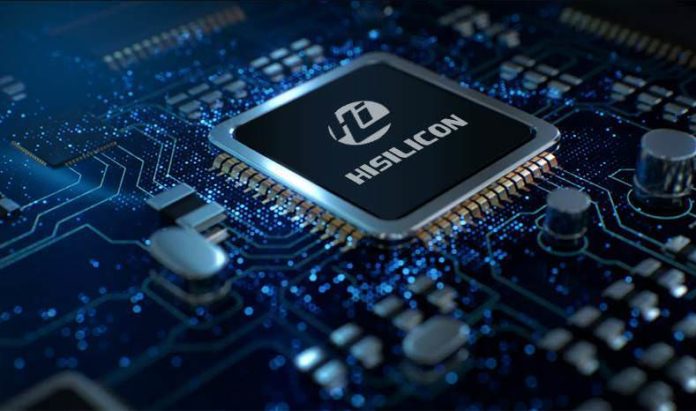 The report disclosed that Hisilicon's surge in sales is attributed to its parent company Huawei. The Chinese smartphone giant has been stockpiling chips designed in-house in case the US government implements new measures to prevent TSMC from providing chip-making services to Huawei. "HiSilicon jumped up five spots in the ranking to 10th place, making it the first [mainland] China-based semiconductor supplier to be ranked in the worldwide top 10 listing," IC Insights said in its report.
Hisilicon is a fabless chipmaker meaning te fabrication of the chip os outsourced to foundries like Taiwan Semiconductor Manufacturing Company (TSMC). The US is reportedly considering a proposal that would require TSMC to apply for a license if it wants to use US chip-making technology to produce chips for Huawei. Hence, the decision to stockpile chips before that decision becomes implementable.
TSMC's first-quarter sales jump 45 per cent to US$10.3 billion and the surge in demand by Hisilicon is partly responsible for that.
Huawei is also reportedly moving some of its lower-end chip orders away from TSMC to the Shanghai-based Semiconductor Manufacturing International Corp (SMIC), which currently does not have the capability to fabricate 7nm chips in commercial volumes.
Huawei's Hisilicon also recently surpassed Qualcomm
The other new entrant on IC Insights' top 10 list was Nvidia, which took ninth spot after posting 37 per cent year-on-year growth in the first quarter. Overall, US chip giant Intel leads the industry with US$19.5 billion in quarterly sales, while South Korea's Samsung Electronics was second with US$13.9 billion. As a whole, sales of the top 10 semiconductor companies surged by 16 per cent year on year compared with industry-wide growth of 7 per cent year on year.
(via)