HiSense today took the stage at CES to showcase a host of new television sets that the company will be releasing this year. The products displayed by the company includes a refresh of its projector/television hybrid laser TV and premium ULED TVs.
The company showcased HiSense L5 Laser TV which is a follow-up to the L10E launched in 2018. It retains the same form factor that teams a display screen with an ultra-short throw projector for precise image control.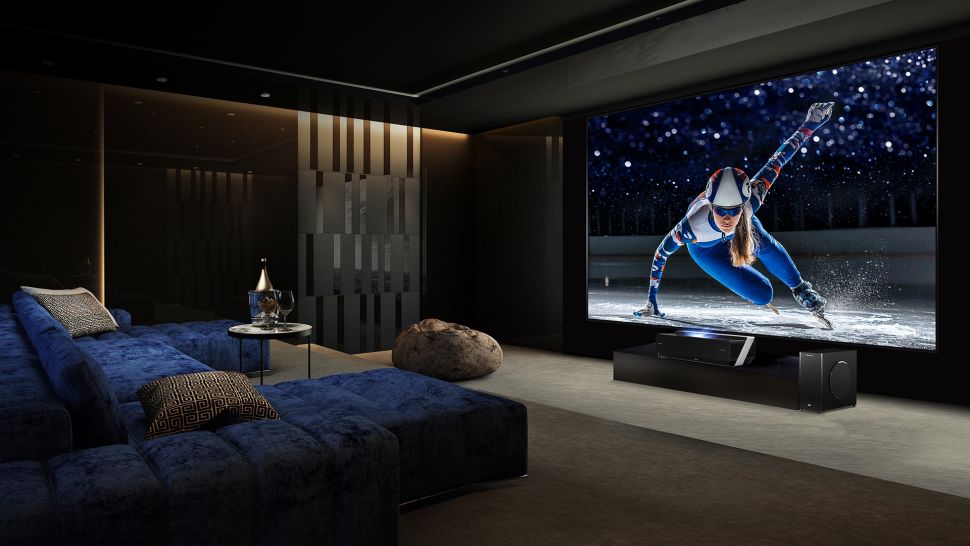 However, the TV is now a bit dimmer than the previous model, at 2,600 lumens rather than the L10E's 3,000 lumens. It runs a rather simpler Android TV smart platform and has a smaller color gamut. Coming to the markets in April with lower specs compared to the predecessor, it could be priced aggressively.
Along with that, the company also showcased HiSense XD9G ULED TV which is making use of the company's own Dual Cell panel. It fuses a 2K and 4K panel together for enhanced contrast, and boasts 'rival contrast' to OLED at a lower price. It is said to be available for purchase in late 2020.
Hisense's H Series of ULEDs will also get some new models, with a H9G Quantum follow-up to the H9F, and an H8G successor to the H8F. These devices are slated to be available for purchase in April and March respectively.
Also, the company is set to launch H65G (4K) and H55G (2K) LCD sets later this year but has not specified any timeline. They are less advanced models with Android smart platforms and without ULED enhancements.
For more coverage on CES 2020 events and launches, click here.