HiFiGo is finally here with a much improved Blon BL-O5 in-ear monitors after the magnanimous success of Blon BL-O3. The company has added various new functions and features to enhance the BLON BL-O5 IEM. The all-new shell design makes the new IEM better and optimized rather than its predecessor. HiFiGo Blon BL-O5 is available three new colors of gunmetal, silver and green. The company offers all new advancements for $42 without a mic cable. Whereas, if you're interested in buying along with a mic cable then you can own it for $43 from here.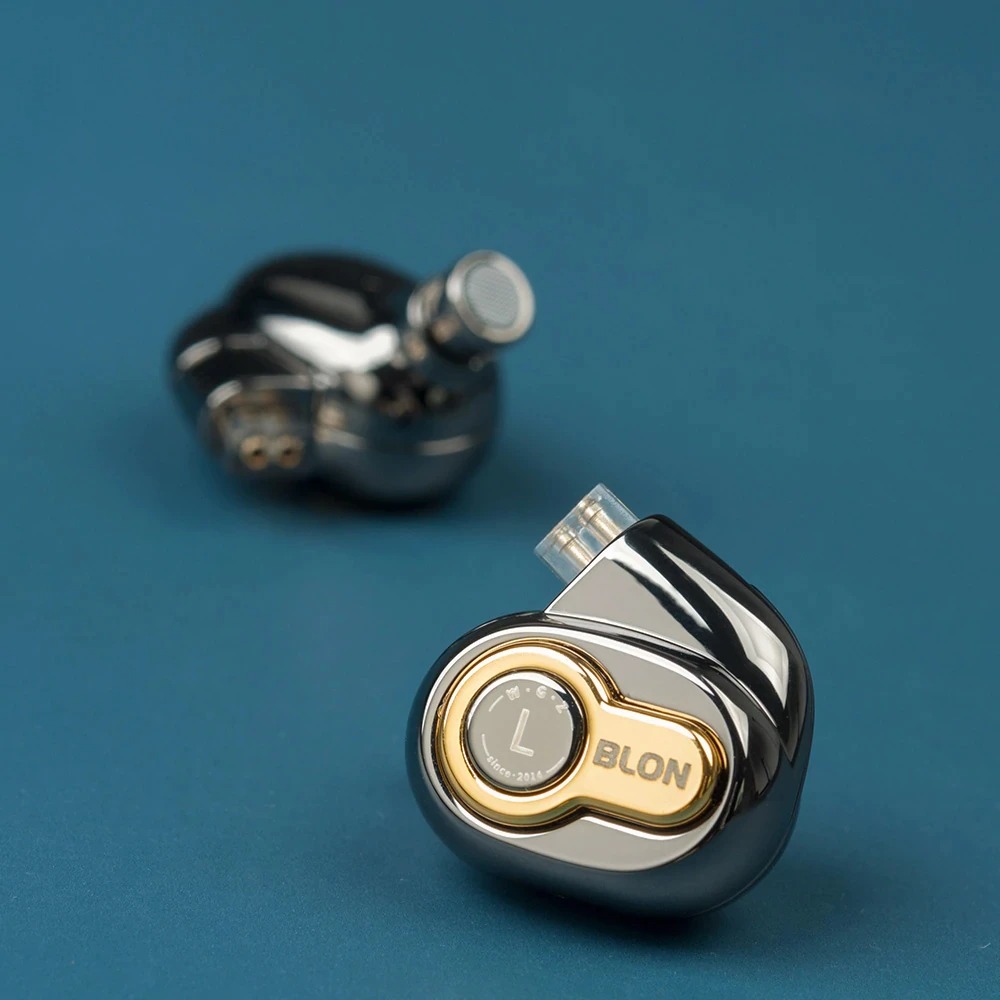 HiFiGo Blon BL-O5 features a 10mm Carbon Nanotube Diaphgram Dynamic Driver Unit having an Impedance of 32 Ohms. It supports sensitivity of 108dB with a frequency response range of 20Hz-20kHz. There's a 0.78mm Two-Pin Cable with 3.5mm Termination Plug encased within Metal Housing Shells.
Splendid Sound Output:
The presence of premium metals and other materials help the Blon BL-O5 IMT to produce a beautiful sound. Its 10mm CNT diaphgram dynamic driver on each side produces a clear, versatile and deep bass response. The deep thumps bring originality in the music and give the user experience of lifelike vocals. The wide range of treble also makes the sounds more vivid and realistic.
Aesthetic Design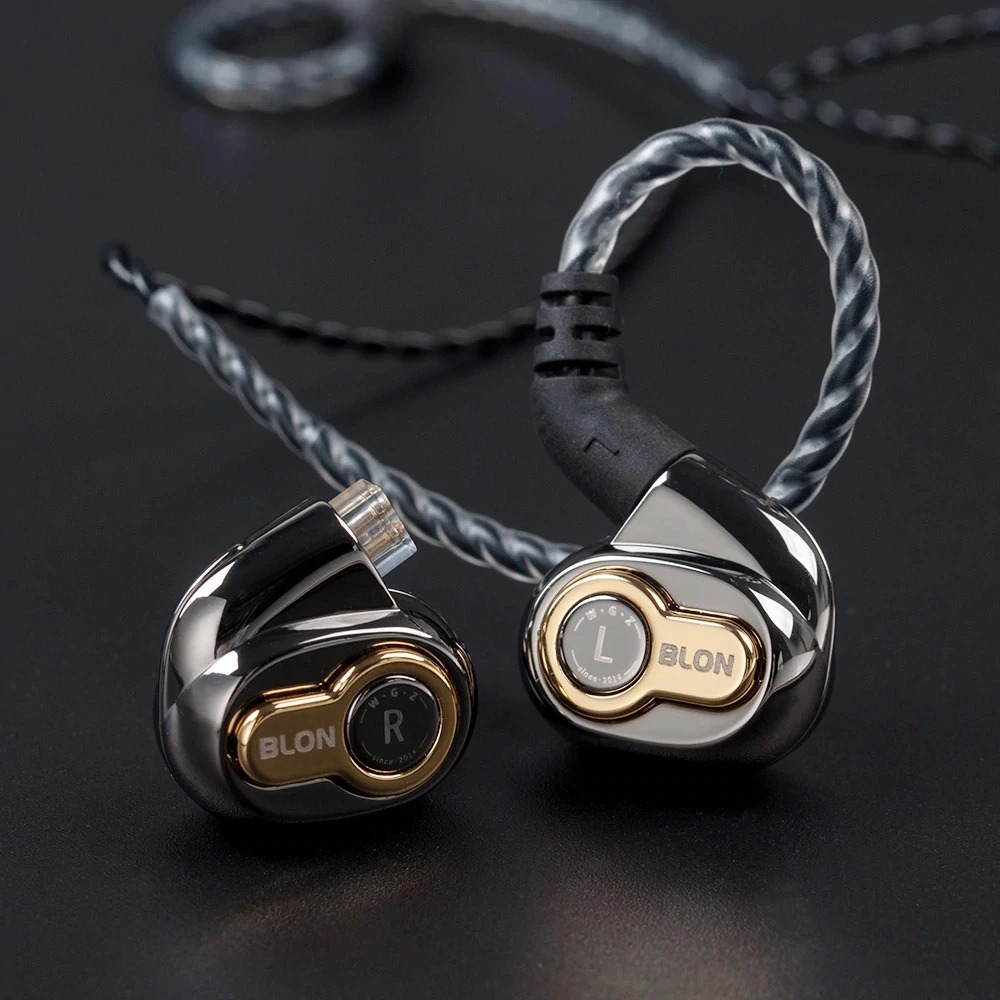 The beautifully designed shells carved out of metal with the golden color plate makes it look exceptionally better than BL-O3. It is designed to fit the user easily and comfortably which won't let it fall off your ears on its own.
Easy to Use
Like its predecessor, BL-O5 is quite easy to use with easily available players and amplifiers. The new IMT has an impedance rating of 32ohms and a sensitivity of 108db. There's no need for any expensive player or equipment to enjoy the music on the new in-ear monitors.
Different Variants
Blon BL-O5 comes in two different variants i.e one with a 0.78mm 2-pin detachable cable and another without it. The cable allows the user to connect cable and the earpiece.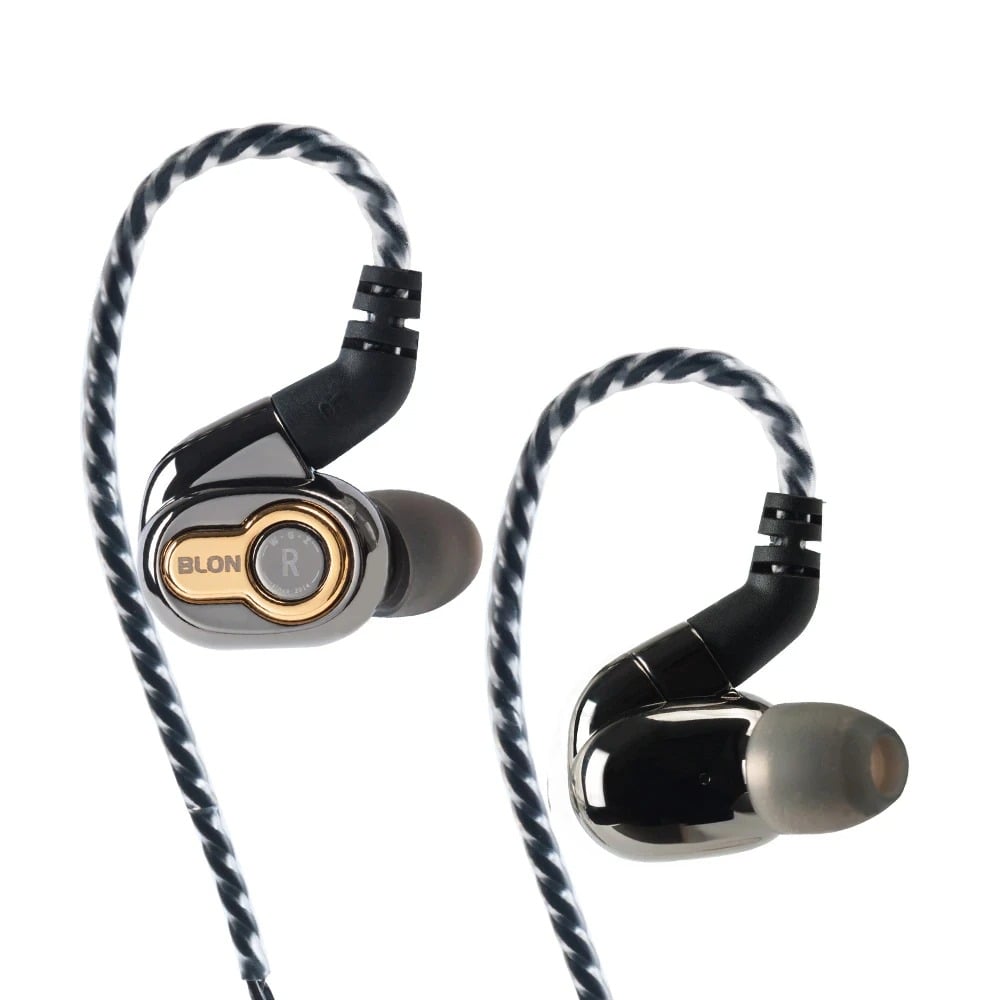 Price and Availability
It is available for the price of $42 without the mic cable, however, if you need the cable then you need to shell out $43. You can order it from here and will be delivered by April 27, 2020.
There's quite a little difference between the BL-O3 and BL-O5 IMTs. The BL-O3 is available for $28, whereas the BL-O5 sells for $42. Both the units support a 10mm CNT Dynamic Driver Unit.
The BL-O5 features a dual-tone design featuring golden elevated plater, meanwhile its predecessor just houses a single color shell.
(source)