AnTuTu has just released a new list of top Android smartphones for the month of January 2021. This list is based on user ratings of Android handsets, and is led by the Meizu 17 Pro, followed closely by the Huawei Mate 40 and Samsung Galaxy S20 Ultra 5G.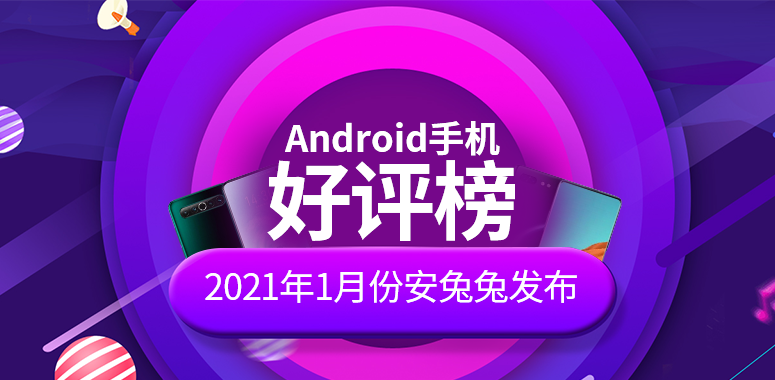 The rankings from the known benchmarking based platform arrives based on user ratings of Android smartphones. In other words, the rankings are also based on customer satisfaction of a handset. This implies that the devices on the list are present due to the high ratings received from numerous users. These phones also meet customers needs in most scenarios as well and are basically the ones that have been very positively received by the Chinese market.
Earlier this month, the list went live with the Meizu 17 Pro leading the rankings. Since its release, the device has received various OTA upd ates that have added various new features, which is likely what led to its high user ratings overall, which reached 97.93 percent. Under the hood, the device sports last year's flagship Snapdragon 865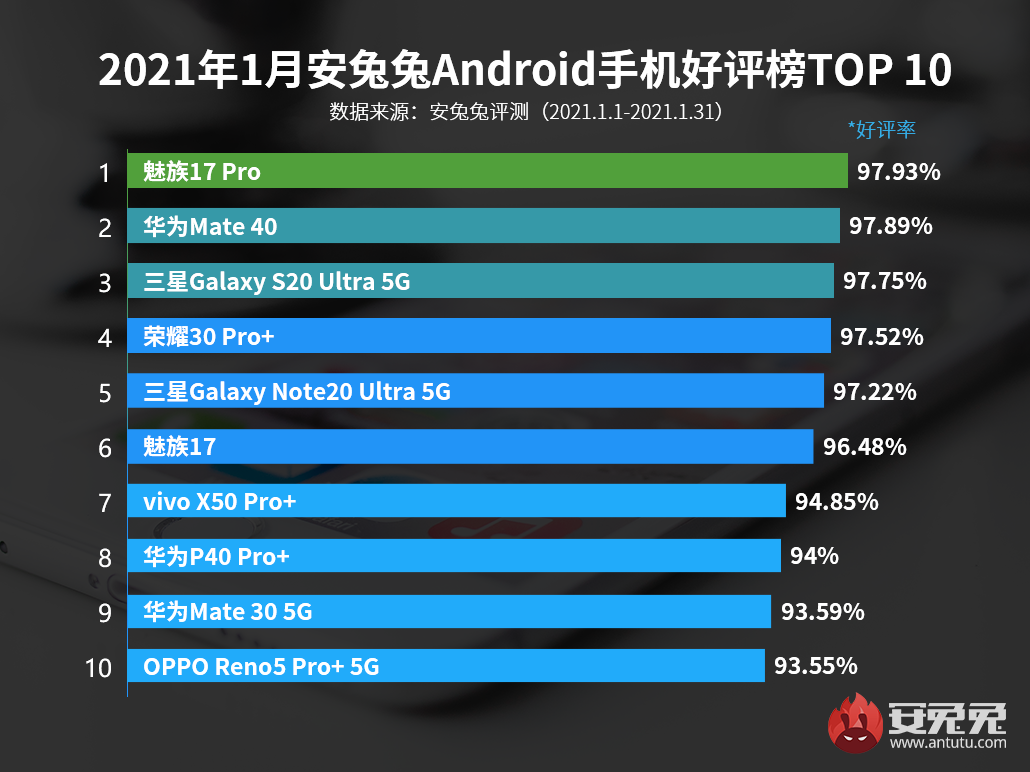 The other top three rankings had the Huawei Mate 40 arrive in second, with a 97.89 percent user rating. This device features the company's Kirin 9000E chipset and is the company's latest flagship handset. On the third spot, the Samsung Galaxy S20 Ultra 5G can be found, with a 97.75 percent user rating. It features top notch specs and has recently seen price slashes as well making it more affordable.
RELATED:
ALWAYS BE THE FIRST TO KNOW – FOLLOW US!