Advertisement
Selpic is a popular handheld printer manufacturer offering useful printing solutions. The company offering a massive discount on the Selpic S1 printer. The useful device was already available at an affordable price but the recent 15% discount makes the deal even sweeter. Selpic S1 brings an option to print different graphics on surfaces such as paper, textiles, wood, glass, ceramics, and even human skin.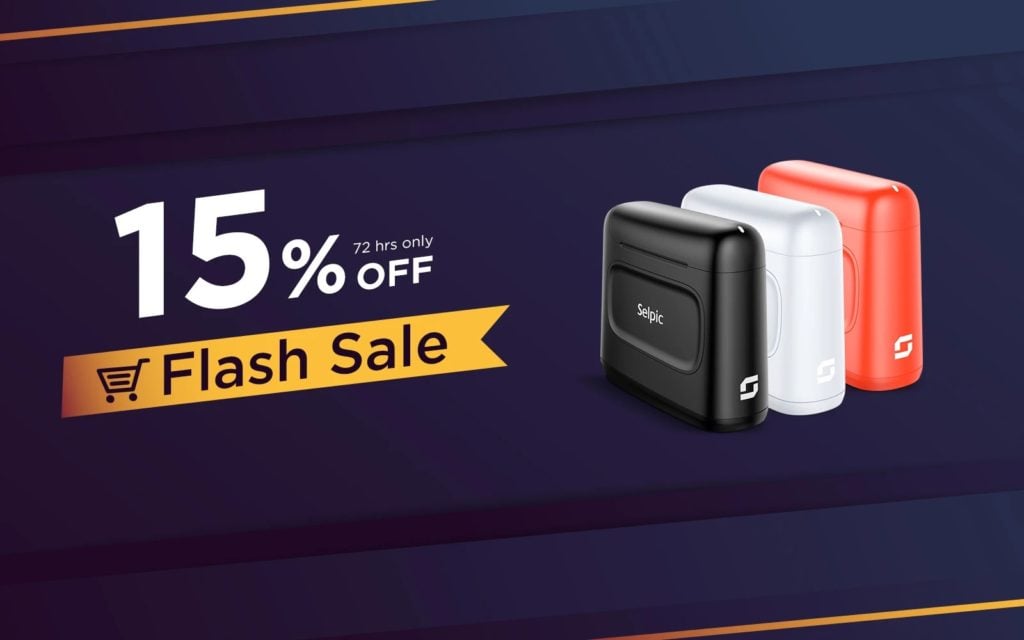 Selpic S1 enables the user to bring branding material anywhere without any excessive efforts. The world's most portable and easy to handle printer can quality print on almost any surface. It prints at ultra-fast pace and weighs only 92 grams in size. It can easily fit in your palm and pocket.
Selpic S1 houses a 0.5-inch print head which can print at 600 DPI resolution effectively. The user can easily print QR codes, barcodes, logos, images, and can even print text easily at any angle. The quick-drying ink further improves the usability of the printer as your hands remain clean.
A large 40ml ink tank is present inside which can print around 900 A4 papers with 5% ink coverage. Selpic S1 supports multi-line printing which improves the printing speed. The printer can work 6 hours upon full charge and can remain on standby for three days. It supports 9 languages.
Slepic S1 can be easily controlled via the SELPIC app which allows the users to edit graphics and then facilitates easy printing.
Technical Specifications
Startup Time: 1 Second
Printing Technology: Inkjet
Cartridge Capacity: 40ml/1.35os
CPU: ST Microelectronics (Swiss)
Resolution: 600 DPI
Standby TIme: 72 Hours
Working HOurs: 6 Hours
Charging Time: 2.5 Hours
Startup Time: 1 Second
Charging Port: Micro-USB Port
Weight 260g/9.17OS
Battery Capacity:!200 mAh
Connectivity: WiFi
Print Head: 0.5-inch, 300 jets, 600 DPI
Print SPeed: 20-2000 mm/sec
Android and iOS app supported
Selpic S1 handheld printer has a lot to offer rather for the discount price of $199. You can grab it bu heading to the Selpic official website.
ALWAYS BE THE FIRST TO KNOW – FOLLOW US!
Advertisement