Advertisement
Google Recorder app was first introduced with the Pixel 4 series last year. The tech has now introduced an improved version called Google Recorder 2.0. The new version comes with several improvements over last year's version and is only available for the Pixel 5.
In case you don't know, the Google Recorder app gives users an easy way to record and transcribe audio on their device without an internet connection. Some of the new features the Recorder 2.0 brings includes one to help users find, edit, and share their audio recordings.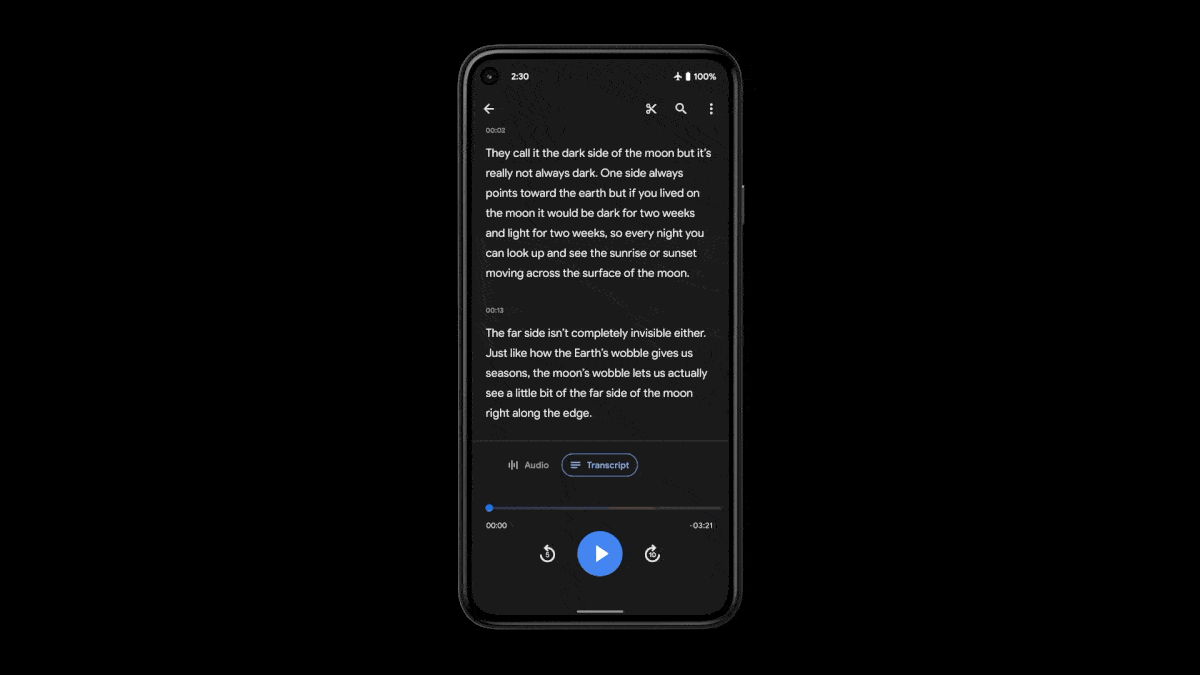 Apart from that, it comes with Smart Scrolling which is to aid the editing of transcript over 150 words long. In this case, Google Recorder will automatically find important keywords and place them on a scrollbar to help you quickly jump to important sections of the transcription. The words will appear as soon as you start scrolling through the transcription.

The app also comes with an improved audio editing feature which lets you edit the voice recording by editing the transcript. When you tap on the scissors icon, it quickly jumps to the editing screen. There are two new buttons at the bottom of the transcription, one to crop and another to remove. You can remove a sentence from your recording by simply highlighting the sentence and tapping on the Remove button. But if the goal is to keep one section away from the recording without deleting, you can highlight it and then press Crop. This action will remove the non-highlighted part from your recording.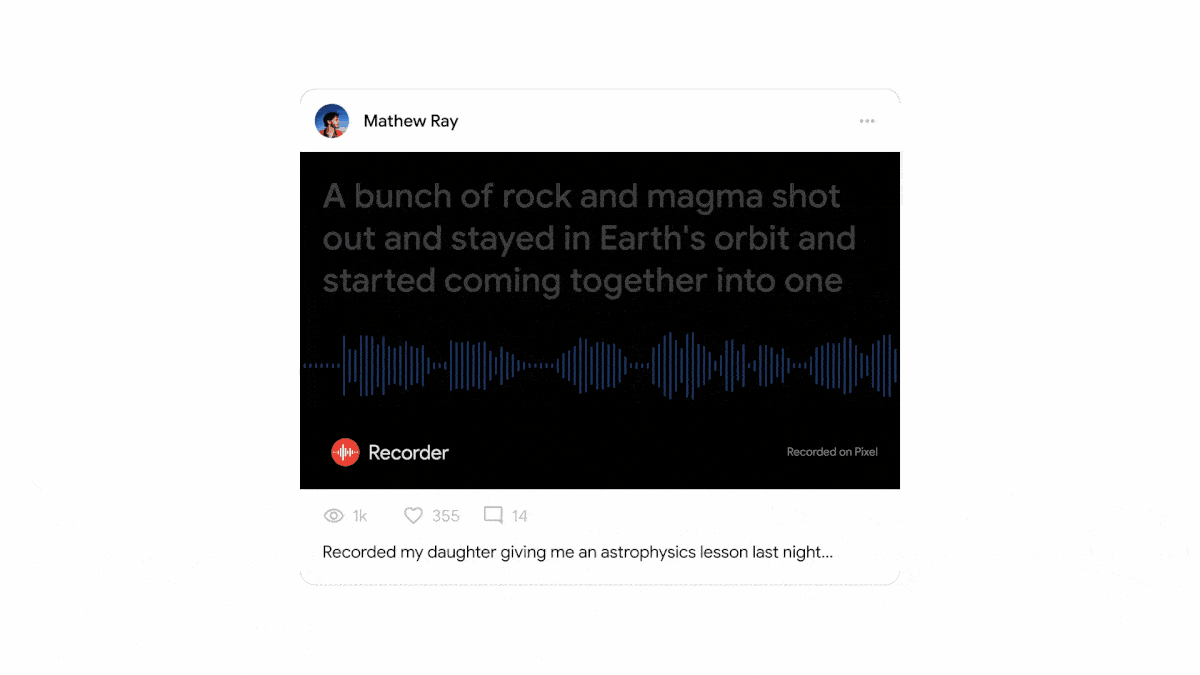 Advertisement
Further, Google Recorder 2.0 now lets users convert audio files to video files so that it will be easy to share. Most social media platforms don't support sharing audio clips but with the conversion, you can now share your audio clips. This can be done by tapping the Share icon in the app, and then select "Video clip." The app then automatically converts the audio clip into a video file with the waveform and transcript embedded inside. You even get the option to customize the video by Content, Layout, and Theme for audio clips that are up to 60 seconds long.
The new version also comes with a text correction feature. This feature will let you easily fix mistakes made during automatic transcriptions.
ALWAYS BE THE FIRST TO KNOW – FOLLOW US!
Advertisement