Google recently revamped its Pixel smartphone lineup and instead of offering top-of-the-line specifications, the company has shifted focus to offer a better user experience. In line with that, the tech giant has been trying to offer some interesting features.
The company has announced that it is adding new heart rate and respiratory rate monitors to its Fit app on Pixel smartphones. The feature is set to be available to all the users later this month but no specific date has been revealed yet.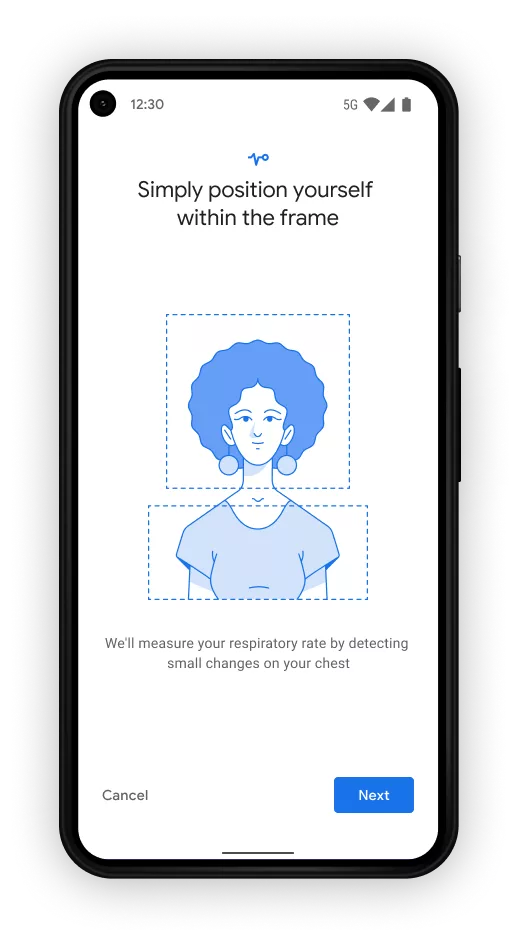 Interestingly, both of these new features rely on the smartphone's camera. For monitoring the user's heart rate, it tracks color change as blood moves through the fingertips. And for monitoring respiratory rate, it tracks the rise and fall of the user's chest.
The company has clarified that the feature is being rolled out to allow users to track overall wellness and added that it cannot evaluate or diagnose medical conditions. Jack Po, Product Manager at Google Health, said "A doctor counts a patient's respiratory rate by watching their chest rise and fall, and the Google feature mimics that procedure. The machine learning technique that we leverage basically tries to emulate that."
Jiening Zhan, Technical Lead at Google Health said that internal studies on Pixel phones showed that the respiratory rate feature was accurate within one breath per minute both for people with and without health conditions, while the heart rate
The heart rate monitoring feature is similar to what Samsung offered on several Galaxy smartphones, including the Galaxy S10. However, the South Korean giant removed the feature from Galaxy S10E, Galaxy S20 lineup, and phones launched after that.
RELATED:
ALWAYS BE THE FIRST TO KNOW – FOLLOW US!