Google has announced several new features coming to the Google Maps application. One of the interesting features coming to the app is the ability to help you find your way through indoor spaces like airports, malls, and train stations using augmented reality.
The new Google Maps feature, called Live View AR, overlays digital guides on top of the real world to provide directions as you look through your phone's display. So, if you are in an airport, just search for what you're looking for in Google Maps, and the markers will guide you with arrows and other digital indicators.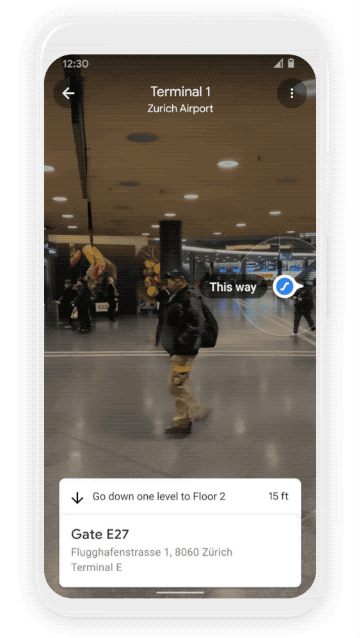 The Live View feature was first launched for Android
iPhone
in 2019 but was initially limited outdoors directions. The feature can be accessed by searching for something in
Google
maps on your phone, tapping "Directions" and then, when available, tapping the "Live View" option next to "Start."
This new feature called Live View AR is first rolling out in some malls in Chicago, Long Island, New York, Los Angeles, Newark, New Jersey, San Francisco, San Jose, California, and Seattle. In the coming months, it will also launch in airports, malls, and transit stations in Tokyo and Zurich. Other cities and locations will also eventually support the feature.
The company says that it will roll out other features in an update to Google Maps
RELATED:
ALWAYS BE THE FIRST TO KNOW – FOLLOW US!