Google Assistant may not be the most popular virtual assistant around but Google is sure looking to expand its functionalities with preference given to globalization of the app. The Silicon valley-based company has now announced new feature for the virtual assistant.
In a blog post, Google disclosed that users will now be able to send audio messages to contacts using Google Assistant. That will come in handy in scenarios where one is too tired to type on a phone or when the hands can't be used to hold a phone for any reason. With Google Assistant, the owner can then use their voice to dictate a message.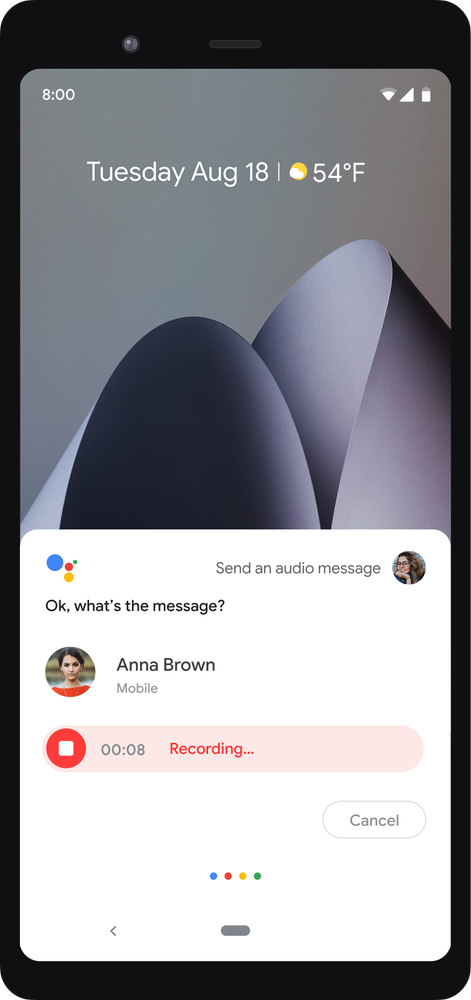 According to Google, Voice-messaging is the modern-day walkie-talkie and is the easiest way to send a quick note to friends and family. The company also hinted that the feature will be available on Android smartphones and you won't need to hold down the little mic icon to record the audio message. The feature will be available in English-speaking countries around the globe, as well as in Portuguese in Brazil.
You can make use of this feature with the voice command, "Hey Google, send an audio message". The smart assistant will ask you who you want to send an audio message to and what message you'd like to record. Alternatively, you can say "Hey Google, send an audio message to Paul saying I'm on the way."
Apart from the audio message feature, Google also flaunted five other cool ways in which Google Assistant's voice prompt can be utilised including getting help reading web articles and snapping a selfie.
ALWAYS BE THE FIRST TO KNOW – FOLLOW US!