Xiaomi phones run MIUI save for the Android One and Android Go ones. Originally, these phones running MIUI used to ship with Xiaomi's own Dialler app and Messaging app. However, that changed with the launch of the Mi 9T Pro which came bundled with Google Dialler and Google Messages. Now, there is an explanation for the development.
The statement was published on the official Mi forum and it said that all Xiaomi devices, starting with the Mi 9T Pro, launched outside China will ship with Google's Phone and Messages app. The reason for this is because of "privacy laws and restrictions around the globe".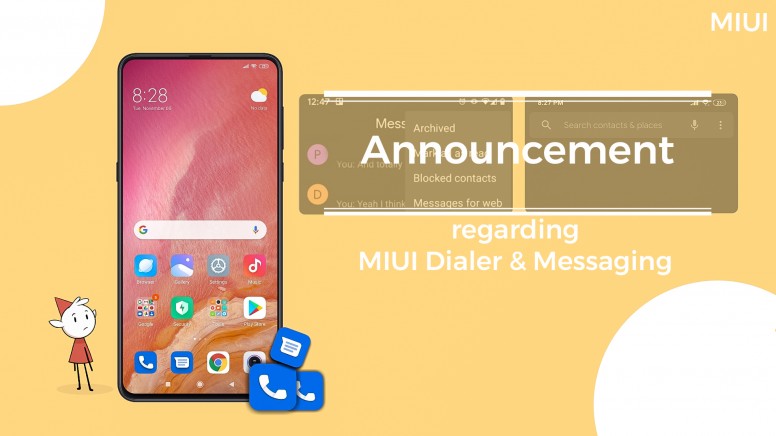 With the switch to Google's own phone app, it means users can no longer use Call Recording, a feature available on Xiaomi's own phone app. However, it has been reported that the feature will become available on the Google Phone app this year.
MIUI is customized for different regions. There is a version for the European market, so also are there versions customized for India, Indonesia, Russia, and of course China. So it is not much of a surprise that certain features are available in some regions while others do not have it.