Global PC shipments surged in the middle of 2020 owing to the increased demand on account of online learning during the Quarantine holidays. A report by Strategy Analytics now says that the trend continues for Notebook PCs in Q4 of 2020 as well.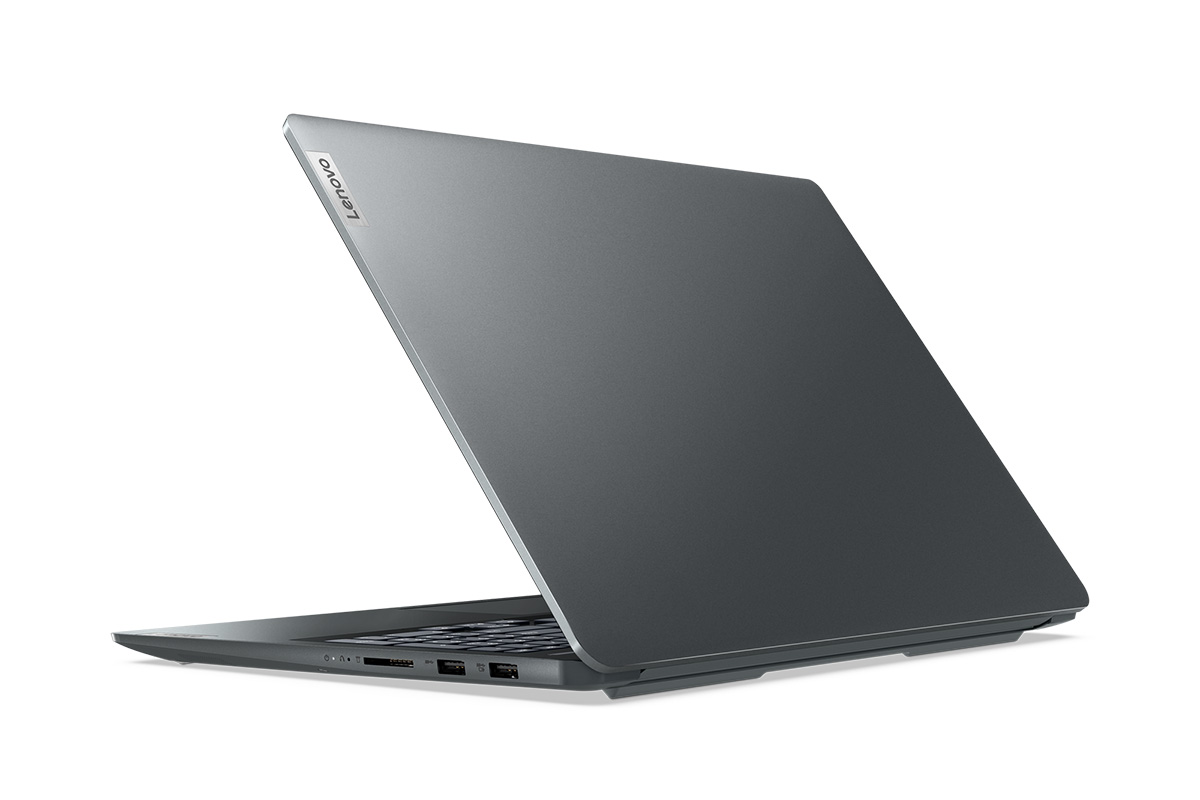 According to the report(via Business Wire), demand for Notebook PCs reached the highest level in Q4 2020. Accordingly, it clocked about 54% YoY(Year-Over-Year) growth in Shipments. What is more surprising is that ChromeOS has beaten MacOS to slot in second place with 16.4% of the share.
Analysts feel that despite a strong demand for e-learning People also looked for devices with a focus on entertainment during the Q4 2020. This meant that lighter OS like Chrome OS and Gaming-focused Notebooks sold in huge numbers. Assessing the conditions, the Holiday season offered huge discounts aiding the sale numbers more.
As for brands, Lenovo led the market with 17.9 million unit shipments and a 25.6% of the total Notebook PC market share. It's worth noting that in the last Quarter(Q3), HP beat Lenovo to take the top spot. Anyway, other brands like HP, Dell, Acer occupied 2,3, and 5th positions with 15.8, 11.5, and 5.6 million unit shipments with 22.6, 16.6, and 8.0% market share respectively.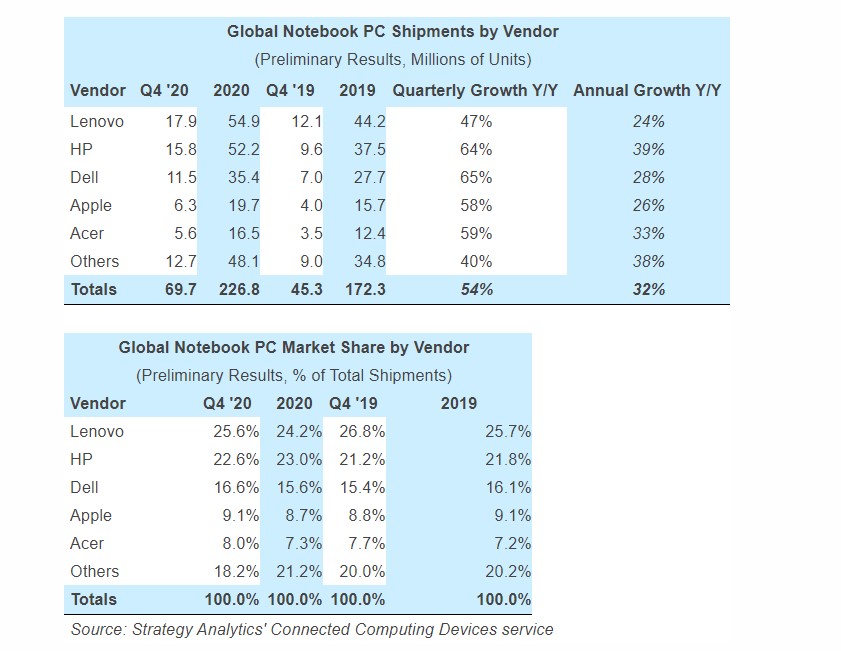 Speaking of growth, Although Lenovo made it to the top with a 24% YoY growth, HP grew the most with a 39% YoY over 2019. As for Apple, it shipped just 6.3 million units and as a result, captures only 9.1% of the market. Consequently, if you take the Notebook PC market in terms of OS, Windows leads the pack with a whopping 51.4 million units shipped in Q4.
Interestingly, as Analysts say, demand for Chromebooks rose in Q4 continuing the momentum from Q3. It occupied about 16.4% of the Total share shipping nearly 11.4 million units which is about 5.1 million more than MacOS. As a result, it beats the latter and grabs the second spot in the Top-5 list.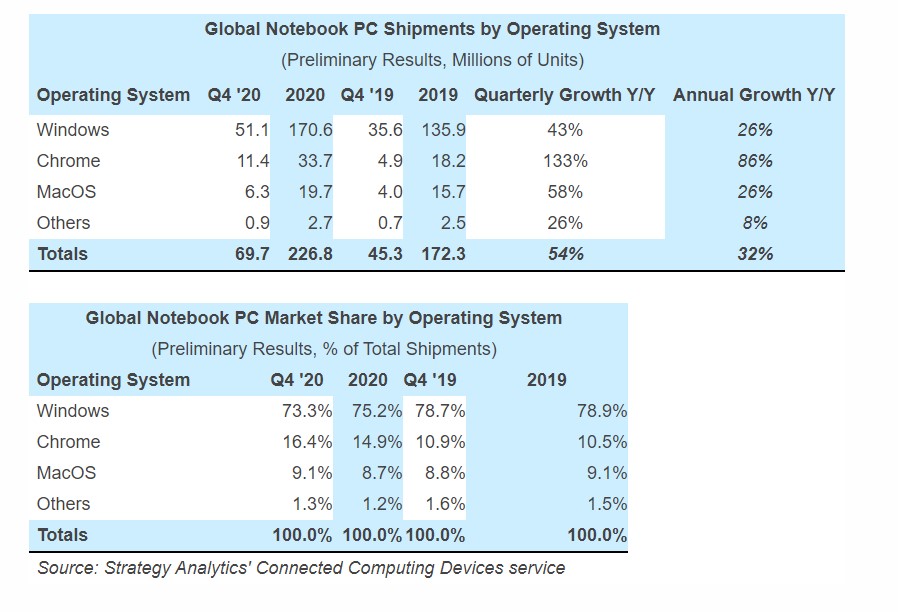 Finally, going into 2021, companies are said to feel stress on the Supply chain owing to shortages of components and their rising costs.
RELATED:
ALWAYS BE THE FIRST TO KNOW – FOLLOW US!