Samsung's first clamshell foldable smartphone, the Galaxy Z Flip gets tested by the DxOMark Camera team. The handset bags an overall score of 105 points with 109 and 96 points in camera and video performances respectively. The phone ranks 27th in the list between 106 and 104 points of iPhone Xs Max and Zenfone 6.
The Galaxy Z Flip is not a camera beast in terms of hardware but still, it performs well. The higher price tag is for the phone's unique form factor featuring a folding OLED screen. Hence, it should not be compared with standard smartphones in the first place. Anyway, according to DxOMark, the device nails down the basics with accurate exposures.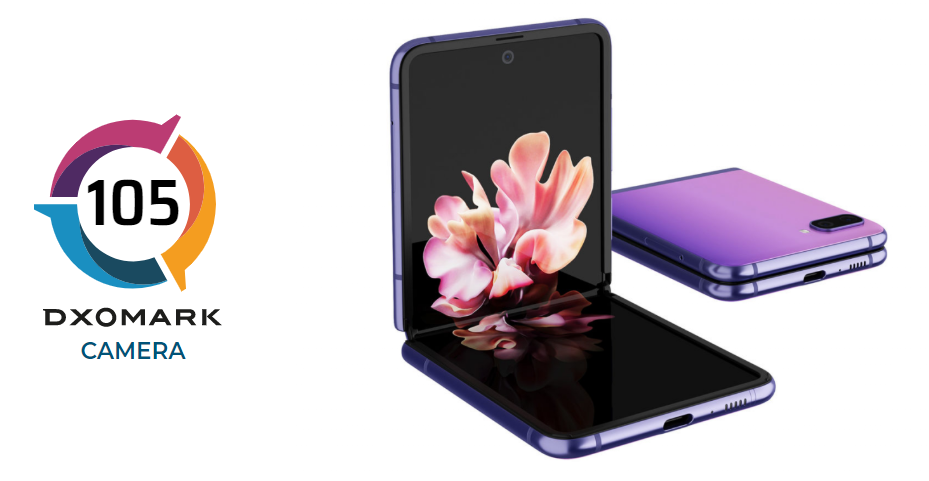 The pictures taken from the phone in good lighting have accurate white balance and good dynamic range but with noticeable highlight and shadow clipping in contrasty scenarios. Color rendering is fine, however, the phone tends to sometimes desaturate pictures outdoors.
The handset controls the noise fairly well with good texture. Although the autofocus on the device is accurate and consistent, it is slower than other high-end devices. The images from the phone do have problems with softness and occasional flare, ghosting, and color fringing.
The Samsung Galaxy Flip's ultra-wide-angle camera performs as good as other best phones in this department. But the bokeh performance is not as good as other flagships.
The phone does well with flash portraits in low-light scenarios. However, the cityscapes at night are not impressive but the detail and noise are similar to the pictures from iPhone 11 Pro Max
The videos from the Galaxy Flip are vivid with pleasant colors and accurate exposure. The autofocus and stabilization remain consistently effective. But poor dynamic range as well as sharpness with strong luminance and chroma noise in low-light conditions.
Overall, the Galaxy Z Flip is good enough for most people but nothing extraordinary in terms of camera performance.
(Source)
ALWAYS BE THE FIRST TO KNOW – FOLLOW US!