Samsung unveiled the Galaxy Z Flip clamshell device alongside the Galaxy S20 series in February this year. LetsGoDigital has come across a patent filing for a new design that looks suitable for the successor of the Galaxy Z Flip. The patent images suggest that there could be some changes in the rear design of the alleged Galaxy Z Flip 2.
As it can be seen in the patent images, the image shown at the center showcases the foldable display with tall like the Galaxy Z Flip. Show on its either sides as Model A and Model B are the two possible designs of the successor model.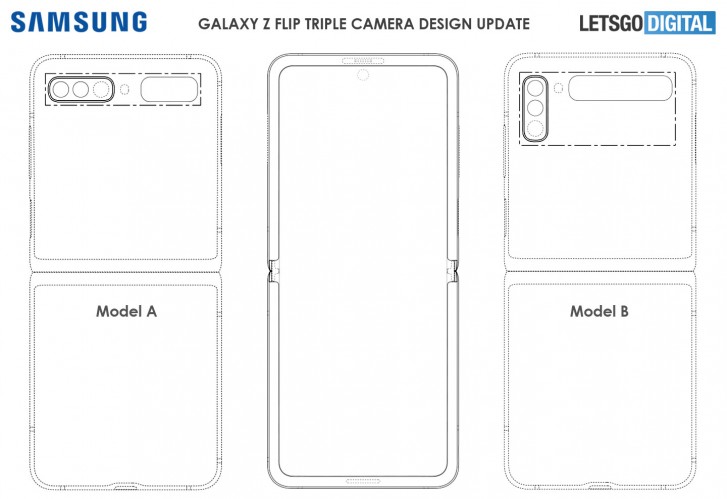 The original Galaxy Z Flip has a dual camera system on its back along with an LED flash and the secondary OLED display. The latter sees an external window for checking notifications. The Model A shows the presence of the horizontal triple camera system. The flash unit and secondary screen is also available alongside the triple shooters.
In the Model B, there is a vertical triple camera system. This arrangement of the cameras allows inclusion of a bigger secondary display. In terms of design, there does not seem to be another major change. The patent filing does not reveal any information on the specs of the device.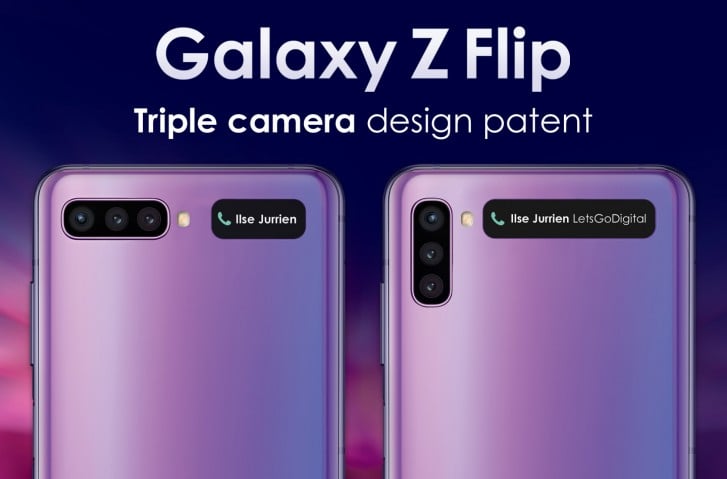 Also, it does not guarantee whether the South Korean company will make use of the above shown designs for the purported Galaxy Z Flip 2. However, it would be good to see a triple camera system or a larger rear display on the Galaxy Z Flip 2.
In related news, the South Korean company recently released its financial report. The report revealed that the company could not achieve satisfactory results mainly because of the COVID-19 pandemic. The report also carried some information on its plans for the second half of 2020. It stated that new Galaxy Note and Galaxy Fold models are arriving in second half of 2020. Hence, it is being speculated that Samsung may unveil the Exynos 992 powered Galaxy Note 20 and Galaxy Fold 2 in the third quarter of this year.
(source)