The Samsung Galaxy S20 Ultra underwent DxOMark Selfie test and scores a whopping 100 points, second only to Huawei P40 Pro with 103 points. Unlike the rear camera test, in which the phone ranks 7th with 122 points, the front camera performed much better in its own regard.
At the second position with 100 points on DxOMark Selfie, the Galaxy S20 Ultra ties with Huawei Nova 6 5G and is just one point ahead of Galaxy Note 10 Plus' 99 points. According to the testers, the S20 Ultra's front camera offers a stable performance making it a reliable option for selfie enthusiasts.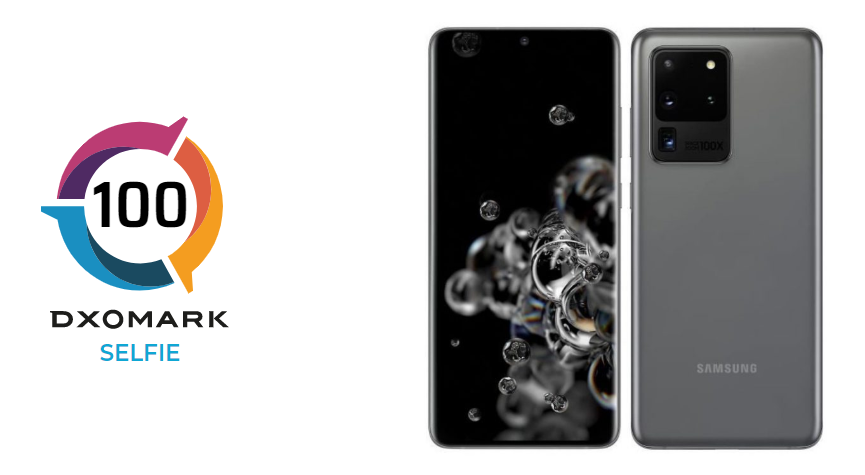 Talking about pictures from the front camera, the Galaxy S20 Ultra scores a record 87 points for exposure and contrast. The images out of the device have accurate exposures in all lighting conditions whether properly lit or dark. However, although colors are pleasant with accurate white balance and nice skin tones, it is generally inconsistent.
The focus performance is good enough and nothing extraordinary. The levels of the acutance are higher than iPhone 11 Pro Max but the depth of field is not as good as Apple's because of the larger sensor.
The texture details are on point with the other top performers but the handset falls behind in low-light conditions. Artifacts are well-controlled but there are noticeable distortion, color quantization, anamorphosis of elements towards the edges, color fringing, and face rendering artifacts.
The flash performance is not as good as other high scorers as there are white balance color casts and visible noise in faces. Bokeh is great for a single selfie camera with good subject segmentation and minor edge artifacts.
The 4K 30fps video from the selfie camera on has accurate exposure just like images with high details, vivid colors, and wide depth of field. However, it suffers from autofocus issues, visible noise, cold white balance cast in outdoors, and other visible parameters like color quantization, hue shift, aliasing, and texture artifacts.
Overall, the Samsung Galaxy S20 Ultra performs well making it a go-to selfie camera phone for people who can afford it.
(Source)