After rolling out a landing page for the Poco X2 on its website, e-retailer Flipkart has released a couple of teasers one of which confirmed the presence of 120Hz refresh rate on the device. The website has played host to yet another teaser showing the Poco X2 will come with support for 27W fast charging.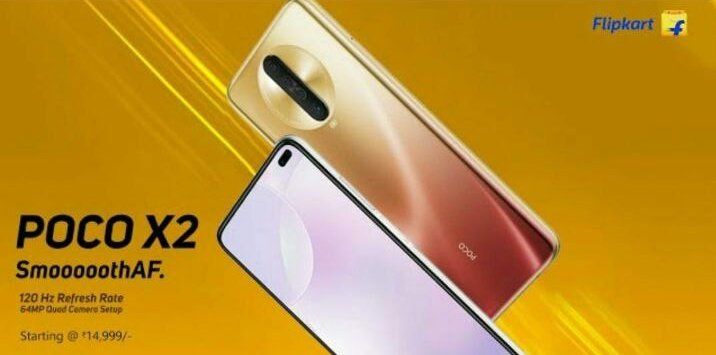 The Poco X2 is said to be a rebadged Redmi K30. Even leaked renders and posters have also shown that both phones will share the same design. The specs are also aligning with each other. First, the Redmi K30 comes with the 120Hz refresh rate which ill effectively prevent lagging. The Redmi K30 4G version equally comes with 27W fast charge support while the 5G version has a 30W fast charger.
The Poco X2 is almost confirmed to be a rebranded Redmi K30 4G. That will be a disappointing first outing for the Poco brand which announced its independence from Xiaomi recently. Fans have been waiting for a new model from the brand since the Poco F1 was launched in 2018. The company have got the Poco F2 in the works with a flagship lineup. Who knows how long we'll have to wait for that one?
(source)