Dentists advise that we brush our teeth at least twice every day and each session should last for at least 2 minutes. So many persons are usually unable to keep to this advice. even adults just want to brush quickly and head out not to talk of children. It is pretty difficult getting kids to open their mouth, more so for up to two minutes. That is where the Y-Brush comes in. The manufacturer touts the retainer-shaped toothbrush of delivering cleaner teeth is just 10 seconds.
The Y-Brush is designed and developed by French company FasTeesH. The product was first launched on crowdfunding in 2018 and the company was able to raise $165,000. The product recently started shipping to backers and subsequently, is now ready to go on sale after CES.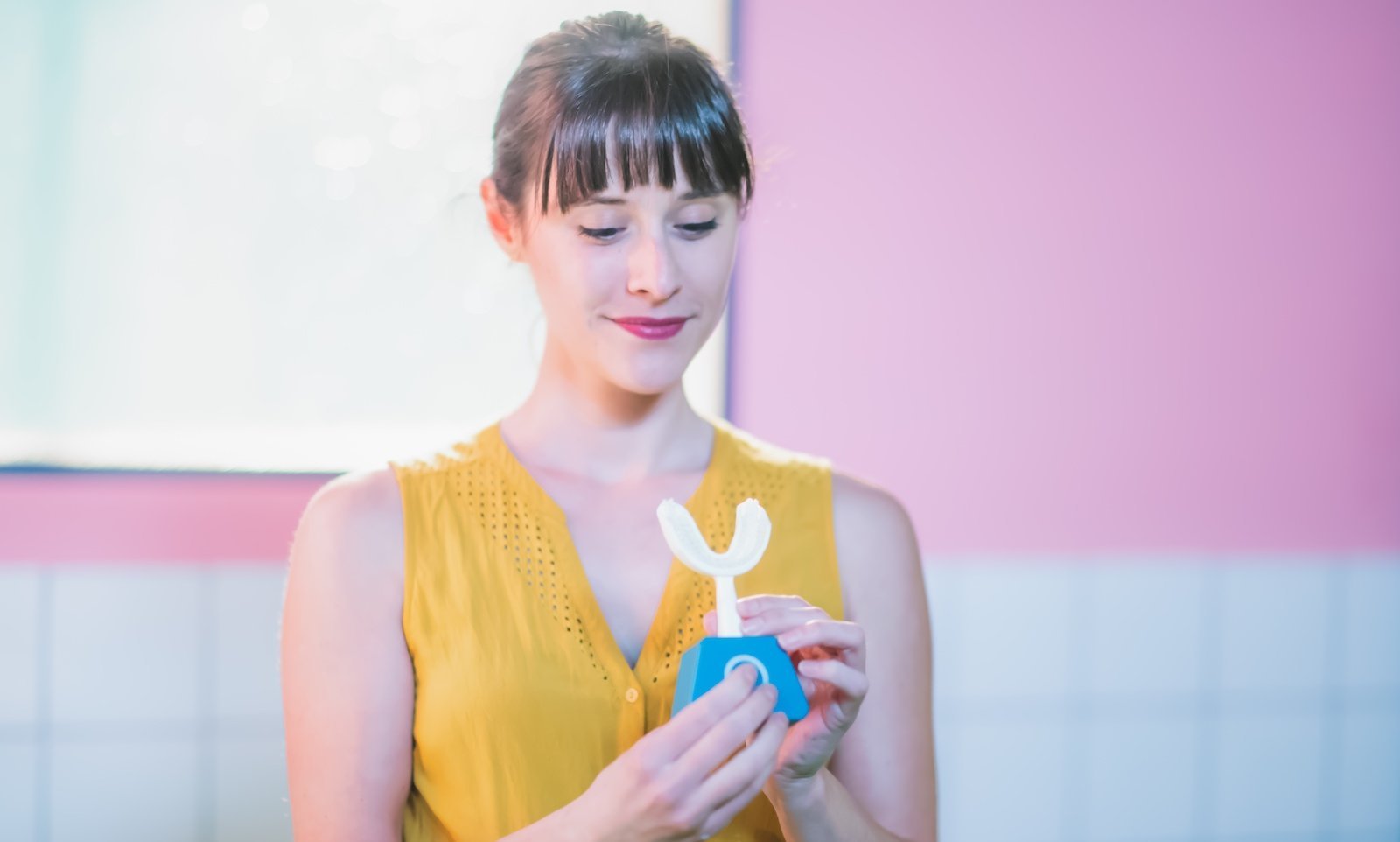 The Y-Brush is a full-coverage electric toothbrush which features a flexible gum shield lined with nylon bristles on the inside. The gum shield is wide enough to cover an entire jaw and is also attached to a square power base. To use, the individual has to smear the recommended amount of toothpaste on the bristle side and then insert the retainer into your mouth. You'll then have to keep your mouth closed for 5 seconds while it cleans the teeth. After the device is used on the upper jaw, for instance, it can then be flipped over and used on the lower jaw.
The toothbrush presents with three vibration modes. The battery is durable as a fully charged cell is said to be able to last for a month. There is equally a charging stand in case you run out of battery.
The Y-Bruh is designed not only for adults but also for kids. Of course, jaw sizes differ and that is taken into consideration in the design. Thre is a small size for kids from the ages of 4 to 12, and medium-size for older persons. The brushing head is replaceable and FasTeesH recommends changing it every six months, unlike the normal toothbrush that dentists recommend should be changed every three months. The replacement brush head costs $30 apiece.
The baseline Y-Brush kit costs $125 and includes a handle, brush, USB charger, toothpaste applicator, and a storage container for two brushes.
You can find more CES 2020 coverage from here.