Advertisement
E Ink and Plastic Logic have teamed up to launch new Legio™-brand flexible color displays. They say that the display is flexible, designed on the Advanced Color e-Paper (ACeP) technology, and can be used on wearable products.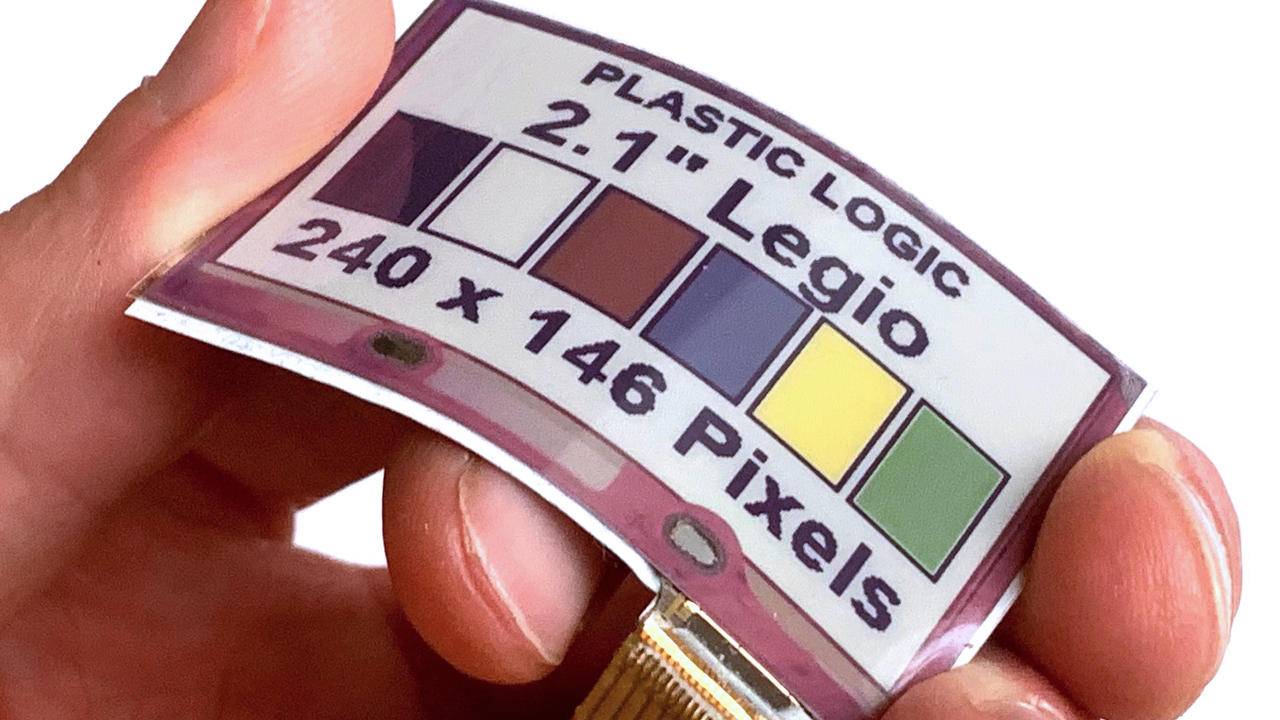 As reported by Business Wire(via Digitimes), the displays use an organic Thin Film Transistor(oTFT) that is lighter and thinner than traditional glass-TFT displays. Precisely, this is a technology of Germany's Plastic Logic that generally makes flexible glass-free electrophoretic displays. For the unaware, these displays are thin, low-power, paper-like displays.
It works on the scattering and absorption of the light-like Ink process. An eg. would be Amazon's Kindle. Coming back, E Ink, on the other hand, is a Taiwan-based E Ink Holding's brand. It has developed an Advanced Color e-Paper (ACeP) technology that brings colors to ePaper Displays(EPD). Basically, it is a color-reflective electronic paper that displays full color at every pixel without the use of a filter array.
Hence, by combining their tech, the partnership now claims that it has the world's first flexible active-matrix EPD. First of a supposedly lot list is a Legio 2.1-inch color display. This first flexible color EPD Legio panel has a resolution of 240 x 146-pixels. Powered by an Ultra chip UC8156 controller, it supports red, green, blue, yellow colors along with black and white(grayscale).
That said, the ACeP which we have so far seen only on signboards can now trickle down to wearables thanks to Plastic Logic's flexible display tech. Tim Burne, CEO, Plastic Logic says, it can now appear in a host of wearables, including smart jewelry and smart clothing. Nevertheless, the evaluation kits of the first Legio™ flexible color displays will be available Later in 2020 for designers to try it out.
Advertisement
ALWAYS BE THE FIRST TO KNOW – FOLLOW US!
Advertisement