Last year, DXOMARK, primarily known for camera reviews, published benchmarks for its audio performance of smartphones. It includes many testing parameters like Timbre, Spatial, maximum volume, and its artifacts. The company has now published the audio performance of the recently launched iPhone 12. And it almost matches the top-scoring device in their list.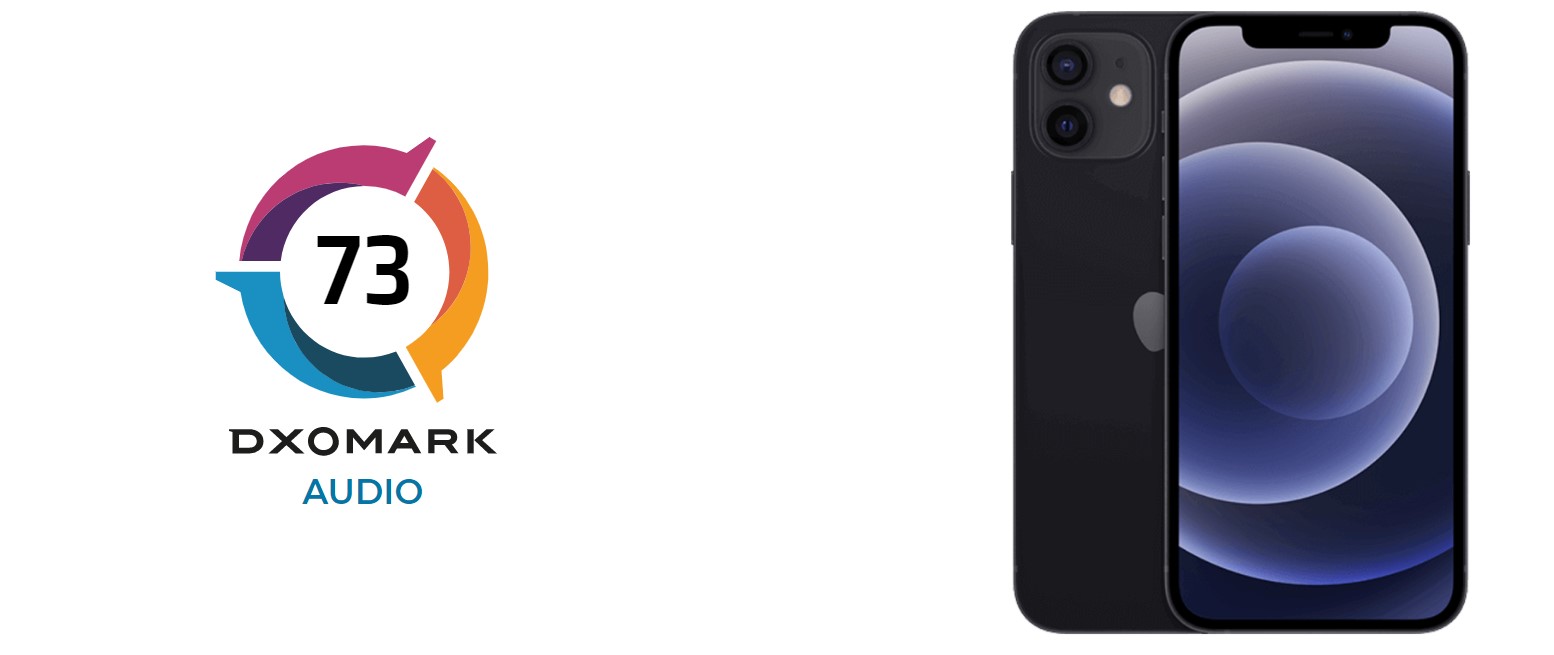 The iPhone 12 has obtained an overall audio score of 73 in the DXOMARK Audio test. This is a very slight improvement if we look at the 72 score of the iPhone 11. However, it manages to sneak into the top 10 list of DXOMARK smartphone audio rankings. Accordingly, it sits currently in sixth place just above the yesteryear Apple flagship, iPhone 11 Pro Max.
However, it surprisingly fails to secure a rank above the iPhone Xs Max and misses out just by a score of one. Xiaomi's Mi 10 Pro currently tops the list with a score of 76. Talking about the audio performance of the iPhone 12, DXOMARK says it offers an overall good performance albeit not bringing that big of a change from iPhone 11. You can take a look at the audio hardware(specifications), features of iPhone 12 below:
2xSpeakers(1-Bottom, 1-Top)
2xMicrophones(1-Primary,1-Secondary) with NC(Noise Cancellation)
Audio Zoom
Dolby Atmos Surround Sound
That said, the iPhone 12 scores 73 in both the audio and playback sections. As per the report, it performs well in subcategories like Timbre, and spatial rendering. It also seems to have a good and satisfying maximum volume.
Advertisement
Audio: Pros and Cons
The highlight of the speakers is reportedly seen in Gaming mode with a little help from the proper placement of speakers. Similarly, in recording tests, it shows good character with frequency response, punchy sounds with good attributes, and loudness. The recordings also have natural effects.
However, its drawbacks are few distortions while playing audio in the low spectrum. Plus, the device's microphone placement is a bit obstructive at times. And recordings have modest distortion at times in loud volumes. The device also performs badly in Artifacts(sudden unwanted sound) and DXOMARK says it's due to the heavy compression of the iPhone 12.
To sum up, if you look at the pros, it has excellent timbre, a wider sound stage, good loudness. But has Cons like high-volume distortion(Playback & recording), inverted channels in landscape mode, and obstructing microphone placements.
ALWAYS BE THE FIRST TO KNOW – FOLLOW US!
Advertisement