Chinese real estate giant Country Garden Holdings Co. Ltd. opened its first restaurant operated mainly by robots in Guangzhou over the weekend. The restaurant, named Foodom, located in Zhujiang New Town, mainly serves cuisine from Shunde, the hometown of founder Yang Guoqiang.
Robot waiters greet customers at the entrance. Using an AI system, they guide customers to their seats, recommend specials of the day and take orders. Food is delivered to the tables via a conveyor belt. The restaurant uses robots to cook, deliver food, take orders and guide customers.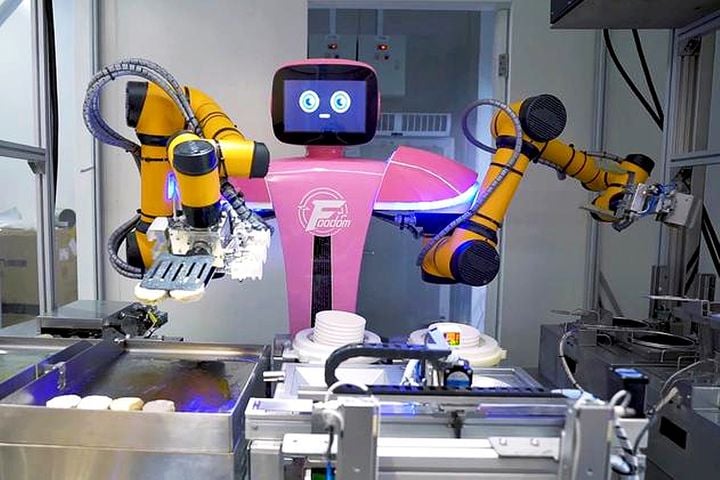 It is said that the robots are "learning" their skills from the top 10 Shunde chefs, using a computer program to follow every detail such as temperature control, ingredients, and cooking time. The program is repeatedly fine-tuned to reach the precision level required. In the kitchen alone, there are 32 robots preparing and cooking food.
After trying the dishes, famous local chef Lin Chao gave the restaurant the thumbs up. While there is no doubt about the sophisticated technology being used at Foodom, cost may be a deciding factor when it comes to commercial viability.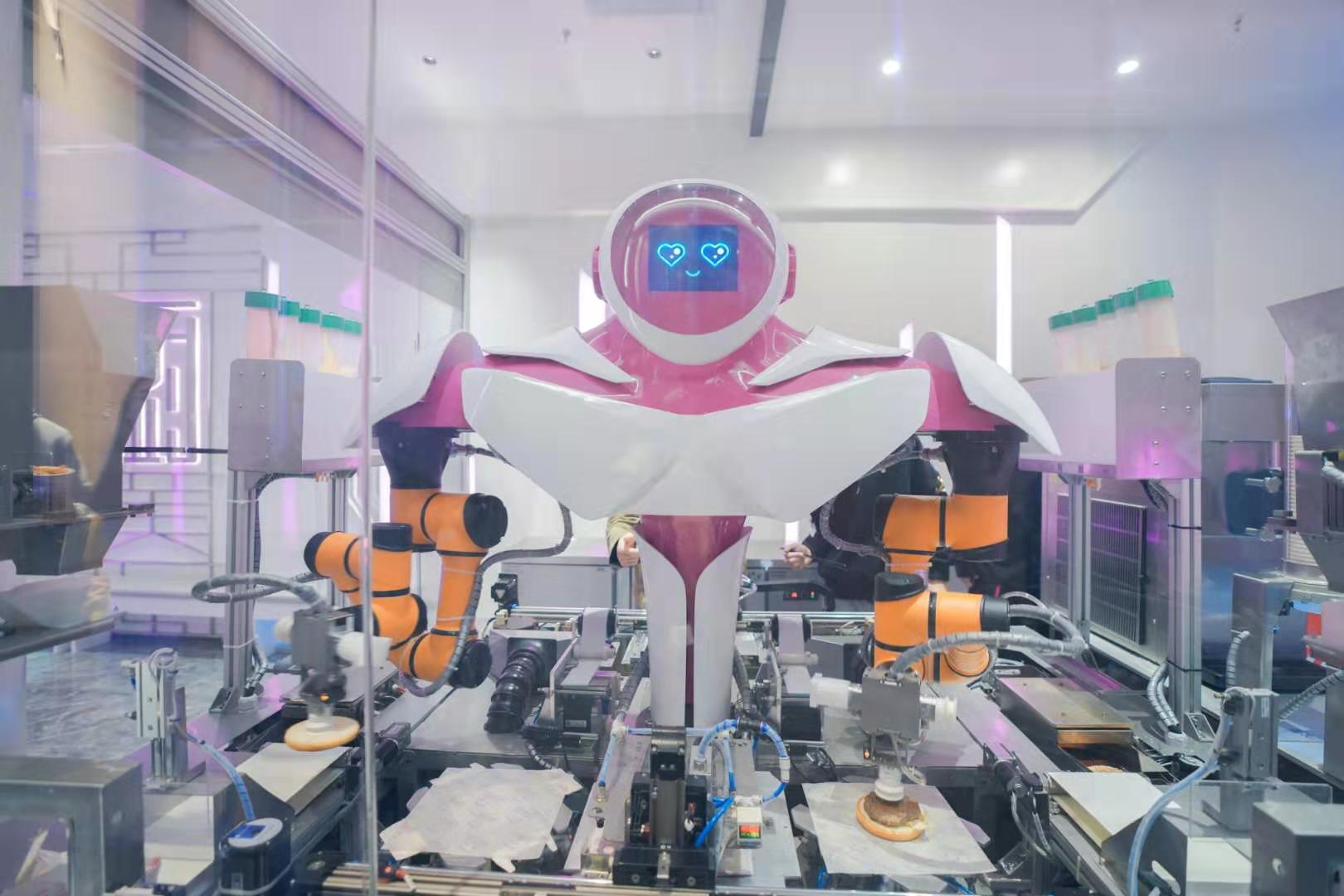 SoftBank-backed Zume Pizza, which also employs a high degree of automation, has suffered a serious setback due to excessive money burning and lack of continued funding support. Zume shuttered its pizza business and pivoted into food-truck tech and services in November 2019. Then, in January 2020, the company laid off 400 employees to further cut costs.
Country Garden has reportedly spent around 200 million yuan (US$29 million) setting up the new restaurant. One can't help but wonder how long it would take for it to break even. The top developer, which sold more than 770 billion yuan worth of properties last year, is not worried at all. The deep-pocketed Yang is said to be planning to open 1,000 such robotic restaurants across China within two years, hoping to drive down costs through economies of scale.
(Source)