Chuwi is a Chinese consumer electronics manufacturer that is popular for laptops, tablets and convertible 2-in-1 laptops. However, from fully portable devices like laptops and tablets, the company is shifting towards Mini PCs. The company recently exposed the smallest 4K Mini PC like LarkBox and even revealed some of its specifications. It is so small that the user can easily hold it within the palm, or it is of the size of a regular apple.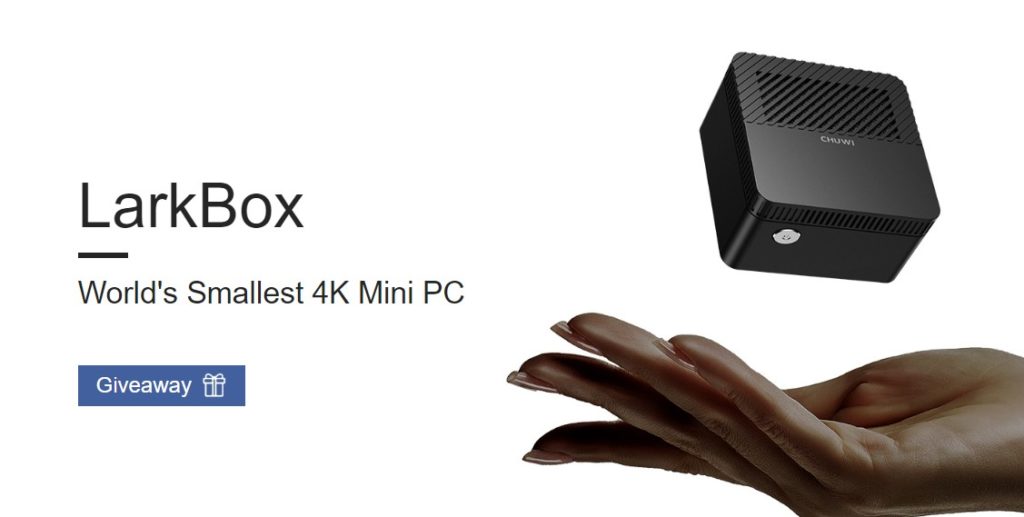 LarkBox's size is small but it comprises some compelling specifications within that miniature box. The smallest Mini PC measures 61mm x 61 mm x 43 mm and weighs over 127grams. It houses an Intel N4100 processor, 6GB RAM, and 128GB SSD. Its portability is another merit of the product and can be used with a display by simply connecting it to a power source.
Several more details about the device have been exposed by the company. LarkBox comes powered with Intel N4100 process coupled with UHD Graphics 600 Graphics card, 6GB RAM and 128GB SSSD. Moreover, you can expand the storage additionally up to 128GB via a MicroSD card. The hardware is efficient enough to decode 4K video smoothly. The processor is power efficient as it can remain on standby with only 5W power. The laptop's aesthetic design keeps the processor cool even while performing power-intensive tasks.
Chuwi Larkbox offers compelling specification offering great performance and comprehensive design. It is a great option to have a small PC at your home for daily tasks. It tends to offer a high-quality experience for office work and entertainment. You can know more information about the device by heading to the official website.