Canalys has published a report on Global PC Market Q3 2020. This report not only consists of notebooks and desktops but also includes tablets. According to it, the entire market grew by 23% YoY with 124.5 million units in shipments. Chromebooks were the best-performing client PC product and the tablet market remained strong second quarter in a row.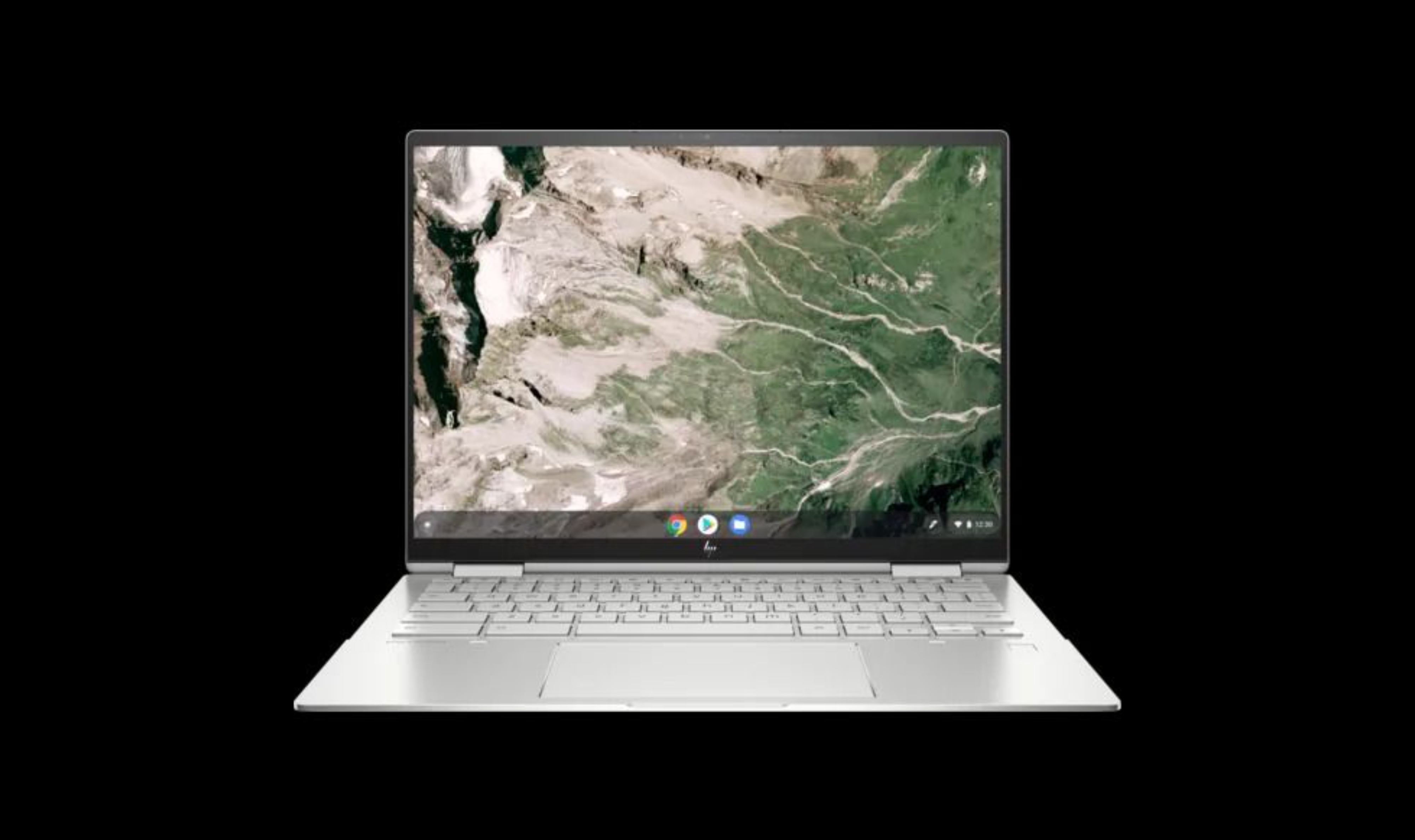 As per the report, Lenovo led the overall PC market by shipping 23.5 million units. Whereas, Apple, HP, Dell, and Samsung came second, third, fourth, and fifth respectively. Apple and Samsung made the top 5 list solely because of their tablets. This clearly explains the tablet market's 43% YoY growth as the shipments reached 44.3 million units.
Talking about client PC products, Chromebooks performed exceptionally well by growing 122% YoY with shipments of 9.5 million units. Their success was mostly because of educational institutions and SMBs. HP was the market leader by shipping 3.2 million units, followed by Lenovo, Dell
Asus
. However,
Lenovo
was the best-performing brand with a whopping 351.2% YoY growth.
Coming to tablets, unsurprisingly, Apple led the market with 15.2 million units in shipments. Whereas, Samsung in second place only shipped 9 million units. Further, Huawei, Amazon, and Lenovo captured third, fourth, and fifth positions respectively. Interestingly, Huawei
Google
Mobile Services) on its tablets.
1 of 4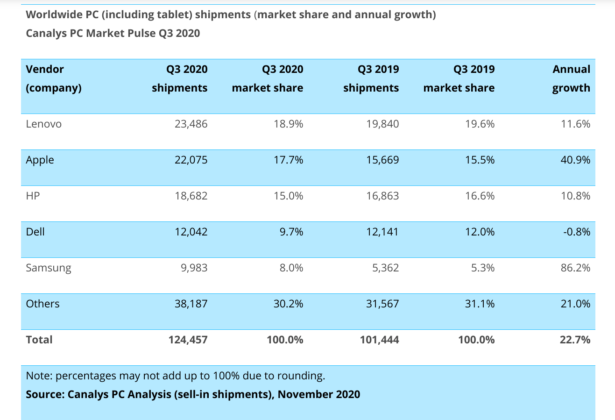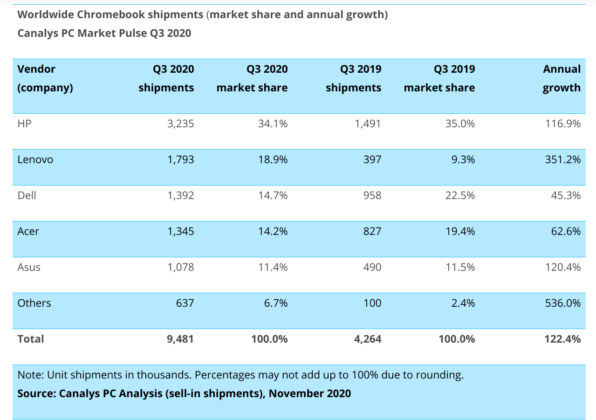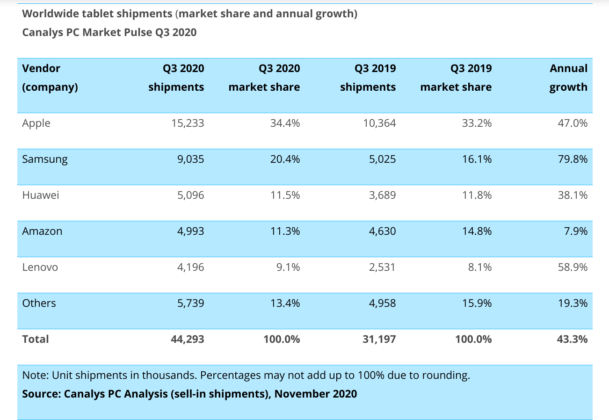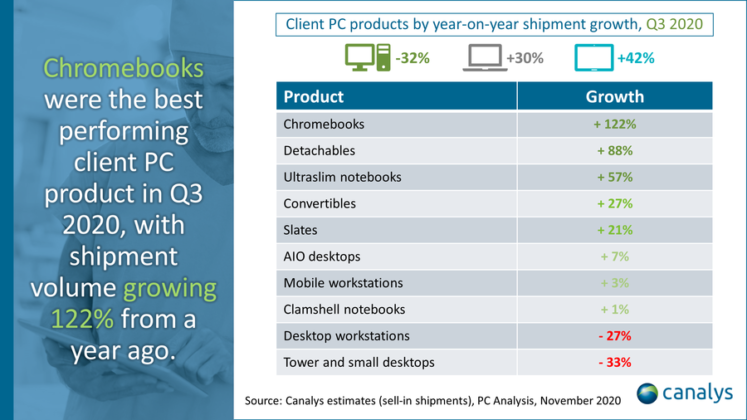 Also, it is worth noting that Q3 2020 was the only quarter other than Q2 2020 in which the tablet market grew since 2015. So we can say that the pandemic resurrected tablets from the dead after five years.
Last but not least, the overall desktop market declined by 32% YoY, however, AIO (All-in-One) category grew by 7% YoY.
ALWAYS BE THE FIRST TO KNOW – FOLLOW US!