IDC (International Data Corporation) has released a report on China Tablet Market Q3 2020. According to it, OEMs managed to ship approximately 6.9 million units gaining 21.7% YoY growth during this period. The last quarter also happens to register the highest YoY growth in a single quarter since 2014.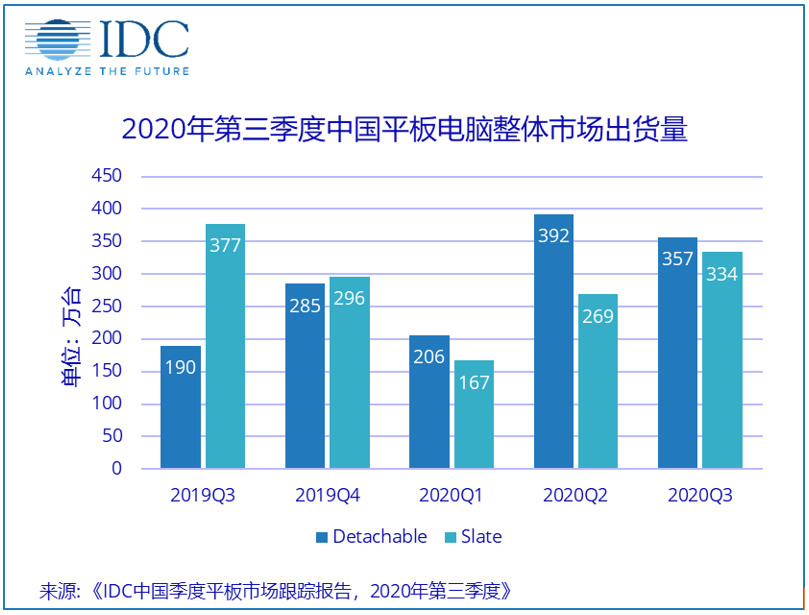 As per the report, the China Tablet Market shipped 3.34 million units of traditional tablets and 3.57 million units of detachable tablets. The former recorded an 11.6% YoY decline, whereas the latter registered an 87.9% YoY increase.
However, although the market witnessed the highest YoY growth in years, brands could not keep up to the demand. 'Out of Stock' was the norm across retailers in the third quarter of 2020. That's because the supply chain issue will be only stabilized by year-end with the termination of large-scale purchases in the commercial market.
That said, the hurdle is expected to kick back once again in the second half of Q1 2021 as people will be continuing their work and education from home. But it will be once again balanced in H2 2021.
Further, according to the report, the commercial tablet market shipped 1.62 million units with 29.5% YoY growth. This was the result of peak shipment growth of 737% YoY and 42.2% YoY by the government census project and the education industry respectively. On the other hand, the consumer market grew 19.5% YoY by shipping 5.28 million units, But MoM shipments decreased by 5.9%.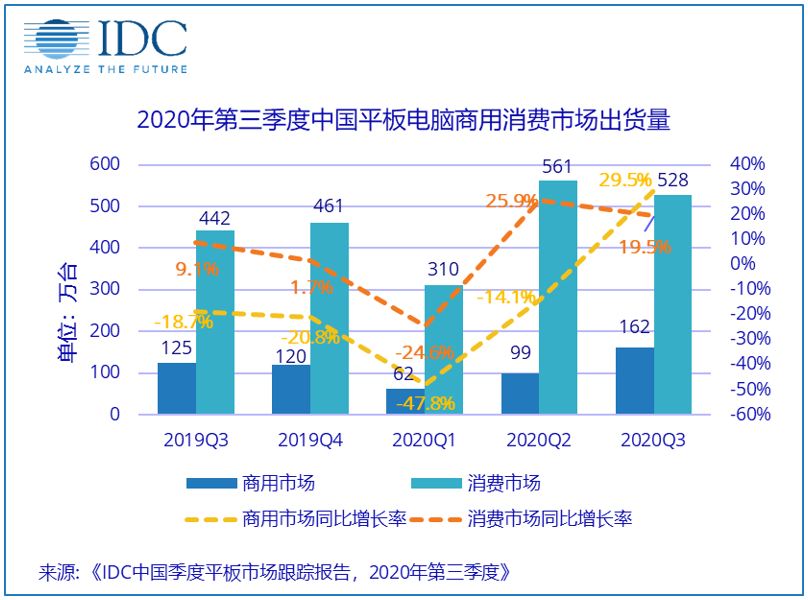 Talking about brands, Huawei led the market with a 37.7% market share by shipping 2.6 million units. The company achieved 22.9% YoY growth but its future is uncertain due to the US ban. In fact, the competition is already catching up.
Apple was so close to Huawei in Q3 with 2.59 million shipments and a 37.5% market share. The American tech giant recorded a 35 YoY growth. Lastly, the third and fourth places were occupied by Lenovo and Microsoft with a mere 4.6% and 2.4% market shares. These two companies grew 42.1% YoY and 23.3% YoY by shipping 320,000 units and 170,000 units respectively.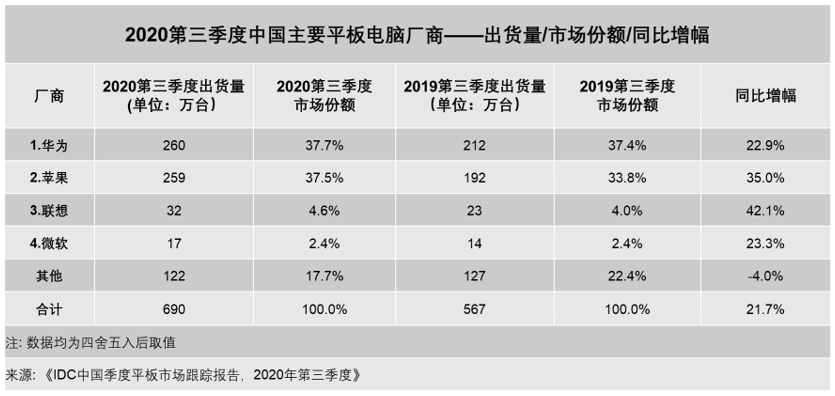 Last but not least, the IDC report also says that TCL gained a whopping 290.1% YoY growth in the global tablet market in Q3 2020. The Chinese company attained the highest YoY growth among the top 10 OEMs worldwide.
ALWAYS BE THE FIRST TO KNOW – FOLLOW US!