Renowned Russian luxury brand Caviar has launched four Samsung Galaxy Note 20 Ultra limited edition customized models, all of which are luxuriously designed in marble and rose gold. The four models are named after famous landmarks, three of which are in Europe and the fourth in China. These historic landmarks include St. Basils Cathedral in Russia, Hagia Sophia in Turkey, Parthenon in Greece and Forbidden City in China.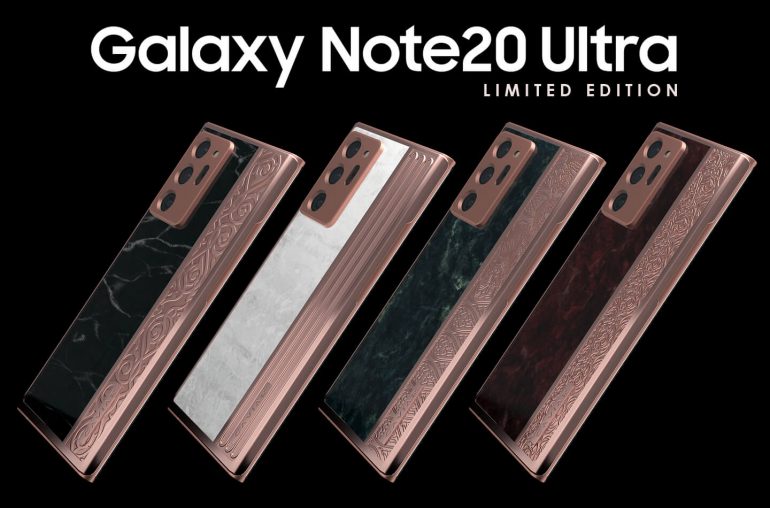 Among them, the Galaxy Note 20 Ultra Hagia Sophia version is covered with a black marble carving layer. Only 99 units of the smartphone will be produced and it carries a retail price of $5830.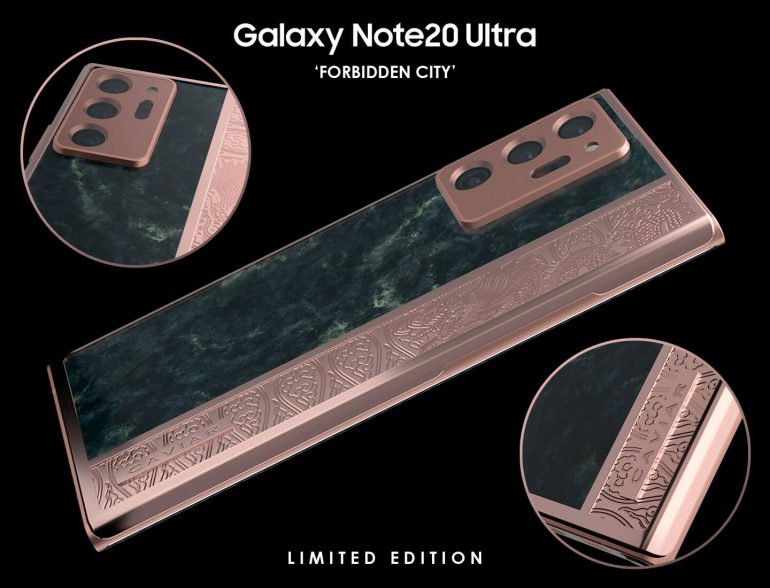 The Galaxy Note 20 Ultra Parthenon Edition uses white/light grey marble carvings and three rose gold temple pillars on the outer layer. It is also limited to 99 units with the retail pricing set at $5750.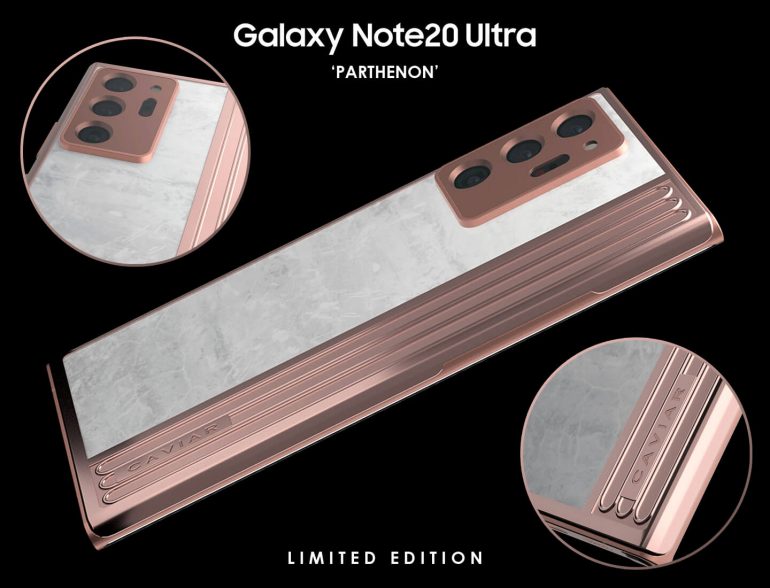 The Galaxy Note 20 Ultra Forbidden City Edition features grey-green marble carvings and rose gold decorations on the outer layer. Caviar will also produce just 99 units with a retail price of US$6060.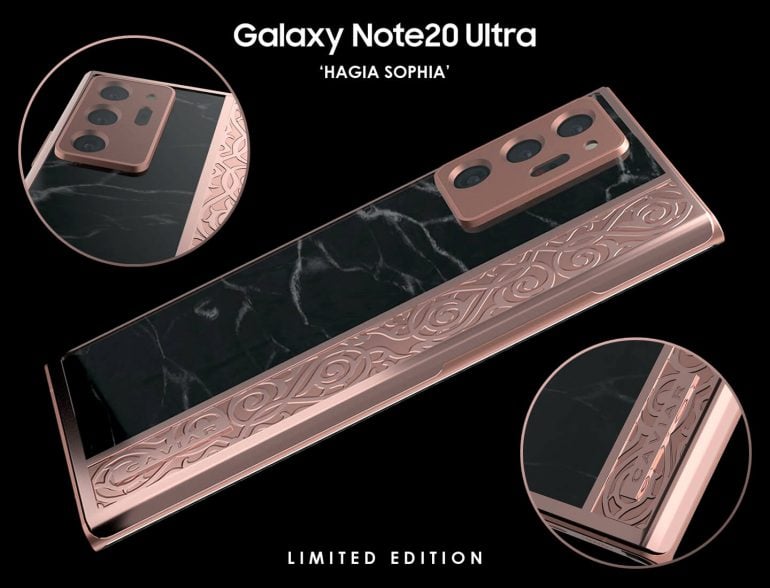 Finally, the Galaxy Note 20 Ultra Saint Basil's Cathedral edition is themed after the famous Russian cathedral located in Moscow. It is designed with real red marble carvings and rose gold embossments. The limited-edition will only be available in 99 units and it is priced at $6,260.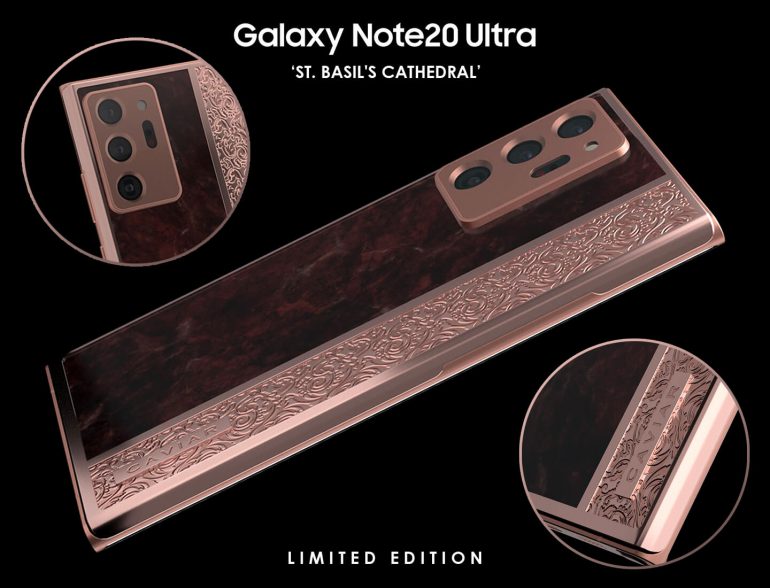 As for the specifications, the Galaxy Note20 Ultra limited edition shares the same specs with the regular models. That is a 6.9-inch curved AMOLED display with a 120 Hertz refresh rate. The model comes with 12GB of RAM and in this case 256GB storage. Caviar offers free shipping to anywhere in the world for the models.
(via)
ALWAYS BE THE FIRST TO KNOW – FOLLOW US!