China's leading display screen manufacturer BOE has been rumored to have got the nod from Samsung Electronics to supply flexible OLED displays for the upcoming Samsung Galaxy M series of budget smartphones, according to a report in the Korean media.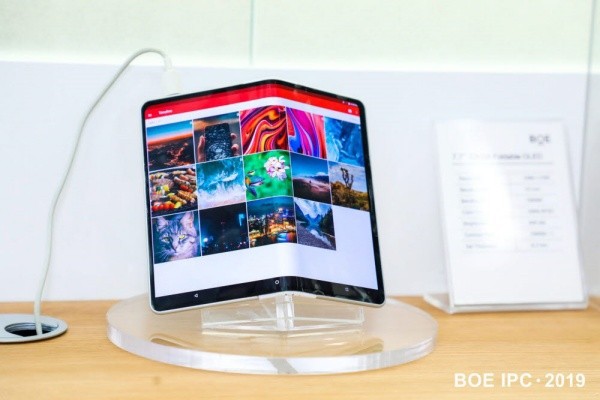 The partnership between BOE and Samsung Electronics could hold a lot of promise for both Samsung and the Chinese company, going forward. Most of Samsung's smartphones have displays supplied by its display arm, Samsung Display and it is expected that the flexible OLED displays from BOE would be at par with the South Korean display industry-standard even at a possibly lower cost.
The flexible OLED display technology is a growing area of interest within the market and this holds a lot of promise. A flexible OLED display uses technology and materials different from the fixed glass d isplay commonly available. It is based on a flexible substrate (plastic) material that makes it possible for it to bend. Flexible displays are relatively lighter and thinner in addition to their higher degree of freedom for bending.
It is speculated that the Galaxy M series of economy smartphones with BOE's flexible display would be launched in the second half of the year, with production processes slated to begin by July. The choice of BOE, known to be supported by the Chinese government, to provide OLED displays for the Galaxy M series, ahead of established Korean manufacturers may be indicative of the progress BOE has made since the US ban on Huawei, which affected it adversely due to its collaboration with Huawei. However, the new realignment with Samsung will certainly draw the attention of other phone makers as they continue to seek ways to cut cost after the COVID-19 pandemic.
Samsung has not made any formal statement yet to confirm or debunk the story at this time.
RELATED;
ALWAYS BE THE FIRST TO KNOW – FOLLOW US!