In recent years, AMOLED and OLED displays have seen their popularity increase tremendously. Most high-end smartphones in various brands now feature these types of displays over IPS LCD panels. Now, BOE is planning on increasing its production capacity by 200% which will see the shipments rise to 70 million units to meet the rising demands.
BOE is one of the major suppliers of the AMOLED panels. Currently, there is a booming surge of demand for this type of display. A number of smartphone manufacturers have also started including AMOLED displays in their mid-range handsets offerings as well. Hence, the rise of production capacity from BOE. Additionally, the company will also not be investing LCD displays in the near future.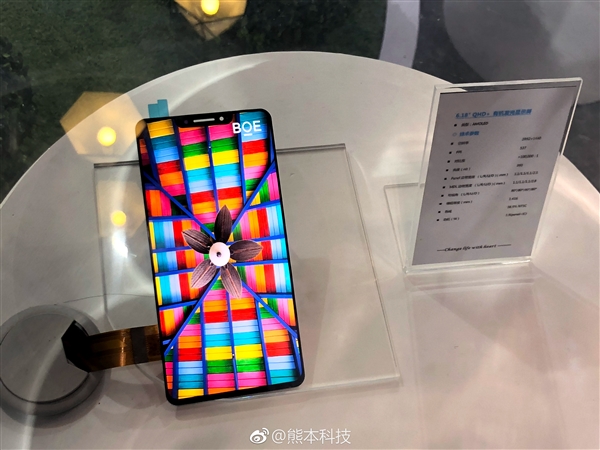 At present, BOE has three 6th generation flexible AMOLED manufacturing plants. One is the Chengdu plant that has mass-produced and shipped since 2017; second is the Mianyang plant that starting shipping this July while the third is the Chongqing plant that started construction last year (commission in 2020).
Editor's Pick: Samsung takes back lead in the Smartphone Display Market with record high AMOLED Sales
The Chengdu factory's AMOLED panels have been used in at least 10 smartphones which include brands like Huawei, Oppo, Vivo and more. BOE is predicting that the demand for flexible AMOLED display panels will increase in 2020 and will also see their production capacity rise to 20 million units.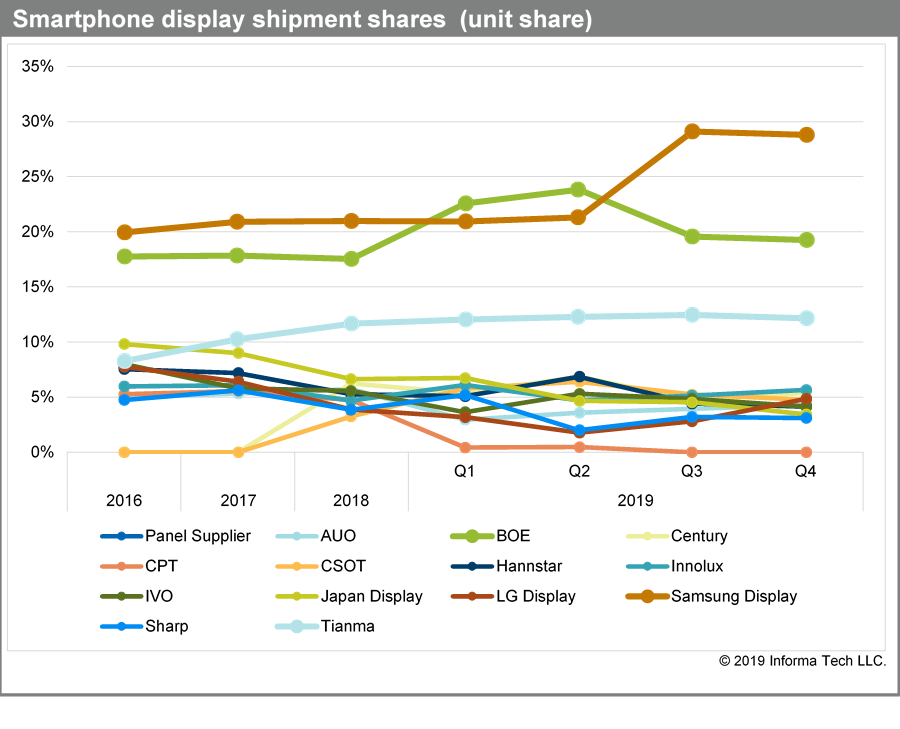 Notably, Samsung, which is the leading smartphone display supplier in the market, is also the top AMOLED panel manufacturer in the world. The company retaking the lead in the display market also marked the first time OLED displays overtook their LCD counterparts in regards to total shipments. On the other hand, BOE arrivesa a close second to the South Korean tech giant in the same category and technology.
UP NEXT: Samsung leads in global TV sales while Xiaomi holds 5th spot as sales decline
(Via)