Smart TVs have existed for a while now but there are still lots of non-smart TVs that are being produced annually. However, with TV boxes and TV sticks, non-smart TVs can become smart. It is important to mention that TV boxes and TV sticks are not only for non-smart TVs but many smart TV owners also use one, usually because the apps that come bundled with their TVs are limited.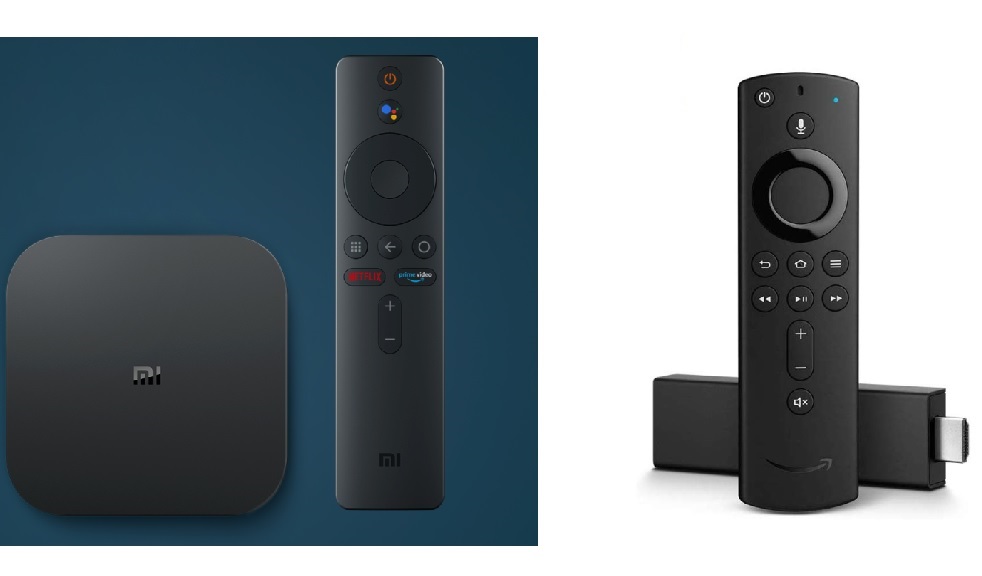 If you are on the search for a TV box or TV stick, chances are the recently announced Mi Box 4K and Amazon's Fire TV Stick 4K are on your radar. Today, we will compare both and try to help you to decide which to buy.
Mi Box 4K
Fire TV Stick 4K
Operating System
Android TV 9 (Android Pie)
Fire OS 6 (Android Nougat)
Smart Assistant
Google Assistant
Amazon Alexa
Bluetooth Voice Remote
Yes
Yes
Support for Game Controller
Yes
Yes
Processor
2.0GHz quad-core processor
1.7GHz quad-core processor
RAM
2GB
1.5GB
Storage
8GB
8GB
Bluetooth
4.2
5.0
Wi-Fi
2.4GHz and 5GHz
2.4GHz and 5GHz
Ports
HDMI 2.0b, Audio Out (3.5mm + SPDIF), USB A 2.0, power jack
HDMI Out, MicroUSB for power
4K output
Yes
Yes
HDR
HDR10
HDR10, HDR10+, Dolby Vision, and HLG
Audio
Dolby Audio
Dolby Atmos
Casting
Chromecast
Miracast
Smart devices control
Yes
Yes
Price
INR 3499 (~$46)
INR 5999 (~$79)
The table above helps highlight the differences between the two devices. As you can see, each device has its own strengths and weaknesses. Nevertheless, we will explain some of the differences below.
Mi Box 4K vs Amazon Fire TV 4K: Smart Assistant
Both devices come with a built-in smart assistant. You have Google Assistant on the Mi Box 4K and Alexa on the Fire TV Stick 4K. With the smart assistant, you can ask the device to launch apps, play a certain video, or ask questions.
If you also have compatible smart home devices on the same network, you can control them using these devices. For example, you can turn on/off lights, check camera feeds, or control smart door locks.
If you plan to pick one of these two products and use them for controlling your home, compatibility is key. So if your smart home devices work with Google Home, you are better off with the Mi Box 4K and vice versa.
Bluetooth Voice Remote and Controller Support
Both devices come with a Bluetooth voice remote in the box. The remotes use AAA batteries which should last a while before replacing. The advantage of a Bluetooth voice remote is that you don't need to point it towards the device. As long as you are in Bluetooth range, you can control the device with the buttons on the remote or via voice.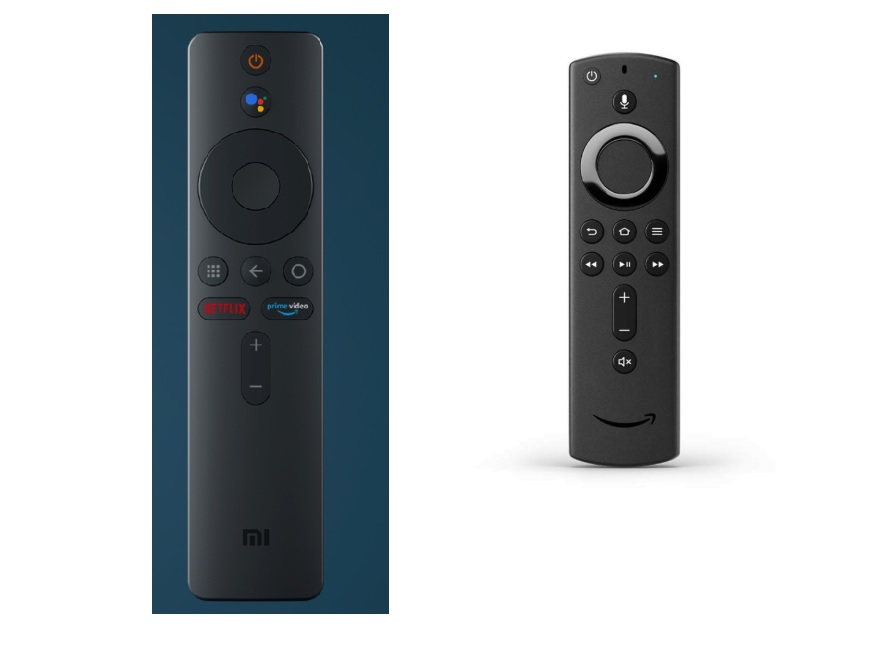 The Mi Box 4K's remote has fewer buttons including dedicated ones for Netflix and Amazon Prime Video. The Fire TV Stick 4K's remote has more buttons including a dedicated mute key.
You can also pair Bluetooth controllers to the two devices to play downloaded games.
Mi Box 4K vs Amazon Fire TV 4K: Performance and Storage
The Mi Box 4K is the more powerful device as its processor has a higher clockspeed and it also has more RAM. When it comes to storage, both devices have a measly 8GB which is even less as the OS and pre-installed apps already take some of the space. However, users will be able to add more storage easily to the Mi Box 4K compared to the Fire TV Stick 4K.
The Mi Box 4K has a full-sized USB port that allows you to plug in a thumb drive or a hard drive. Android TV also has a feature that lets you format a drive to serve as dedicated storage for the TV box. The feature is similar to the adaptive storage feature you have on Android phones. When completed, you will be able to download more apps and games and also save videos without worrying about space. Do note that the thumb drive will not work when plugged to another device.
The Fire TV Stick doesn't have a USB port nor does it have a MicroSD card slot. However, you can still add more storage using some additional peripherals. The main requirement is the OTG cable below.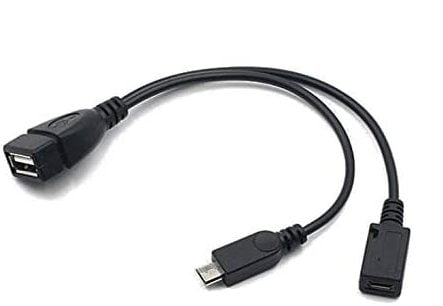 Your thumb drive goes into the USB port end of the cable while the MicroUSB end of the power adapter goes into the MicroUSB input port of the OTG cable. The MicroUSB end of the OTG cable then plugs into your Fire TV stick. Using a file explorer, you will be able to access the storage. The is a YouTube video
HDR
Both devices support HDR but the Fire TV Stick 4K supports more HDR formats including Dolby Vision. So if you have a TV that supports HDR 10+ and Dolby Vision and you want the best video quality while watching content, you are better off with the Fire TV Stick 4K.
Mi Box 4K vs Amazon Fire TV 4K: Price
This is the deciding factor for a lot of people. The Mi Box 4K is priced at INR 3499 (~$46) while the Fire TV Stick 4K sells for INR 5999 (~$79). The lower price tag makes the Mi Box TV 4K easily recommendable especially for anyone on a budget. Even with its lower price tag, it offers more including better performance.
Conclusion
Both devices support 4K streaming and if that is the only requirement you want, you are fine with any one of the two. However, the lower price tag, easy support for storage expansion, and better performance make the Mi Box 4K the better buy of the two.
ALWAYS BE THE FIRST TO KNOW – FOLLOW US!