Last month, new ASUS phones with model numbers ZS590KS and ZS672KS were approved by the Eurasian Economic Commission (EEC). These devices are likely to launch as the ZenFone 8 series smartphones. Today, ReaMEIZU shared a few pieces of information of the alleged ZenFone 8 models.
ReaMeizu revealed that the ZS590KS smartphone (codenamed as Sake) is powered by the Snapdragon 888. The model number of its display is AMS592YP01. A background check about this screen reveals that it is a 5.9-inch OLED panel. The screen resolution of this device is not known, but the leak mentions that it carries support for a 120Hz refresh rate.
Considering the size of the display, it is being speculated that this device may break cover as the ZenFone 8 Mini. It is expected to feature 64-megapixel Sony IMX686 and Sony IMX663 cameras.
The source also shared information about two other handsets that are codenamed PICASSO and VODKA. The former has a ZS675KW model number, which suggests that it could be equipped with a 6.75-inch screen. This handset will be sporting a 24-megapixel OmniVision QV24B1Q front-facing camera and its triple rear camera setup has a Sony IMX686 64-megapixel camera, a 12-megapixel Sony IMX363 lens, and an 8-megapixel OV08A lens.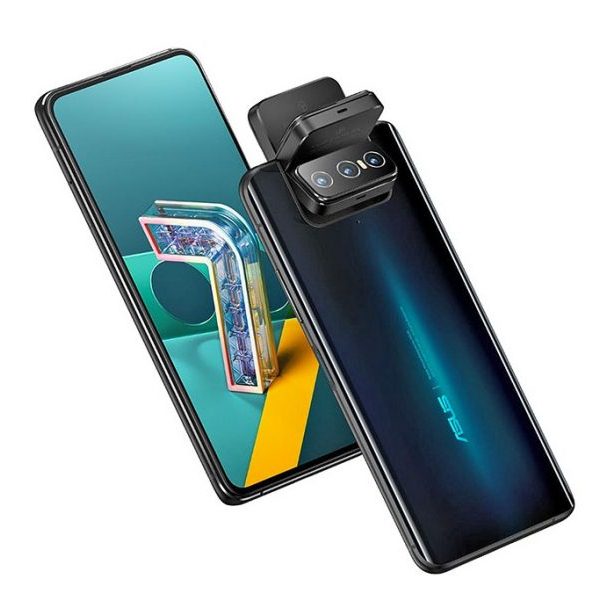 It is unclear whether the PICASSO handset is a ZenFone 8 series handset. If it is a ZenFone 8 model, the presence of a front camera suggests that the phone may ditch the swivel camera system that was made available on the predecessor model. Also, the rear camera setup of the phone seems to be exactly the same as the ZenFone 7 Pro
Coming to the VODKA codenamed handset, the only thing that is known about it is that it is equipped with Snapdragon 888 mobile platform. The source also speculated on an ASUS phone with a ZS673KS model number. This phone has already launched as the ASUS ROG Phone 5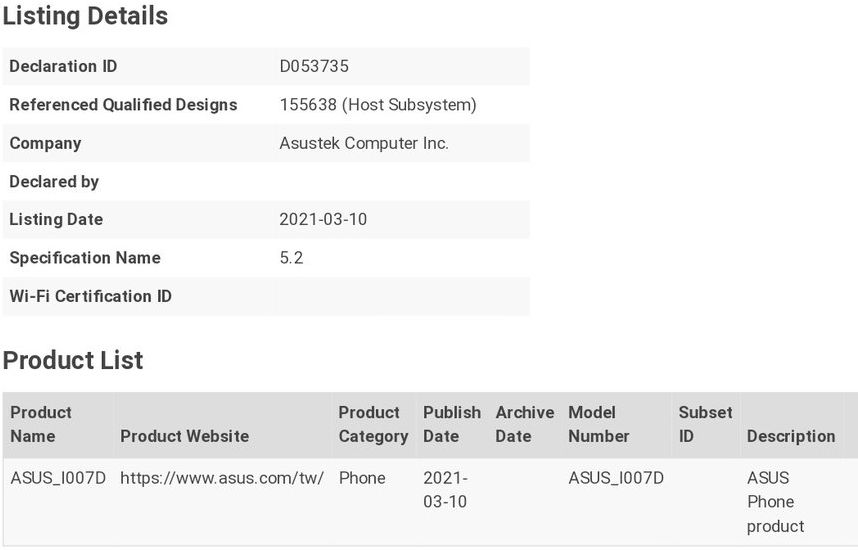 Recently, an ASUS phone with model number ASUS_I007 was approved by the Bluetooth SIG authority (via). The listing revealed support for Bluetooth 5.2. It is speculated that it could be a ZenFone 8 series smartphone.
Readers are advised to digest the above report with a grain of salt.
(via)
RELATED:
ALWAYS BE THE FIRST TO KNOW – FOLLOW US!