Apple Watch was first unveiled by Tim Cook in September 2014 but it wasn't until April 2015 before the first version of Apple's wearable started shipping. Since the birth of the wearable, the Apple Watch has evolved tremendously with the addition of several features that have turned out to be lifesavers. The sales have also been remarkable.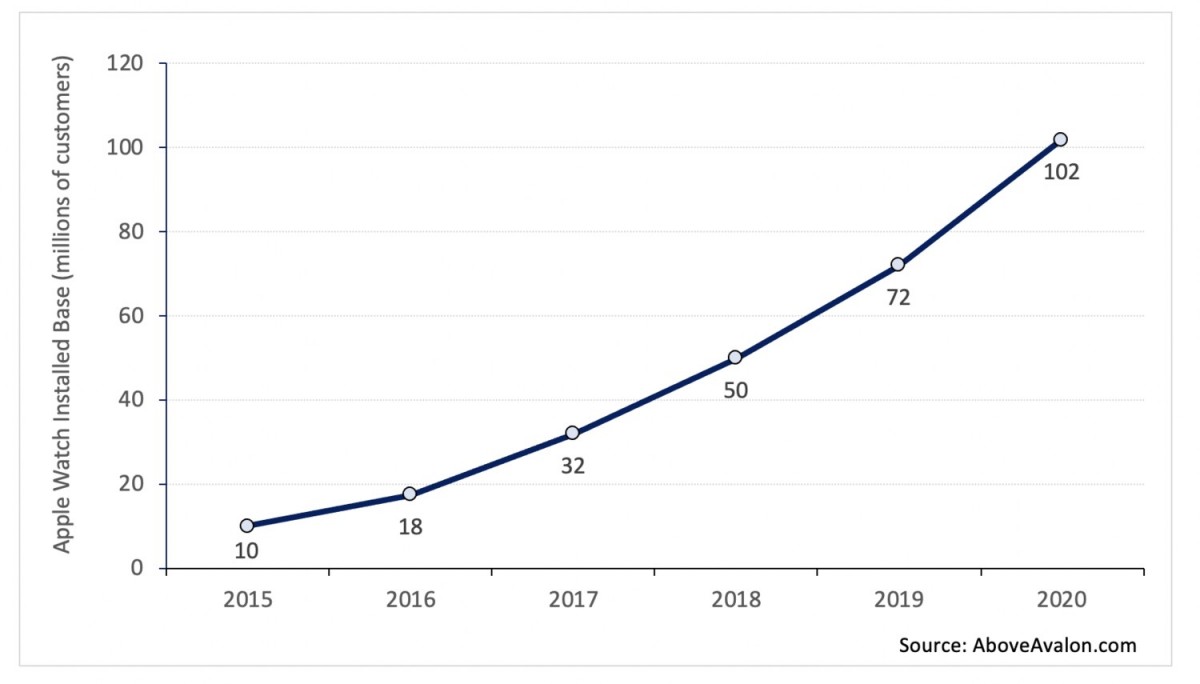 According to a chart posted by Above Avalon, Apple has shipped in excess of 100 million Apple Watch devices worldwide since 2015, making it the number one best-selling piece of wearable tech on the planet. This is no mean feat considering that the watch is one of the most expensive products in its category right from when it was launched.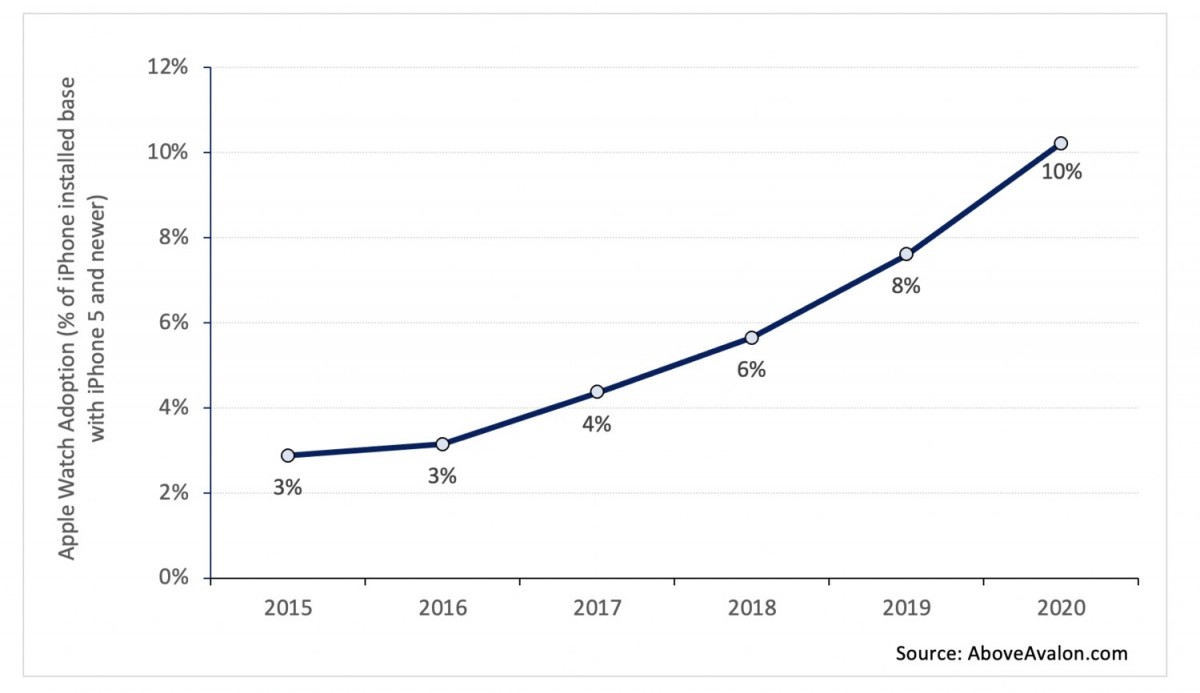 The data also shows that the smartwatch's adoption level stands at only 10% of the active iPhone users. Presently, the number of iPhone users globally is around 1 billion.
The figures were propelled by the shipment for 2020 which is estimated to be 30 million units. This is shown to be higher than what the company shipped in 2015, 2016, and 2017. Also, the US market is the most dominant in terms of the adoption of the smart wearable lifestyle. The data shows that about 35% of the iPhone users pairing their iPhones with an Apple Watch.
Further, the Apple Watch ranks number four on the list of best-selling products by Apple, behind the iPhone, iPad, and Mac. Estimations by analysts show that Apple Watch will likely displace the Mac from the fourth position in 2022.
RELATED;
ALWAYS BE THE FIRST TO KNOW – FOLLOW US!