Apple Watch has been credited for a few times for saving life of its user after the device reportedly detected a potentially fatal incidents. Now, it seems that the smartwatch is again in news for helping its user detect a medical condition.
An 80-year old woman in Germany complained about chest pain but after the standard ECG and lab tests, nothing was detected to be out of ordinary. But then she showed her Apple Watch ECG records to the doctor.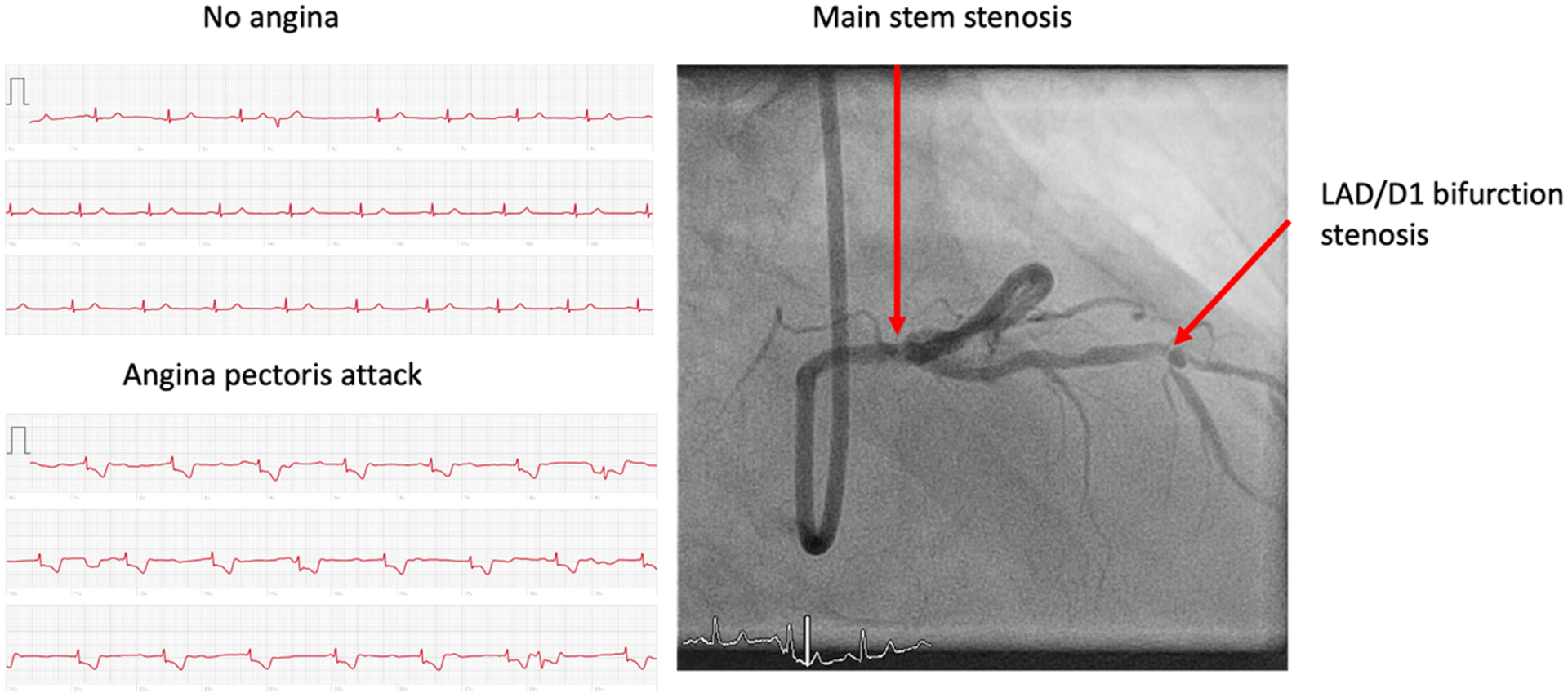 While using Apple watch, after installing the mobile application, it records ECG when a finger is placed in the watch's digital crown. Now, a 30-second tracking is stored in a PDF file which can be retrieved later.
The records showcased that she was exhibiting a specific pattern of change whenever she was having the pains. As it turns out, the signs were for "marked ST-segment depressions" which is commonly associated with the condition of coronary artery ischemia.
After noticing this and based on the readings of Apple Watch ECG records, she was sent for a procedure to scan vital artery in more detail. It resulted in a clear image of stenosis (or narrowing) in the left main stem of the vessel, with an additional obstruction in another part of it.
The doctors treated these anomalies and the patient was discharged from the hospital next day. This highlights it being second case where the Apple Watch has saved a patient's life thanks to the clinical-grade diagnosis.
With the launch of Apple Watch Series 4, the company introduced Fall Detection feature that uses data from accelerometer and gyroscope to identify when the user has suffered a fall. If this happens, the Watch will initiate a call to emergency services and if the user is unresponsive after 60 seconds, the emergency call is placed.
The feature has already saved a life when a 67-year-old man in Norway was home alone. When he fainted and suffered a hard fall in his bathroom, but as he was wearing his Apple Watch Series 4, first responders were automatically alerted. They are a few more examples of this wearable saving lives, from a man in UK by promptly detecting low heart rate to saving two stranded Kayakers at sea with Emergency SOS feature.
(Source)