Advertisement
Apple is highlighting the Black History Month celebration this year and has launched a limited-edition Black Unity Apple Watch Series 6 and a Black Unity Sport Band, both of which are now available to order in the United States and a few other countries.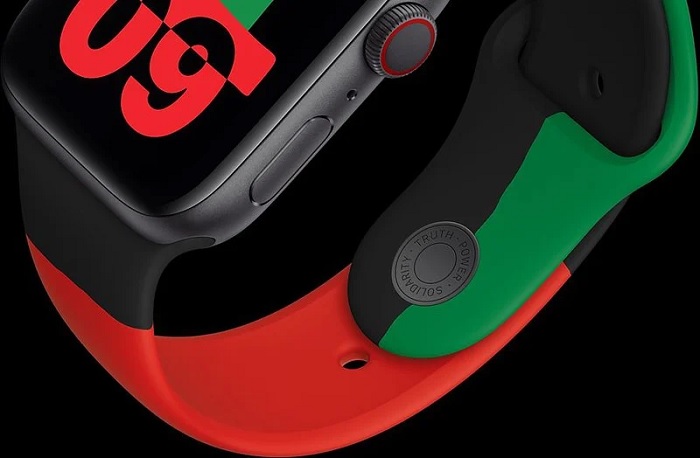 A close up of the black unity Apple watch is custom made for the occasion of the Black History month celebrations. It has the words Black Unity written on its space gray aluminum case. It has a Black Unity sport band, drawing inspiration from the colours of the Pan-African flag, and the band's metal pin has a custom laser-written message that reads "Truth – Power – Solidarity."
The Black Unity Apple Watch Series 6 will sell at $399, while the Black Unity Sport Band is also available to order separately for $49. Due to limited numbers, Apple has said the watch will only be available in February 2021, while the band is expected to remain available throughout the year. Orders could take a few days currently estimated to ship in one business day on Apple's online store.
Advertisement
The limited-edition Apple Watch is complemented by the new "Unity" watch face in watchOS 7.3, also based on the Pan-African flag.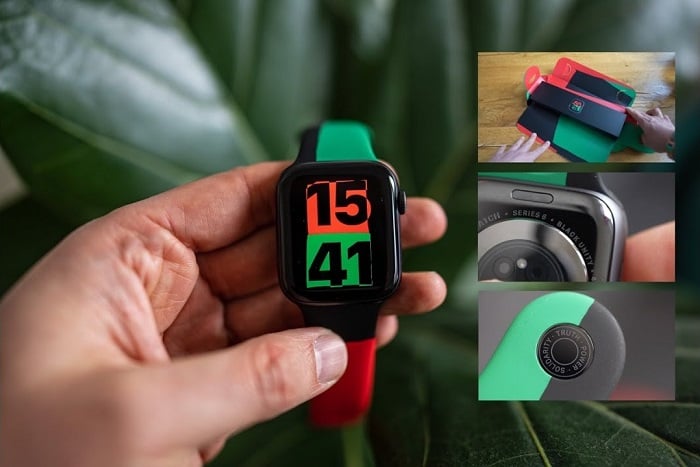 Apple had previously supported causes that promote and support the pursuit of racial equity for minority and disadvantaged groups in the US and even beyond.
An unboxing video of the Black Unity Watch Series 6 on YouTube has been shared by Rafael Zeier. Check out the video below.
Apple says it will continue to support organizations dedicated to advancing racial equity and justice in the United States and globally, including the Black Lives Matter Support Fund via the Tides Foundation, the European Network Against Racism, the International Institute on Race, Equality and Human Rights, the Leadership Conference Education Fund, the NAACP Legal Defense and Educational Fund, Inc., and Souls Grown Deep.
RELATED;
(via)
ALWAYS BE THE FIRST TO KNOW – FOLLOW US!
Advertisement