Apple is planning on developing ultra advanced display technology at a secret facility in Taiwan in partnership with TSMC (Taiwan Semiconductor Manufacturing Company) as per a new report.
According to an AsiaNikkei report, the Cupertino based giant is partnering with the world's largest contract chip maker to develop new micro OLED displays. For those unaware, this is a new type of display built directly onto chip wafers. The primary application for this new breed of displays is for upcoming augmented reality devices from Apple, as per sources close to the matter.

The company is collaborating with its known chip supplier since micro OLED displays are not built on glass substrates like conventional LCD panels found in smartphones and TVs, or even OLED displays used in premium grade flagship handsets. Rather, the new displays are built directly onto the wafers, or the substrates that semiconductors are fabricated on. This essentially allows these panels to be slimmer and small while also consuming less power, which in turn makes it great for AR device applications, as per the source.
Furthermore, this also marks the growing relationship between Apple and TSMC, which is also the sole supplier of the former's iPhone processors. At the moment, the micro OLED project is at the trial production stage and it will still take several years to reach mass production. The displays that are currently under development are less than an inch in size. The source added that "Panel players are good at making screens bigger and bigger, but when it comes to thin and light devices like AR glasses, you need a very small screen."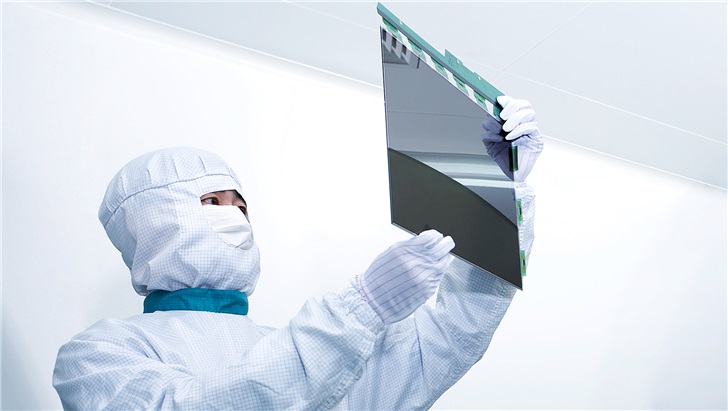 Apple has even hired dozens of veterans from Taiwanese display maker AU Optoelectronics to help with its micro OLED project. These new employees are apparently also made to sign a strict non disclosure agreement that forbids them from even meeting friends or acquaintances working in the tech industry, as per the source. Unfortunately, this is still an unconfirmed report so take it with a pinch of salt and stay tuned for more updates.
RELATED:
ALWAYS BE THE FIRST TO KNOW – FOLLOW US!