Apple is apparently looking into the battery swell issue that occasionally affects the aging batteries of its iPhones. The company has filed two new patents that describe a new system that can detect the battery swelling problem at its early stages.
According to an AppleInsider report, the Cupertino based giant plans on tackling the issue by detecting its early signs. The two patents are related to reducing the size o the device, while also allowing it to detect battery swelling. Both the technologies will go hand in hand and will work together for a smaller handset that can still guarantee the safety of the users. The technologies will also be an important part of the company's goals to achieve in making smaller devices that users can carry or wear on a daily.
Thus, the patent arrives as a means to ensure it can reach its goal without compromising on safety, since reducing the battery casing size would also need to have the battery swelling issue to be taken into account. Battery swelling is an issue that plagues every kind of cell that uses the lithium ion design. Hence, Apple is working on positioning components that surround the battery. This new system would then enable larger devices in the device enclosure without damaging other parts.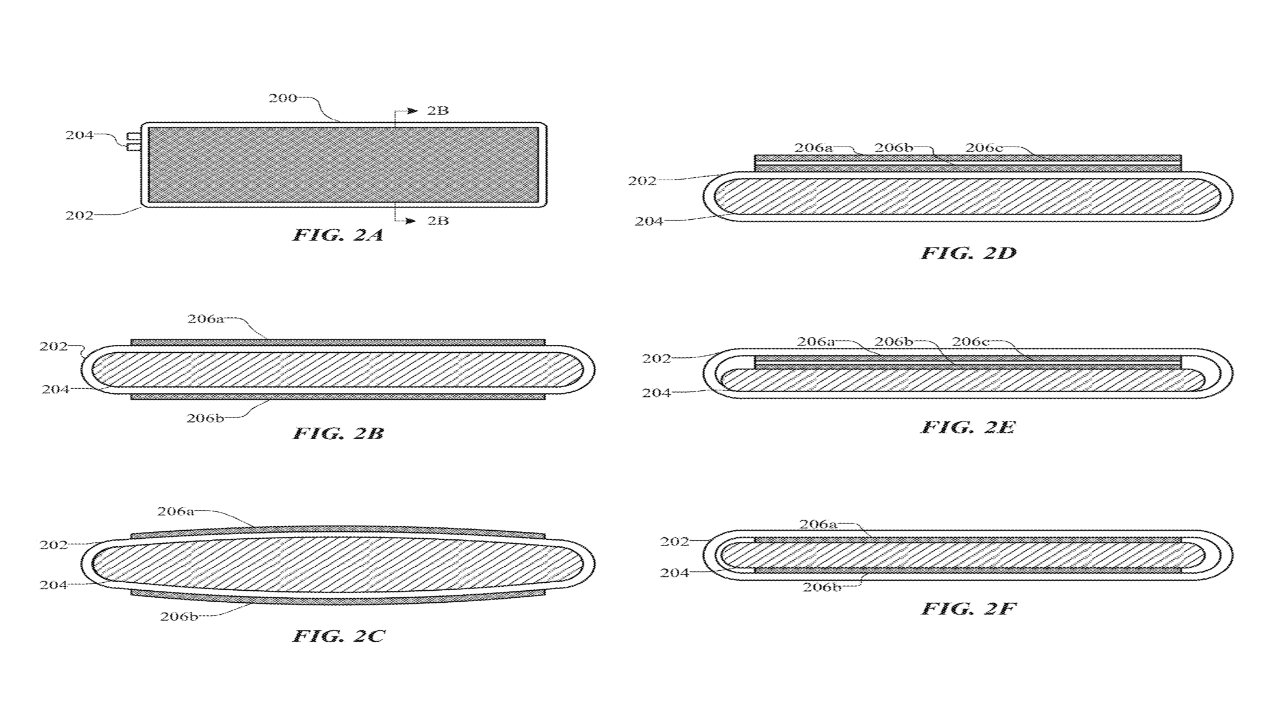 Furthermore, the patent also describes the use of a metal shell that will be placed around the battery housing. This will be grounded and would allow for components to be packed closer to the battery, which will reduce the chances of damage to such parts even if the battery swells up. The second patent describes using multiple solutions to detect and mitigate battery swelling. Apart from just detecting, the system could use a processor to best determine how to slow the expansion or to even prevent it. Unfortunately, this is just a patent at the moment so there is still a while before we'll see this technology being used. So stay tuned.
RELATED:
ALWAYS BE THE FIRST TO KNOW – FOLLOW US!